'The Blacklist': 1 Star Doesn't Actually Like Procedurals
In case you're not one of the millions of viewers who tune in to watch NBC's The Blacklist, you might wonder what all the fuss is about. The show follows FBI Most Wanted criminal, Raymond "Red" Reddington (James Spader) after he turns himself into authorities. The catch? He wants immunity in exchange for helping the FBI capture those in "the blacklist."
This 'Blacklist' star hates procedural crime shows — and for good reason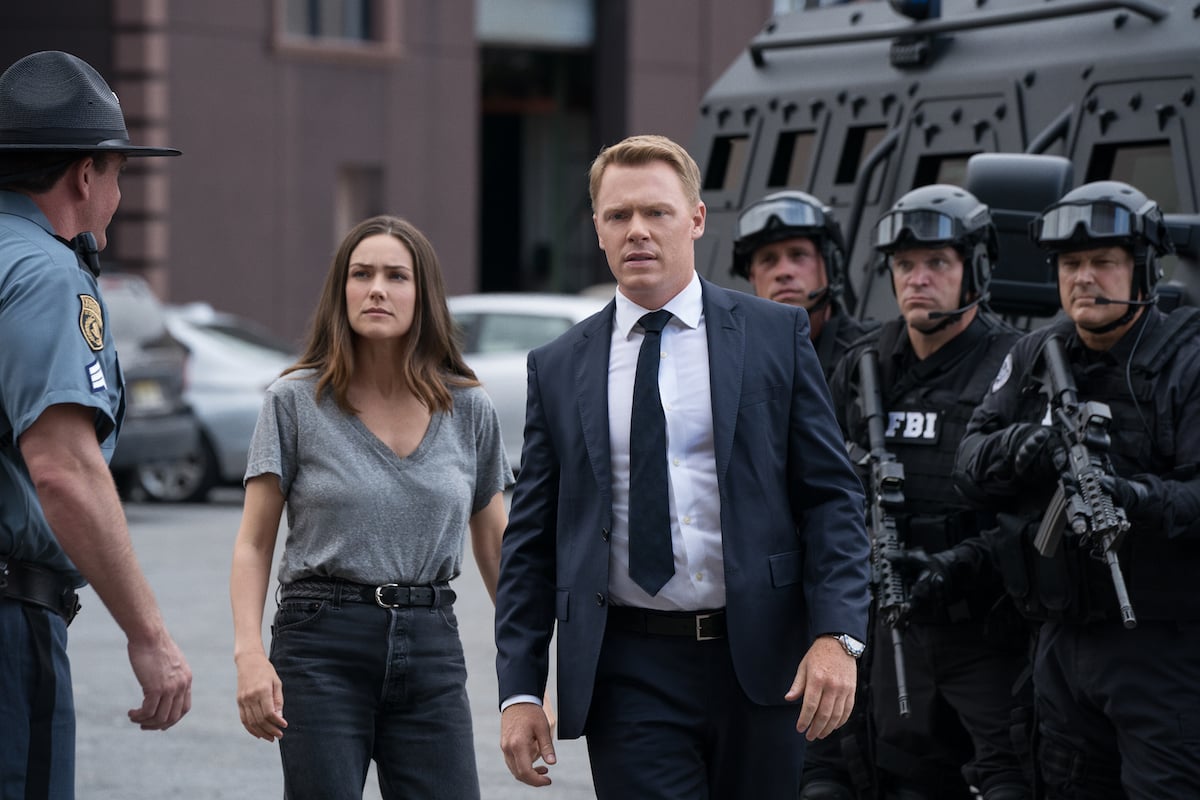 NBC's crime drama The Blacklist isn't a typical procedural series. In case you aren't aware, a procedural is the type of show where a mystery or crime is solved.
There's a standard format that type of show follows and usually sticks with a "formula" for finding the "bad guy." The Blacklist doesn't really fit that mold. The show does have a "criminal of the week" the FBI task force team hunt down, but that's about the only similarity.
Good thing because one star of The Blacklist wouldn't have been interested in the role if it followed protocol. Megan Boone admitted to Us Weekly she's not a fan.
"I do not like procedurals for the most part, and I've done a few in my life. I didn't really enjoy the work because the characters themselves don't have stories," she said.
"They are there for the sole purpose of solving the case of the week. On this show, we have the case of the week, but that's not the most engaging element of the show- it's a very character-driven procedural."
It's hard to imagine The Blacklist without delving deep into the psyche of both Reddington and FBI Agent Elizabeth Keen (Boone's character) and that's probably why the show is embarking on its 8th season.
How Boone trains for the role of Elizabeth Keen
With such a physical role chasing down criminals, all the actors have to stay in good physical condition to play their parts accurately.
"I've had bumps and bruises. It's a really physical role, and I prepare for it. I maintain a certain level of health so that I can do this job. If I didn't I might be more prone to injuries," Boone said.
"I hit the gym and I've been doing Krav Maga. I've always been athletic but had to turn it up a notch for this part. To be Elizabeth, I felt it became more about putting on muscle and weight training and getting really strong," she said about training.
"When I'm not working, I like to switch it up. I think that's important for the body to always try new things and just reach beyond your comfort zone."
How Boone and 'The Blacklist' cast unwind after filming
Most episodes of The Blacklist show a very somber-looking task force team. The levity is generally brought by Spader's Reddington via his unique sense of humor (at the most inopportune times).
However, while things look tense on the set, Boone argued it's actually the opposite. To lighten up between takes, she said they dance.
"That's what I've been doing to keep warm in NYC when we're shooting our winter exteriors. I think that we're just naturally humorous people.," she said of the cast. "A lot of the reason why the dark material works for people as a form of entertainment is because we're just humorous and we approach the drama with a sense of humor."
When referring to Spader's character, Boone said he doesn't take anything seriously which is why his relationship with Liz — who is always going through something hard — works.
When Boone's not on the job, she has two go-to ways to unwind, dancing aside.
"I love to see theater- it fills me up with inspiration and having a glass of wine with friends. I also go to the Russian baths for Platza — a treatment they do," she said.
Boone explained that a Platza is "a lot of heat that brings the blood to the skin and flushes out all the toxins. After playing Elizabeth, you've got to do an intense reset button over the weekend, that's what it's all about."
However Boone and the rest of the cast break free from their Blacklist roles, it's definitely working to their advantage.