'The Blacklist': 3 Theories on What Really Happened to Liz Keen After 'Konets'
In 'The Blacklist' world, anything goes. Here are a few theories as to how Liz Keen could've survived that bullet wound in the finale.
The explosive season 8 finale of The Blacklist was so impactful, many are still talking about it. Raymond "Red" Reddington (James Spader) offered Liz Keen (Megan Boone) a deal: kill him to show dominance to the rest of the blacklisters. We already know that's not the way it panned out with Liz taking the bullet instead. What we don't see are the moments following that alleged death of Red's muse. Here are a few ways the story could play out.
Knowing 'The Blacklist', Liz isn't actually dead in season 9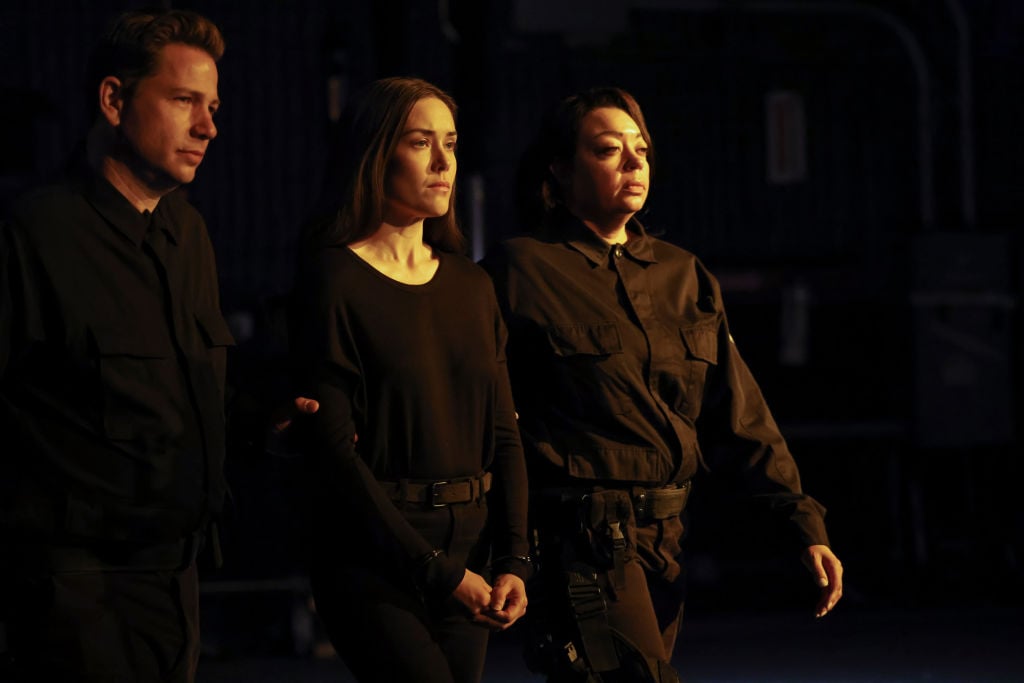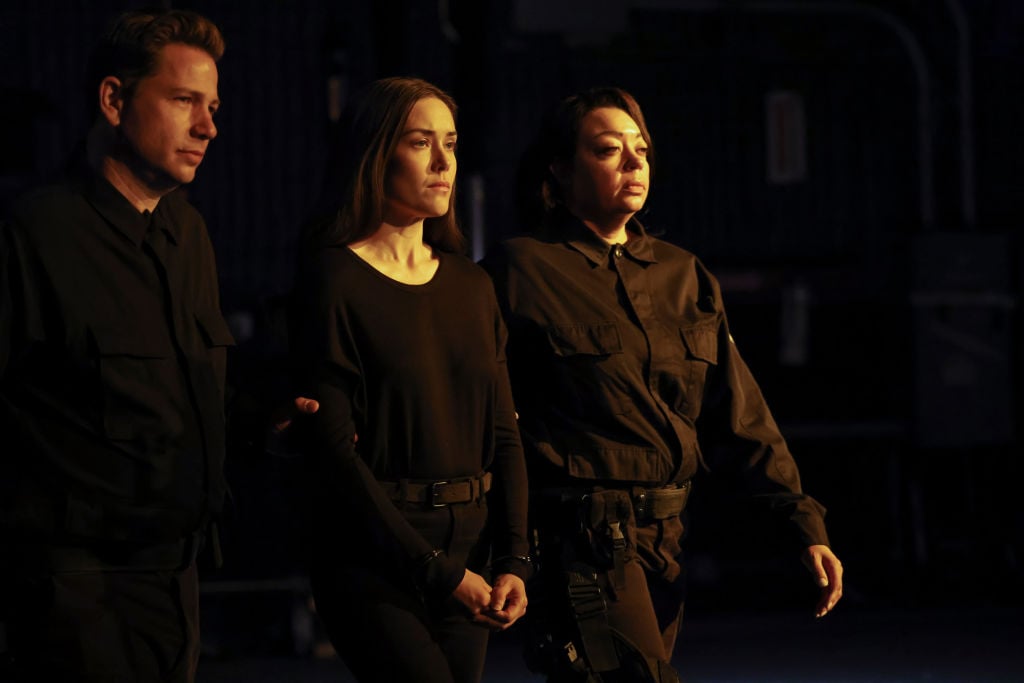 RELATED: 'The Blacklist': Red Previously Said 'Everything About Me Is a Lie' — so Was 'Konets' Another Red Herring?
We hate to keep reminding you about season 3 Liz faked her death to get away from Red, but it's a big deal. If The Blacklist history tells us anything, it's that no one is really dead. Between Liz, Mr. Kaplan (whose been shot in the head more than once, by the way), and Tom who died two different times, it's not far-fetched to think she merely suffered a fatal heart wound that isn't actually fatal — but that's what they want us to believe for now.
It's true that Boone announced her exit ahead of the finale and she's now head of her new production company Weird Sister. But — and this is a big one — the end of "Konets" offered no hospital scene where she codes, no funeral, no burial, no finality. Honestly, even if there had been, we're not sure how many viewers still wouldn't believe it.
Even if it's a long shot, the revelation that this was another farce opens season 9 a little differently. Instead of a grieving Red, we'll see one with the motivation to keep her safe. That aside, the show's premise is built on Liz's quest for the truth about Red's identity.
The most unlikely could very well be what's true in 'The Blacklist'
Despite the ambiguity "Konets" left in the final moments, Liz deserved to hear the words directly from his lips, the chance to read the letter promised or allowed a few more minutes with the man who's spent eight years trying to protect her (we're talking to you, Dembe).
There's always the possibility that Red knew Liz would agree to shoot him and also that one of Townsend's men might appear. With this theory, it leads to the bigger question: could Liz have pre-planned her own fake death to escape Red and all eight years of nonsense?
While highly unlikely, The Blacklist bets on the unlikeliest of directions which is why we still tune in.
Season 9 could reveal Liz to be in a coma
If we go on the notion that Liz somehow pulls through, Season 9 could take the route of having Liz in a coma. Maybe it won't even show her up close to allow for Boone's departure and Red tells her the truth until, at some point, they take her off the ventilator.
This theory isn't that wacky considering they did the same with Samar Navabi (Mozhan Marnò). She eventually awoke before exiting the show altogether. There was closure, however.
This choice is one that's been utilized a lot in TV history likely because it's the easiest to pull off while navigating a changing storyline. With the departure of series creator Jon Bokenkamp, we don't yet know what co-showrunner John Eisendrath and the team have up their sleeves.
'The Blacklist' will toss a few lines of dialogue about her new identity
The second-to-last episode "Nachalo" explained much of the mythology behind the blacklist, Katarina Rostova, and the truth about Red's identity. If Liz were similar to her mother, she might recover from the bullet wound only to have a "complete transformation" with a new identity. In this version of events, those who might still be after her and/or Red will believe she died so that she and Agnes can live somewhere in peace.
Should writers choose this route, they could essentially recast the role of Liz as anyone and Red's criminal empire would be none the wiser.
However The Blacklist chooses to begin season 9, it'll be interesting to see whether Liz's death is still a part of the major storyline, or if she's become nothing more than a footnote.