'The Blacklist': 5 Celebrity Guest Stars That Left a Lasting Impression
Week after week, NBC's The Blacklist puts one criminal or group to task. Sometimes, the role is filled by a celebrity guest star or superfan. Here are five of the show's most memorable guest stars (and some have the potential to return).
Al Roker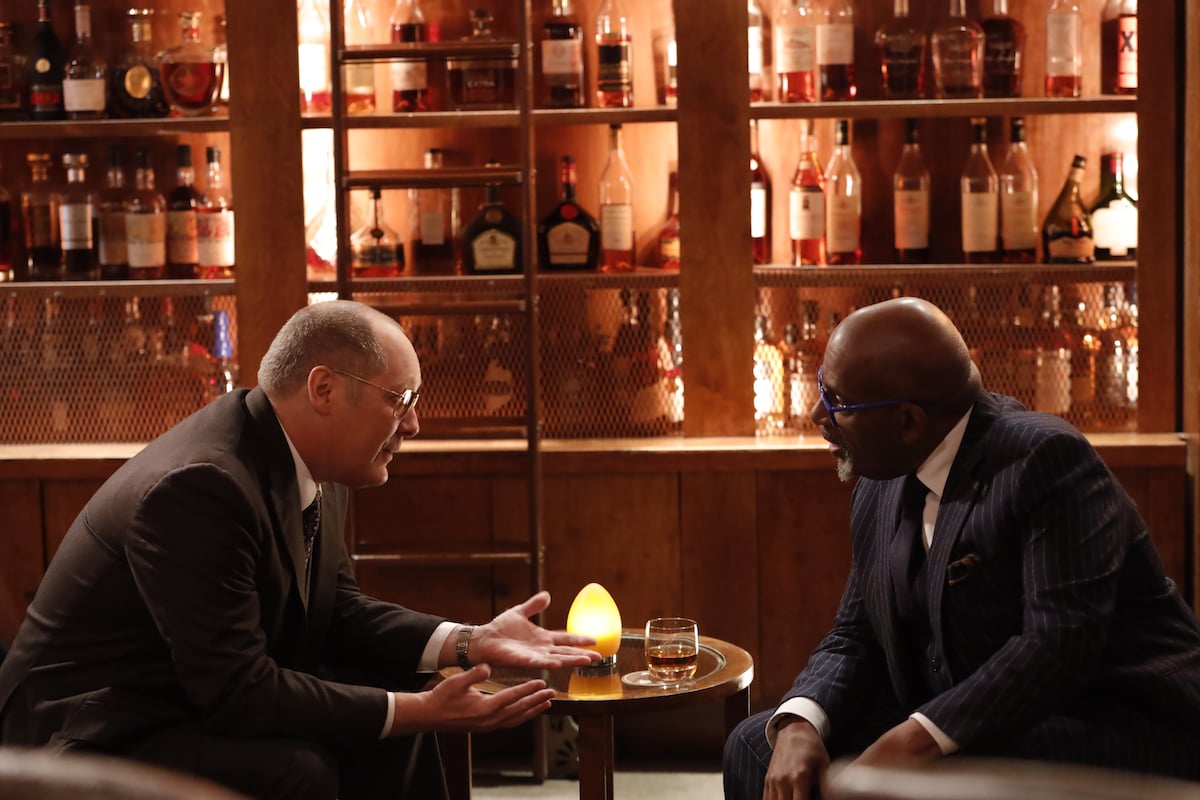 RELATED: 'The Blacklist': What Is Amir Arison's Net Worth and Where Did He Adopt His Rescue Dog Reina?
Speaking of super fans, Today Show weather guru, Al Roker, appeared in one of his favorite shows to celebrate the 150th episode. Roker made his love of the show known — particularly when Spader made a Today Show appearance.
"I am a huge fan of The Blacklist and of James Spader," Roker said before the show aired. "When James would come on Today, he'd always say, 'Would you like to do a guest spot one day?' And I thought he was just being nice."
He continued: "Now here I am playing — wait for it — Al Roker! The mind boggles."
Roker has appeared in multiple shows as himself such as Seinfeld, 30 Rock, and Will & Grace.
Nathan Lane
RELATED: Why 'The Blacklist' Star James Spader Believes He's An 'Embarrassment' to His Family
For the show's 100th episode, The Blacklist producers brought on legendary theater actor, Nathan Lane. Oddly enough, Lane's character, Abraham Stern, also made Raymond Reddington (James Spader) list as No. 100.
"It's a big, super fun, heist episode," creator, Jon Bokenkamp said via Variety. "And it's incredible to see Nathan and James go head-to-head."
"We didn't want to be terribly self-referential, but we do have a storyline that very explicitly references an episode that aired early in the run of series," executive producer, John Eisendrath added.
Marth Plimpton
RELATED: 'The Blacklist' Star James Spader's Friendship With William Shatner Is as Mysterious as He Is
1980s icon, Martha Plimpton, guest-starred in two episodes of The Blacklist as Dr. Sharon Fulton. Her character, as viewers discover, has a few deep, dark secrets, that FBI Agent, Elizabeth Keen (Megan Boone) not only uncovers but is drawn to.
Plimpton's stint was a short one, but ended with Liz allowing her to escape. It leaves room for producers to bring her back on — especially if they want to investigate more of Liz's dark side.
Joely Richardson
RELATED: 'The Blacklist' Creators, Stars Discuss How the Show Will Go On Despite the Pandemic Via Comic-Con
Nip/Tuck's Joely Richardson came in the episode, "Cornelius Ruck," and she was beyond excited to work opposite Spader.
"Cassandra is a cracking character who's a bit kickass. And working with James Spader was a really exciting concept," Richardson told TV Insider. "I've admired him] since my twenties, and the episode is very much about her and Reddington."
As far as how producers snagged the talented Richardson, a little luck intervened.
"We knew that there was going to be somebody from Red's past that we wanted to bring back and we would meet somebody who he maybe had had a relationship with or was somebody who was close to him, specifically because of that ending where she needs to let him go and suggest he stays with Liz," Bokenkamp told Variety.
"When we started talking about people, Joely was brought up very early on and we were huge fans. We were lucky to get her, they felt like they had a real history together. It was earned."
Leslie Jones
RELATED: Why 1 Star of 'The Blacklist' Scared Casting Agents
Another superfan who made it on The Blacklist is Saturday Night Live comedian, Leslie Jones. During a segment on Late Night With Seth Myers, host Seth Myers played a clip of Jones professing her love.
"James if you're watching right now. I think my obsession for you might be a little unhealthy, but I love you," Jones said in a clip Myers showed. "I love everything about you."
Shortly after, Jones guest-starred in The Blacklist proving dreams do come true.