'The Blacklist': 5 Characters That Could Make a Surprise Return in Season 9
'The Blacklist' had a lot of good character die or disappear over the last eight seasons. Here are a few names we'd love to see return in some way for season 9.
The Blacklist boasts a long list of guest stars and recurring characters that "died," disappeared, or moved away. While we don't yet know how season 9 of the hit crime drama will unfold, we do know there's a lot of ground to cover in the wake of the season 8 finale. That said, in the world of The Blacklist, rules don't always apply. Here are a few characters the season ahead could reprise as a means of giving fans some kind of hope for the future of the series.
Just because 'The Blacklist' killed off Liz Keen doesn't mean she's dead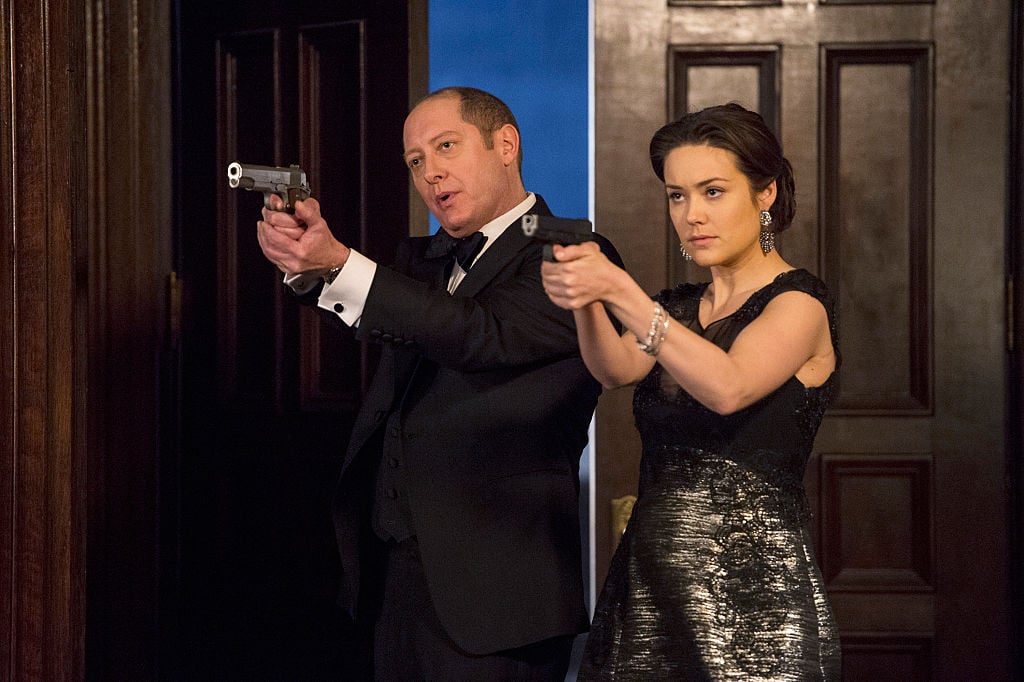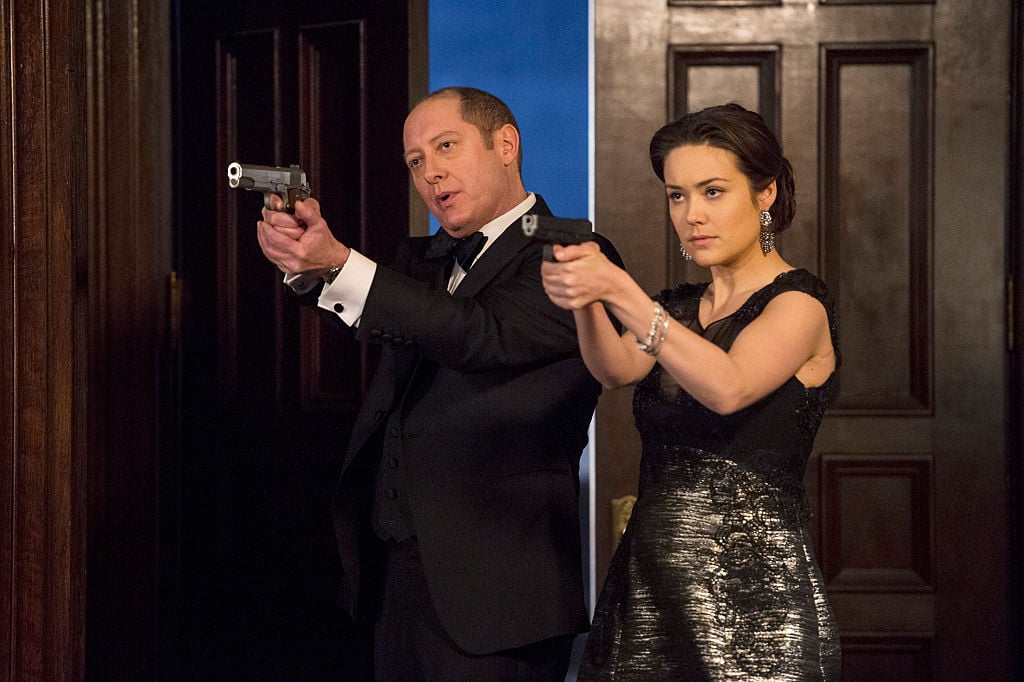 We're still not sure how the writers of The Blacklist could kill off former FBI agent Elizabeth Keen (Megan Boone). She's the sole reason Raymond "Red" Reddington (James Spader) exists in this world so without her, his motivations moving forward aren't as clear. Yes, there's still a blacklist, and yes, he's still a wanted criminal, but from the pilot episode, his reason for being around at all was to protect Liz — and he failed.
That said, Liz faked her death once before in season 3 and she's gotten shot or come close to death many other times. Despite the official announcement from Boone reflecting on her time with the show, we still can't rule out another surprise appearance in season 9 — if only for the sake of a flashback or explanation if she survived the "Konets" shooting.
Mr. Kaplan survived being shot in the head twice which is true 'Blacklist' mythology
Mr. Kaplan (Susan Bloammaert) showed up as a ghost or hallucination when Liz was set on a revenge killing of Red after she believed he'd killed her mother Katarina Rostova. It turned out to be a fake Katerina, but Liz's choices were already in motion by the time she teamed up with Neville Townsend.
It's not entirely out of question for Mr. Kaplan to have somehow survived jumping off that bridge in season 4 — especially since she survived being shot directly in the head twice. The motivation Red had to try to kill his most-trusted "cleaner," no longer makes sense. We think season 9 could remedy a lot of backstory regarding Mr. K (aka Kathryn Nemec) so the penultimate episode "Nachalo" isn't a waste of explanations. Plus, we just miss her.
Red's second sidekick Baz deserves redemption
In 2017, the supposed death of Red's other protector, Baz (Bazzel Baz) wasn't addressed except for a minor line or two. Mr. Kaplan shot Baz not long before she jumped off that bridge but at the time, there wasn't much reason to think the shot killed him off.
The real-life stuntman, CIA, and military expert who's the recipient of the Intelligence Commendation Medal previously worked as a counter-terrorism officer in the U.S. Marine Corps. His experience contributed to the skills of Red's Baz, as he protected him throughout 26 episodes in four years before his sudden "death."
In 2018, Baz and fans began questioning the series of events.
"Is anyone else a little annoyed that Baz wasn't even good enough for an on-screen death? Kaplan shot him, he's still moving around a bit, then we never see him again. The only way he was confirmed dead is in an interview with JB after the s4 finale," one Redditor said.
"I too was so upset that for one, Kaplan shot him the way that she did, and 2 he was not acknowledged for his work or whether or not he lived or died. I never heard him mentioned and that puzzled me," another added.
Season 9 should not only address the loss of Red's longtime friend but bring him back for redemption. With Liz dead (allegedly!), and the task force likely placing blame on Red, he'll need all the protection he can get.
There's no reason Samar couldn't return in season 9
We know Aram (Amir Arison) isn't the only one missing FBI agent Samar Navabi (Mozhan Marnò). Season 5 put Samar in a kidnapper's van which was kicked into the river where she was underwater for six minutes. When the rescue team found her, she wasn't dead, but on life support for some time before waking.
When season 6 rolled around, Samar had brain damage and memory issues that made her a liability for the task force team. Despite accepting Aram's marriage proposal, the Osterman Umbrella Company was determined to kill her, putting her team at risk. Red intervened to help her disappear.
Writers could've killed her off, but they came up with a story that would welcome her return in season 9. There would definitely be issues regarding safety, but we're willing to risk it.
'The Blacklist' fans deserve more Tom Keen — period
Hear us out: Tom Keen (Ryan Eggold) was a terrible husband to Liz the first time around, but his (first) alleged death changed things. When all was revealed Tom was alive (after The Blacklist: Redemption didn't make it past one season), he and Liz mended fences, became the ultimate crime-fighting duo, and coerced many fans into seeing the danger in some of Red's lies. When he died the second time, it was for good.
"Ryan was with us from the pilot, is an incredibly intricate part of the recipe that has made the success of the show, and yet it felt inevitable that this needed to happen," series creator Jon Bokenkamp told Variety in 2017. "It felt like his character — I don't want to say that we sacrificed him as some sort of story engine because that's not the case, but it did fuel Liz in a way that we've really embraced and had a lot of fun with and has allowed for her to grow — for better or worse — in a new direction."
In a 2018 interview with Variety, Bokenkamp underlined his previous answers.
"There's no trick there. We wanted to play fair with the audience like we did with Mr. Kaplan and a number of other people on the show who have died. We just wanted to be super clear that there was no trickery here, there was no bigger agenda."
Do with that what you will but we're going to hold out hope that season 9 of The Blacklist is for redemption. To us, that means all the reasons stated above.