'The Blacklist': 5 Reasons the Season 8 Finale 'Konets' Should Be the End of the Series
Plenty of viewers who turned in to The Blacklist Season 8 finale "Konets" are still feeling the hangover. A lot was thrown into the episode, yet not the most important reveal fans have been begging for. The announcement of series creator Jon Bokenkamps's exit just after that of star Megan Boone's left the finale all the more unsatisfying for many. Here's a breakdown of why things should've just ended then and there.
The 'Blacklist' killed off Red's only motivation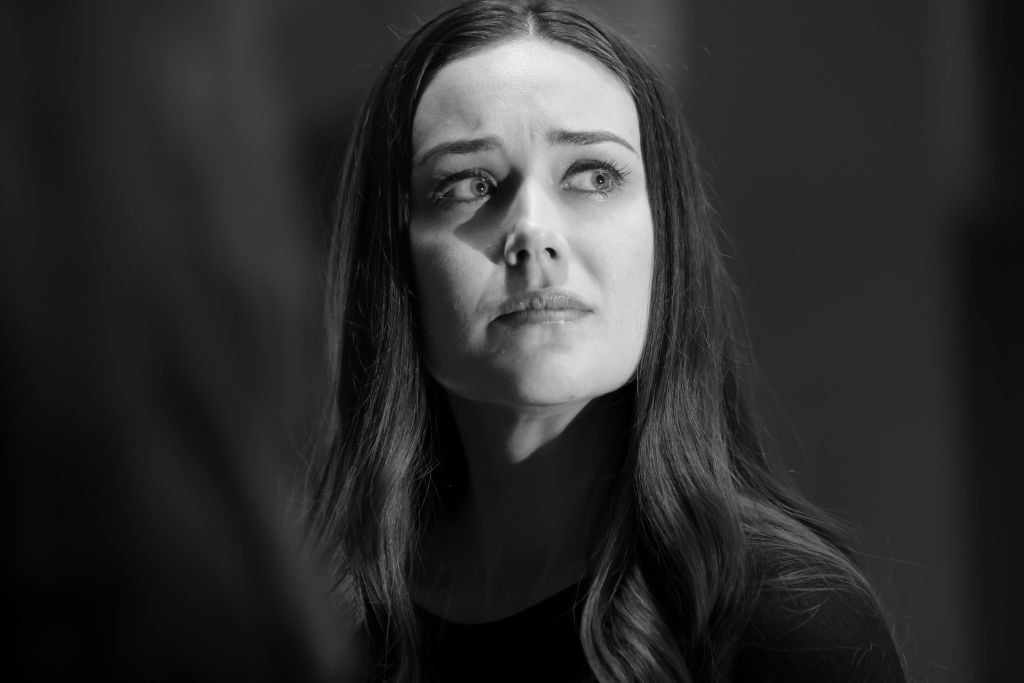 RELATED: 'The Blacklist': Fans Have a Hilarious Guess About Red's True Identity
Since 2013, Raymond "Red" Reddington's (James Spader) biggest purpose in life was to protect former FBI profiler Elizabeth Keen (Boone). The season 8 finale "Konets" flipped the story on its side when, instead of Liz killing Red as she's wanted to do all season, Liz is (allegedly) killed by Townsend's men.
The final moments are flashbacks of Liz's life before and after Red turned himself in with the suggestion that all the Reddit fan theories are true: Red is Liz's mother (the real) Katarina Rostova. It's not stated as much, but with an abrupt ending like that, it's no wonder viewers are protesting all over the web.
Though Red and Liz had a complex relationship from the moment they met, Red's objective to protect her by all means never waivered. Even as she became the No. 1 blacklister, he tracked her down to keep her safe. Many argue that the character arc for Liz has been muddled and confused since she faked her death in season 3, and missing out on eight episodes this season didn't help the current storyline either.
"Liz died without knowing the truth and the whole point of Reddington to keep Liz safe is thrown away like it was nothing," one fan said on Reddit.
"Megan Boone leaving before her character finds out the truth is also truly bizarre. She spent 8 years of her life playing this character and her character doesn't learn the truth before dying," another added.
Regardless of what's already happened, the finale allowed for a final goodbye to the Red and Liz relationship — which should've been a final goodbye to the show. Without Red's muse, what good is his blacklist?
Bokenkamp's vision came to fruition
The Blacklist creator posted his farewell to Twitter but his reasons for resigning are ambiguous. Some fans speculate there may have been creative differences since Bokenkamp's had a plan for the series since it first began. Whatever reason he left, the story he created — and ended in season 8 — should've been the end of it all.
"His statement clashes with the statement he made when they announced season 9. And he probably would have had a contract for season 9 at that point. So he either quit because of reasons that came up lately or he was fired because of the same," a fan said in the same thread.
Too many things don't make sense — still
RELATED: 'The Blacklist' Season 9: Is There a Mole on the Task Force Team?
Casting decisions aside, The Blacklist started out strong for NBC but declined in viewership over the last few seasons. Some blame the scheduling move but fans — the ones who've watched and supported from the start — say it comes down to forgotten plot points, confusing character arcs, and unfinished business.
Back in 2019, Bokenkamp told Variety they had a special way of keeping up with plot twists.
"It's not only a family tree, but there are bibles, there are documents, and there are a lot of very smart writers who have a deep mythology embedded in their brains," he said. "We oftentimes go to them to make sure we're not contradicting ourselves and making sure we're staying true to the mythology. It's very important."
He continued: "We love painting ourselves in corners, but we have answers and a list of endings. But we haven't landed on which one, or how far we want to go versus how much we want to leave untapped."
In that same interview, he added that before they begin a new season, they already know the end of it. If that's the case — and there really was a bible — why are there so many Reddit threads with contradictions pointed out? One obvious example comes from season 1 when Liz and Tom (Ryan Eggold) had a dog, then the dog isn't seen or mentioned again after a couple of episodes. Inquiring minds need to know what happened to that dog.
Red indirectly caused Liz's death — which could've been prevented 8 seasons ago
If the premise of the show revolves around Red keeping this major identity secret from Liz, and she dies without ever really learning the truth, isn't this all moot?
In that same Variety interview, Bokenkamp revealed they often improvise and "wander" from the story they plan. This "is oftentimes not only terrifying but exhilarating, and some of our best stories come from that." Something tells us they either weren't expecting to be renewed every season or if they did, they didn't plan for it.
'The Blacklist' fatigue is real
RELATED: 'The Blacklist': Why Did Creator Jon Bokenkamp Leave the Show Ahead of Season 9?
The bottom line with "Konets" comes down to eight years. That's how long fans have given to The Blacklist and how long they've waited to hear directly from Red's lips into Liz's ear who he is — without hints or ambiguous suggestions. If the series ended with "Konets," the final memory montage could've become something bigger than the show itself. With season 9 on the way, many just feel slighted.
"I've watched this show since day 1, I've never been in here or seen anything about the show in the news. 1: had no idea about Redarina being a thing 2: Thought this was the last season, especially after an entire season of wheel spinning and covid. 3: Had no idea Boone wanted out 4: I'm f—— done now. That was a s—house c— tease of a season," one fan summed it up.
But, it didn't end. Season 9 is coming so brace yourself for — what we can only assume to be — one hell of a ride.