'The Blacklist': 5 Reasons Season 9 Might Be the Best of the Series
'The Blacklist' Season 8 left viewers with a lot more questions than answers. Still, we think season 9 will be the best of the series because they have time to explain past plot holes.
The NBC fall lineup will include another season of The Blacklist, marking the ninth run at the James Spader-led series. After all that happened in season 8, some fans are vowing to step away from the long-running series. While some of the conversations have merit, here's why we think season 9 could be the best yet.
Without Liz in season 9 of 'The Blacklist', Red and Dembe can have more adventures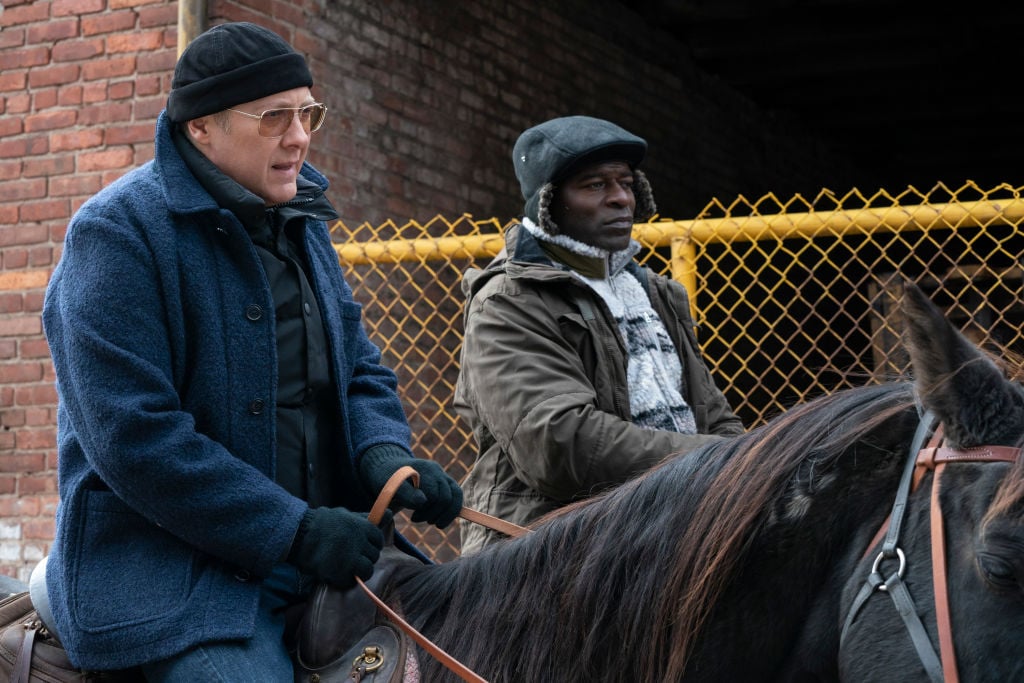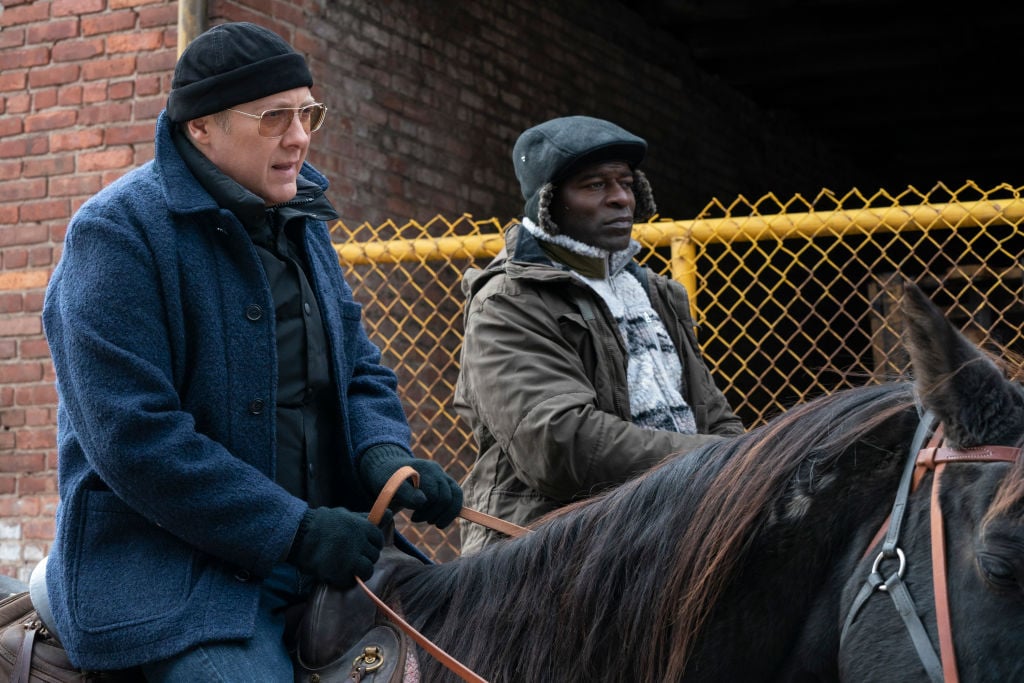 If you're one of the millions tuning into The Blacklist for the ultimate bromance between Spader's Raymond "Red" Reddington and Hisham Tawfiq's Dembe Zuma, join the club. No matter what's unraveling around them, the two always make time for a hug, a deep conversation about life, and/or a helium balloon moment for the sake of fun.
The premise of the series revolves around Red re-entering former FBI agent Elizabeth Keen's (Megan Boone) life under mysterious circumstances. Through the course of eight seasons, Red made it clear his only job is to protect her. With Liz's supposed death in the season 8 finale "Konets," we suspect Red and Dembe will have to go on the run (again) in the event the task force team blames him. It's likely not going to be the best of times for the criminal mastermind but with Dembe at his side, the possibilities for the adventures are endless.
There's still a No. 2 spot open on Red's blacklist
Season 8 may have had a rough start (thanks, pandemic), but a lot came to fruition over the course of 22 episodes including Liz Keen taking the top spot on the blacklist. Many speculated at who could be bad enough to land in the position. But, Liz more than proved she eraned it in season 8 with the revenge she sought to take out on Red.
The top 10 names on the list include Dembe, Mr. Kaplan (Susan Blommaert), and Tom Keen (Ryan Eggold) to name a few. We know whomever lands between Liz and Tatiana Petrova/the fake Katarina Rostova (Laila Robins), has to be worthy.
We don't yet know if season 9 is the last of the series, but with creator Jon Bokenkamp out (as well s Boone), we're putting all our eggs in the season 9 basket and calling it: the second spot will be filled and it'll be a good one.
Season 9 could open the door for another spin-off
Yes, we know The Blacklist: Redemption made an attempt to bring the same level of intrigue its mothershop has. The show was cancelled after one season with star Eggold returning to The Blacklist long enough to woo Liz back and then die.
Reddit houses thousands of theories with no shortage of them surrounding this show, specifically about Red himself. If there's one spin-off idea that season 9 could produce in spades, it's that of Spader. This is a chance for showrunners to take Red's elaborate tales of his past and make it a show. There's enough posts to backup why so many still watch the show and it's him. It's now or never.
There's only one way past the season 8 finale — answers (finally)
There's also no shortage of viewers expressing their disappointment over the series 8 finale. Everything leading up to the episode suggested that Red's true identity is that of Liz's mother (the real) Katarina Rostova. "Konets" provided more than enough hints without a direct reveal.
Even if fans can get past that, there's the issue of the letter Red promised to give Liz only after she killed him. She never saw the contents of that letter — which Dembe held in his possession in the final moments of the episode — that we know of.
The Blacklist writers have a long, sordid history of tossing red herrings or diverting attention, which is part of the problem. For those still hanging in, ready to see what's in store for season 9, we think it'll likely be re-tooled in a way that feels new and fresh. Call us naive, but just because Liz is gone doedn't mean they don't owe us definitive answers about Raymond Reddington.
Red's motivation will lead to a new journey
Clearly there's still story left to tell which is why the series was renewed for another season. With Liz gone, Red's motivation will likely shift. It could be to protect Agnes or his empire or himself. The show might still rely on catching blacklisters, or it could deviate completely in the wake of Liz's death. regardless, we've invested eight years here and we want the best season ever, however it begins or ends — and we're not alone.
"If Raymond dies peacefully of old age in the series finale while reading a book in the garden, okay," one fan joked.
We're pulling for you, Blacklist.