'The Blacklist': 5 Shows to Watch If You Love Raymond 'Red' Reddington
When it comes to bad guys you hate to love, no one compares to The Blacklist's Raymond "Red" Reddington (James Spader). The criminal-turned-FBI informant saga has been an NBC mainstay since 2013. There are a plethora of shows that follows detectives, criminals, and government officials, but what about shows reminiscent of Reddington himself? With season 9 still months away, here are a few shows with a Blacklist "charismatic bad guy" feel until Red returns.
'The Blacklist: Redemption' is a natural follow up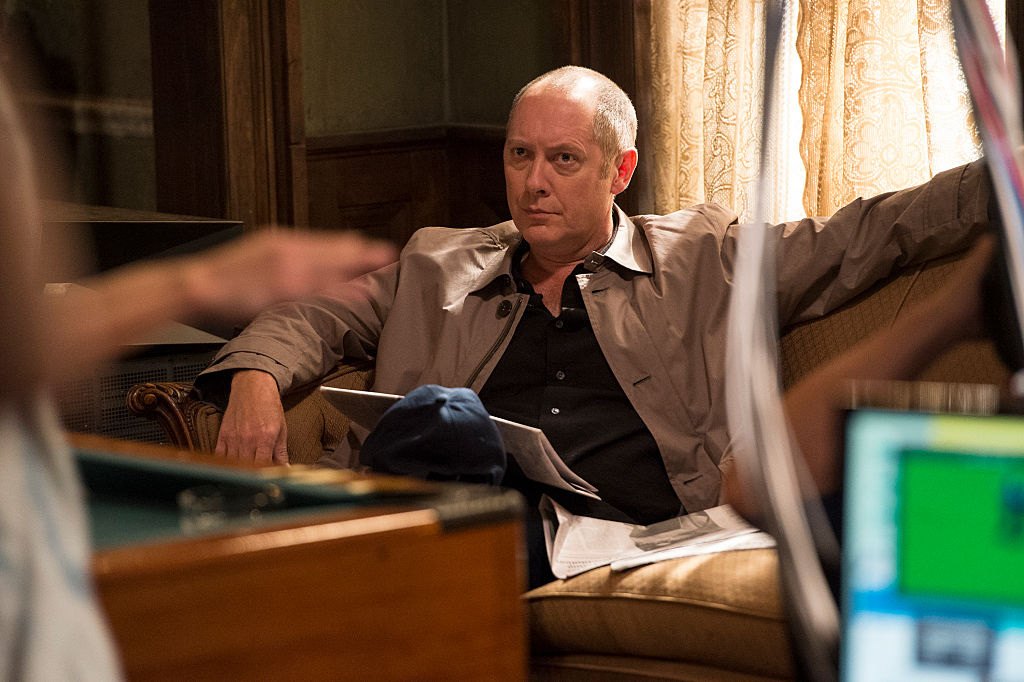 If you're missing everything The Blacklist represents (mystery, intrigue, criminal empires), follow up with the most obvious choice, The Blacklist: Redemption. The spinoff only lasted one season but is a direct descendant of its mothership series. Redemption follows Tom Keen (Ryan Eggold) as he digs deep into his past, joining the international security team Halcyon. Alongside his mother Scottie Hargrave (Famke Jenssen), he's looking for answers about his father who fakes his death — just as Tom did in The Blacklist.
'Homeland' has a 'Blacklist' feel
Showtime's hit Homeland might not be a duplicate of The Blacklist, but shares many similarities with the crime drama. Claire Danes plays CIA operative Carrie Mathison, a protagonist with complex mental health issues you can't help but root for. Even when she's on a downward spiral, Carrie goes to any and all lengths for her country — which isn't a far cry from Reddington and his empire. The award-winning show makes it difficult to distinguish between "good" guys and "bad."
'Blindspot' once shared the NBC lineup
Another NBC crime drama like The Blacklist is Blindspot. The show was once in the same TV lineup for a short time and follows "Jane Doe" (Jaimie Alexander) whose identity is a mystery like Reddington. After she's found naked and tattooed in Times Square, the woman with memories erased might be "good," but she could be "bad." The story revolves around untangling Jane's story and deciding if she can be trusted (or not).
'How to Get Away With Murder' character Annalise Keating is a stellar Raymond Reddington replacement
The ABC Shonda Rhimes show How to Get Away With Murder is a six-season, jam-packed series of mysteries. HTGAWM gives all the juiciest parts of The Blacklist including a complicated anti-hero, questions about identities, and "whodunnit" murders to be solved. If there's anyone out there that could give Reddington a run for his money, it's Annalise Keating (Viola Davis).
'Billions' isn't your typical 'bad' guy show
While Billions isn't in the realm of a typical "crime" show, it is, at its core, a parallel universe with a Reddington-like character, Bobby Axelrod (Damien Lewis). Plot-wise, the series is more like a political rivalry between attorney general Chuck Rhodes (Paul Giamatti) and the owner of a hedge fund conglomerate (Lewis). But in terms of TV villains you can't help but love, Bobby Axelrod is right up there with Reddington.
We know — there's no replacing the talents of Spader or his shenanigans on The Blacklist. But hopefully, these shows will help pass the time until his triumphant return.