'The Blacklist': 5 Storylines Fans Refuse to Accept for Season 9
Going into The Blacklist Season 9, many viewers have a few expectations. Knowing now what we didn't know before the season 8 finale means there are some truths we can't unlearn. Despite the exit of both series creator Jon Bokenkamp and star Megan Boone, there's little else we know about what's to come. Here are a few scenarios that could be deal-breakers.
'The Blacklist' task force turns on Raymond Reddington — again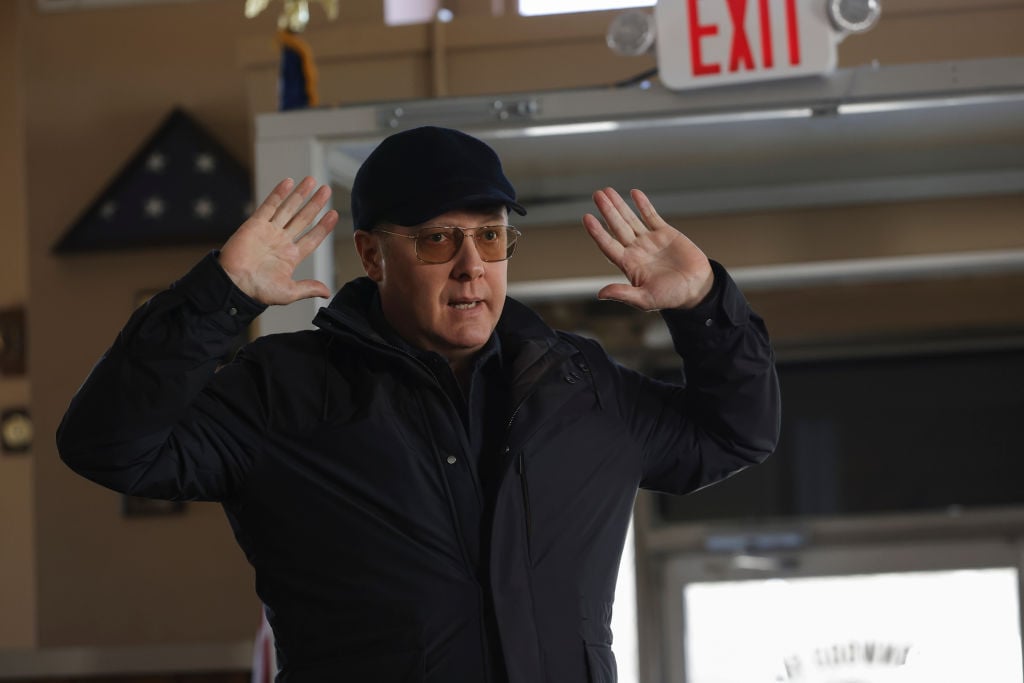 In all its eight seasons, The Blacklist has focused on Raymond "Red" Reddington's (Spader) immunity deal with the secret FBI task force, which is led by Harold Cooper (Harry Lennix). The deal came just after Red surrendered, offering his list of underground criminals in exchange for immunity with one caveat: he'd only work with newbie profiler Elizabeth Keen (Boone).
But, working with a wanted fugitive proved a difficult challenge. More often than not, Red put the task force in situations where they had to choose whether to let Red do what he had to catch the criminal of the week or punish him for breaking more laws, going on the run, killing more people, or whatever he had to do to get the job done.
Of all storylines that feel stale, this is the one that we hope doesn't get recycled again. Red versus the task force team has happened too many times, and there's room to go in another direction with Bokenkamp and Boone out.
A season of Agent Donald Ressler's revenge for Liz's death
Even less than watching Harold and crew track down Reddington again would be watching FBI Agent Donald Ressler (Diego Klattenhoff) blame Red for Liz Keen's death and seek revenge. It's too obvious, and The Blacklist fans are far too smart for something so obvious.
Agnes takes Liz's place as Reddington's muse
The season 8 finale "Konets" showed little hints to come. Agnes, who called Reddington "Pinky," recalled the tale about a Russian princess. While writers could certainly use those bits to push a popular fan theory forward, there's very little evidence that fans want to see Agnes become the new Liz.
Previous seasons also didn't make this pathway very feasible. Not only is her age an issue, but we've seen so little of her. She hasn't exactly been groomed for the new role. It would feel quite jarring for this young girl to become the one Reddington keeps his secrets from.
A 'Blacklist' major time jump
It would make sense for the season 9 premiere to begin with some version of a time jump, and we're all for it. With Liz's supposed death in the season 8 finale, we expect that everyone will grieve. However, we don't need to witness most of that process. If writers go the time route jump, a few months down the line might work. Anything more or less, and they lose the story.
Anything less than the whole truth, and nothing but the truth
Whatever way The Blacklist goes, there's one thing most fans agree on. Things seemed to wind down toward a series end. We don't know if season 9 will be the last. In the event it is, we need the entire truth about Reddington without ambiguity. If there's a surprise renewal for season 10, then they could cross that bridge when they get to it.
The Blacklist returns Thursday, Oct. 21, on NBC.