'The Blacklist': 6 Things You Forgot Happened in the Pilot Episode
'The Blacklist' pilot contained a lot of contradictions of information when compared to what we now know. Here's a look at all the little details.
It's been eight years since NBC's The Blacklist aired the pilot and a lot has changed. Forget the fact that Dembe Zuma (Hisham Tawfiq) didn't appear until episode two and Raymond "Red" Reddington's motivations began as something slightly different than planned. We took a look back at the episode to compare notes with the season 8 finale "Konets" and we were not expecting what we found.
'The Blacklist' opens with an important conversation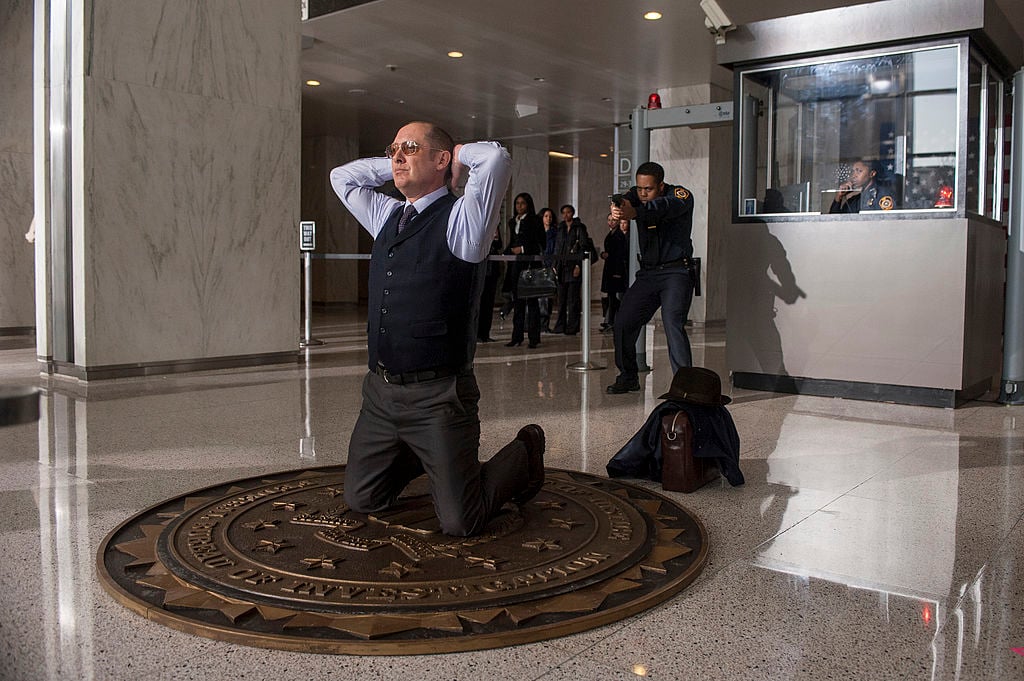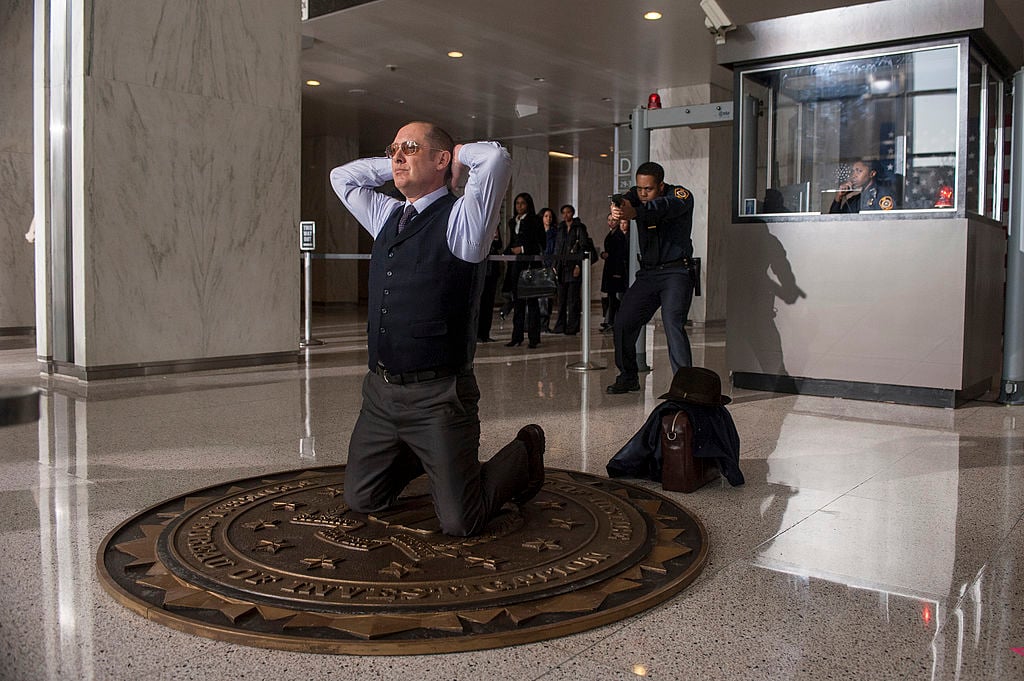 Way back in 2013, before any of us knew much about The Blacklist, the pilot episode began with Red sitting outside of the FBI offices just before turning himself in. An old friend, Newton Phillips (Charles Baker) finds Red and hands him a briefcase filled with aliases and confidential information.
"Must be good to be home again, sir," Newton says. "We'll see about that," Red replies.
The implication here is that Red is familiar with the FBI already. What follows is Red requesting Harold Cooper (Harry Lennix). The most-wanted poster that pulls up on the computer says his known aliases are Roger Raymond, William Burchfield, and Robert Bortner — names they've not mentioned since. His birthdate is Feb. 7, 1960 —is also the same as star Spader.
Red's past as defined by the FBI
The so-called "concierge of crime" had no allegiance to any person or place when we first met him. He demands to only speak to Elizabeth Keen, with no answer as to why (which begins the whole premise of the series) and is generally more to-the-point and quietly terrifying.
They do mention he graduated top of his class in the naval academy at the age of 24 and they were grooming him to be Admiral. Then, he disappeared and didn't resurface until four years later, so they said.
Liz's home life is hardly believable
Does anyone remember that Liz and Tom (Ryan Eggold) had a dog? Or that they scheduled an appointment with an adoption agency in the middle of the afternoon on Liz's first day of work? We won't touch the wig Boone admitted to wearing, but as a graduate of Quantico who worked four years as "the head of a mobile emergency psych unit in New York," we really want to understand what happened to the character over eight seasons.
"I will not let the job come between us and our family," Liz told Tom just as a helicopter lands in the street to whisk her to her new job. Also, Tom didn't seem to care that this happened at all.
'The Blacklist' writers must've forgotten about this key detail during Liz's self-profile
Once Liz arrived, Harold's brief introductory interview and the first meeting with Red revealed a plothole or two. She said colleagues call her "sir" and think she's a "b—-." She noted like "kids who raised themselves" she has "narcissistic behaviors" and can sometimes become withdrawn. We know in later seasons she didn't raise herself in any sense no matter how it's later explained.
Red and Liz's first meeting is a lot to take in
The most important thing to remember about the pilot episode happens when Red meets Liz while he's contained in the black site "Post Office" box.
"I'm a criminal and criminals are notorious liars," he says. "Everything about me is a lie."
When Red asks Liz about the scar on her palm, she says "there was a fire. I was 14." We know this isn't true as she was much younger. However, having memories erased may have contributed to that editing.
Being the observant man he is, Red also notes that "Lizzie" got rid of her highlights. "How very Baltimore of you," he says. "You get home much?" This of course suggests he'd been watching from afar longer than we might realize.
Later in the pilot, Liz says the scar is a "secret weapon" that her "daddy gave her." She rubs it to feel brave but we now know that scar became a reason to question her life, not to do brave things.
And finally, these things from 'The Blacklist' pilot still don't make sense
Aside from earlier seasons offering better music, action scenes, and guest stars, the pilot and first few episodes utilized subtitles detailing where things took place. Places like "High-Value Detainee Sight" were the norm whereas now, we rarely know where the team is headed.
At the time of Red's arrest, it's revealed that 26 people knew about the ordeal. What became of all of those people and their knowledge throughout the seasons (aside from those we know about)? Red also mentioned he never slept in the same place two nights in a row but seemed pretty comfortable in the FBI office chair, at the hotel, and other places in subsequent episodes.
Despite all of this, the one thing we find hard to get past from the pilot episode is that during Red and Liz's conversation. "We'll make a great team," and "I'm going to make you famous, Lizzie" confuse the premise. We now know he came into her life to protect her from those on the blacklist — so why make her famous for catching them and/or put her in the direct path of danger to get them? Perhaps this was all a part of the plan to take over his empire or we just need to watch it all one more time.
Either way, we're ready to see where season 9 takes off and how much the story will (or won't) change.