'The Blacklist': 7 Reasons to Give Season 9 a Chance
If you're a fan of The Blacklist who didn't love the season 8 finale "Konets," this one's for you. Despite a rocky start (thanks, pandemic), and two major exits, the NBC crime drama remains a top performer. The James Spader-led series renewed for season 9 in January 2021. If you're on the fence about tuning in (after everything the show put you through), here's why we think you should give it a chance.
A new season of 'The Blacklist' can be a semi-blank slate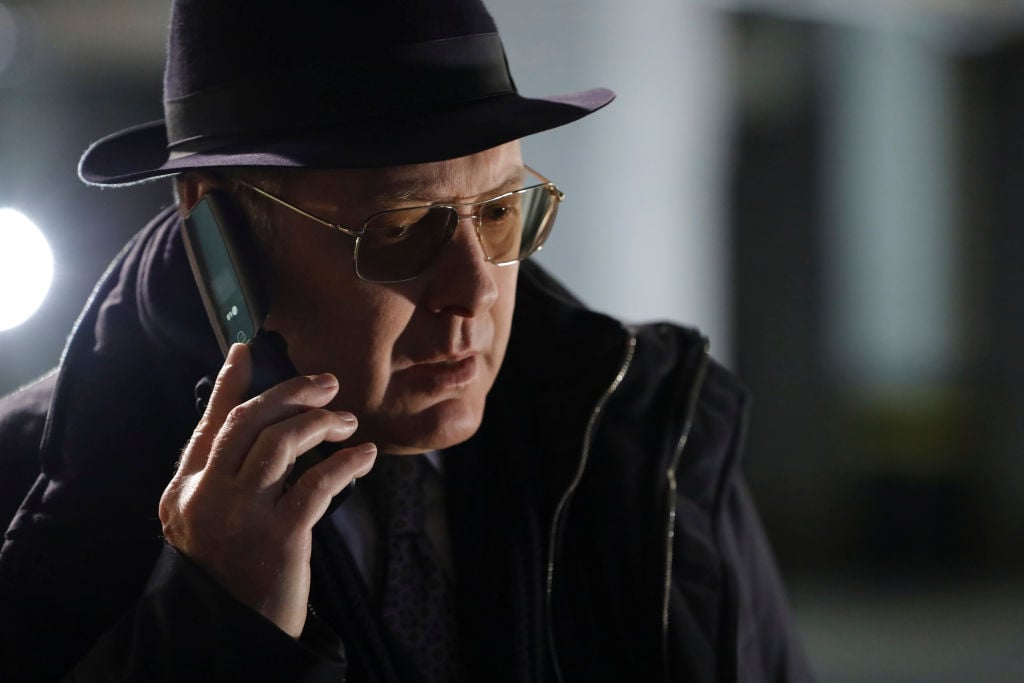 RELATED: James Spader Took This Star From 'The Blacklist' Under His Wing Proving He's Just as Charming as 'Red'
Considering the eight seasons' worth of storyline, we know The Blacklist bosses can't nix the entire storyline — and we're not asking them to. However, the exit of Megan Boone makes moving forward a little trickier for Spader's character Raymond "Red" Reddington. Without Boone, Red's only motives now might be to protect Agnes or plain, old revenge.
Series creator Jon Bokenkamp will also be missing from next season. Showrunner John Eisendrath remains, but it's unclear how he'll use season 8 material to set up season 9, if at all. From the looks of fan boards, many want to forget about an eight-season question about Red's identity if it won't fulfill in season 9. This is a chance to start new.
There might be a mole among the task force team
It's not unlike The Blacklist to toss in a mole or two but it's been a while since they've employed one. Some believe Cynthia Panabaker (Deirdre Lovejoy) was planted as a Russian sleeper agent. Last we saw her, she planned to "scrub" Liz, disavow Red, and erase any existence of the task force team.
Some think those lines hint at something bigger — Panabaker is acting on behalf of someone, or something else. One Reddit thread details a few times when her behavior didn't quite mesh.
"So the congressman believed that there's a mole who is deeply embedded in the highest levels of the US government and has been there since the end of the Cold War. This person would be of similar age to Red. Cynthia Panabaker fits the description on all these points," a fan wrote."
"I suspected her being a mole the moment Congressman said this to Cooper: 'But I think he's been here a long time. Long enough, he's become one of us. And he's using us. I'm telling you N-13 is buried deep within the U.S. government'. She is always in the right place at the right time and she acted so strange in the last episode and it only made me suspect her even more," another said.
"She could be a Russian agent. Grew up as a second-generation Cold war spy. Raised by agents to be integrated into American life. Her accent and colloquialisms highlight how rooted she is in the USA. As a 2nd generation, she is expected to get into the highest levels of government and to be trusted with secrets," another added.
Two words: James Spader
RELATED: 'The Blacklist': The Biggest Answer of the Series May Have Been Hidden in Plain Sight
The biggest reason anyone tunes in to The Blacklist has nothing to do with storyline or mystery. It's due to Spader and his electric performance as the conman with a penchant for long-winded tales and fedoras. A writer from the show once explained how much input executive producer Spader has when it comes to Red's dialogue. He described a particular sentence Spader didn't love.
'Boggles the imagination' it was and I was saying, 'No, actually I think 'staggers.'" Daniel Knauf told Absolute Music Chat in 2017. "And James said, 'No, I like 'boggles'.' And I replied, 'Said the actor to the writer.' And he just laughed and laughed. Of course, we went with 'boggles' because… it's James. If James wants 'boggles', it's going to be 'boggles'.
Spader alone is exactly why season 9 of The Blacklist will be OK.
Red and Dembe's bromance
Dembe Zuma star Hisham Tawfiq revealed in multiple interviews that he got the role, thanks to Spader.
"For my first time on set, I was with James Spader," Tawfiq said in a 2016 interview with Niagara Frontier Publications. "I give him all the praises because he went out of his way to really talk to me about who I was personally. And then after we talked for an hour about who I was personally my outside interests, do I have family, kids; after that, then we talked about this character, who I then found out was requested by him."
Though Tawfiq didn't appear in the pilot, his continued presence came as a direct result of Spader. It's no wonder they share enigmatic chemistry on the screen. We hope season 9 dives deeper into that connection.
If you weren't a fan of Liz Keen, season 9 is for you
RELATED: 'The Blacklist' Finale 'Konets' Killed off Reddington's Muse — Will Season 9 Replace Her?
Boone's exit wasn't only met with disappointment. For some fans of the show, season 9 will be a welcome break from her season 8 shenanigans. Much of the season focused too much on Liz breaking away from Red, looking for revenge (which some fans didn't like), but since it ended with her death. This leaves room for viewers to breathe while writers come up with other ways to keep Red going.
Glen's mom is the comfort we all need
Star Clark Middleton's real-life death came as a shock to all and he will be missed. Glen "Jellybean" Carter may have been a thorn in Red's side at times, but he provided much-needed comic relief. Even before his death, fans took solace in his mother Paula (Marylouise Burke).
"I think the Mom of #GlenCarter aka #JellyBean on #Blacklist must be the most popular character never seen. This week on the NYC streets I've heard passers-by saying such things as: "How is your Mom Glen?" "Please send her our regards!" "Is Mom taking good care of the dogs?!" Middleton tweeted in 2018.
Even he knew that Paula's place on the show was a necessary one. Season 9 could definitely tap into the life of Paula and we wouldn't be mad about that.
'The Blacklist' task force team could have bigger storylines
RELATED: 'The Blacklist' Stole Content From Previous Episodes Due to Shrinking Budget
How much do we really know about Alina Park (Laura Sohn), Aram Mojtabai (Amir Arison), Donald Ressler (Diego Klattenhoff), and Harold Cooper (Harry Lennix)? Not much. Each has had their own dedicated episode (or more) to fill out their characters. But, if there were ever the opportunity to explore them more, it's season 9.
This is especially true if no one steps in to fill Liz's shoes with Red because who they are, and what motivates them, will be what carries the show — or ends it.