'The Blacklist': 7 Reasons Season 9 Will Likely Be the Last
Following The Blacklist Season 8 finale "Konets," there have been many discussions about where writers will take the story. The crime series has been a top show for NBC since 2013. But, considering everything revealed, here's why we think season 9 is the last one for Raymond "Red" Reddington (James Spader).
'The Blacklist' fans have grown tired of the eight-year mystery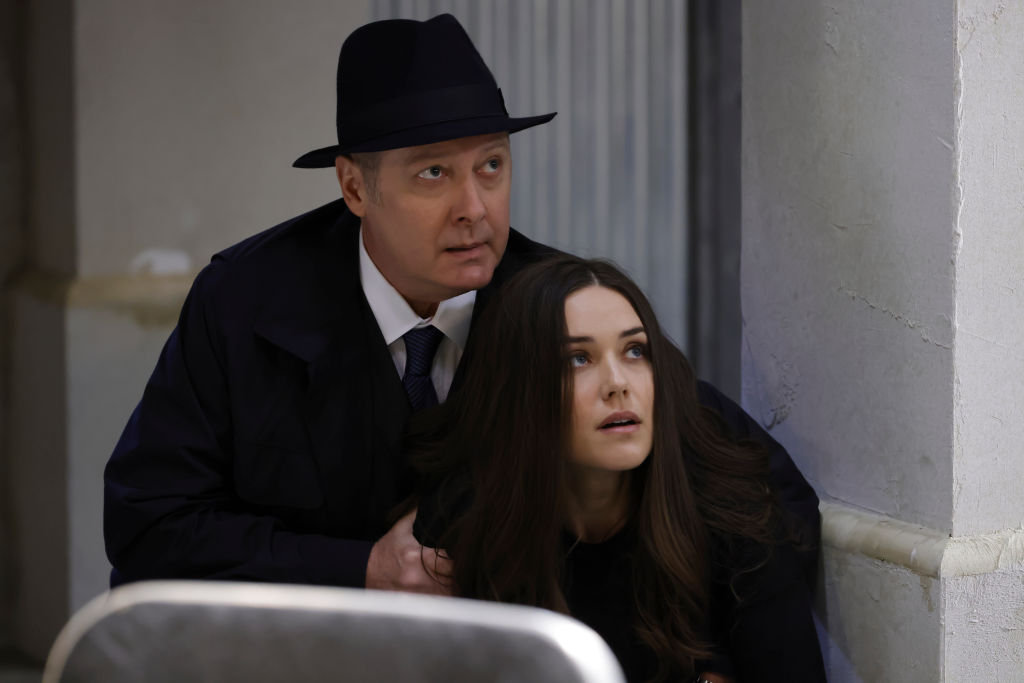 The premise of The Blacklist hinges on a wanted criminal who turns himself into the FBI after decades on the run. Raymond Reddington's only demand (at first) is that he works directly with new Quantico graduate, profiler Elizabeth Keen (Megan Boone).
For eight years, viewers have sought answers regarding Reddington's real identity and motives for coming into Liz's life. And, for eight years, the show has evaded concrete answers to those questions. Many hints have been dropped and multiple red herrings tossed, but some might abandon the show if answers don't come soon.
Series creator Jon Bokenkamp left, suggesting creative differences behind the scenes
The mastermind behind The Blacklist, Jon Bokenkamp, announced his exit following the season 8 finale. In his June 24 tweet, Bokenkamp mentioned having "mixed emotions" about leaving his brainchild. He added he'll watch "as a fan." Multiple interviews via The Blacklist Exposed podcast hinted at Bokenkamp's final vision for the series, which the season 8 finale became.
With the show's long history of complicated storylines, Bokenkamp's line-in-the-sand finale "Konets" certainly left showrunner John Eisendrath a lot to unpack. That is unless the team takes the show in an entirely different direction. Now that Bokenkamp is out, anything can happen and, fans might not stay for it.
Star Megan Boone also left, eliminating Reddington's motivation
Just before Bokenkamp's announcement, star Megan Boone did the same. Despite The Blacklist revolving around her relationship — whatever it is — to Reddington, Boone's formal departure from the series meant her character had to go. That's no easy feat since Reddington's main reason for re-emerging from the underworld has to do with Liz. Season 9 could struggle to make this new storyline work.
The 'secret' FBI task force team stalled out
Seasons 1-3 of The Blacklist highlighted the essential task force team in ways that made them appear valuable. Once Liz came back from the dead, season 4-8 seemed to dumb them down instead of beat Reddington and Liz at their own game.
There's no need for them if season 9 doesn't dive deeper into these supporting characters and give them more realistic motivations. And, if there's no need for them, Reddington gets kicked free as Cynthia Panabaker (Deirdre Lovejoy)ordered. If that happens, it's a free-for-all with nothing but lost storyline writers worked eight years to build.
Reddington is supposedly dying
For a few seasons now, we've been told Reddington is dying from a mysterious, unnamed illness; it's terminal. He's fainted, been hospitalized, and hooked up to tubes, and we've watched him take various medications for whatever is killing him.
That said, in "Konets," Dembe Zuma (Hisham Tawfiq) revealed Red appears to be on the mend. But for how long? And why now? Will it return? If writers put this storyline in, we'd like to think Red will die from it by the series end, and his time is running out.
There's too much contradiction within the story
The Blacklist came out of the gate with strong storytelling about the mythology surrounding the blacklist, the Fulcrum, Katerina Rostova, and Reddington's true identity. The problem is, all answers about these things have been contradicted more than once. A single glance at the hundreds of Reddit threads proves how little fans trust writers to get season 9 right, let alone more seasons after.
Reddington's charismatic mystique has darkened and fans miss old 'Red'
Think back to those first images of Raymond Reddington in the pilot episode when he surrendered to law enforcement, then later as he sat in a box while answering Liz's questions. However, we'd expect a character to evolve; much of what made the character so electric has dimmed.
Spader does a fantastic job playing the criminal — and perhaps some of his choices are because Red is supposed to be dying or older or jaded — but he's definitely lost a spark that many aren't sure will ever return, especially if Liz is really dead.
We're not sure how things will play out in season 9, but we'll take what we can get if it's the last.
The Blacklist returns Oct. 21 to NBC.