'The Blacklist' Alum Ryan Eggold Opens Up About the 1 Major Difference Between Tom Keen and 'Red'
Ryan Eggold may have left the set of The Blacklist in 2018, but his character, Tom Keen, is etched in the show's history. On the surface, Tom has a lot in common with the show's leading man Raymond "Red" Reddington (James Spader). However, Eggold revealed one big difference between the two and it's an important one.
Eggold's audition for 'The Blacklist'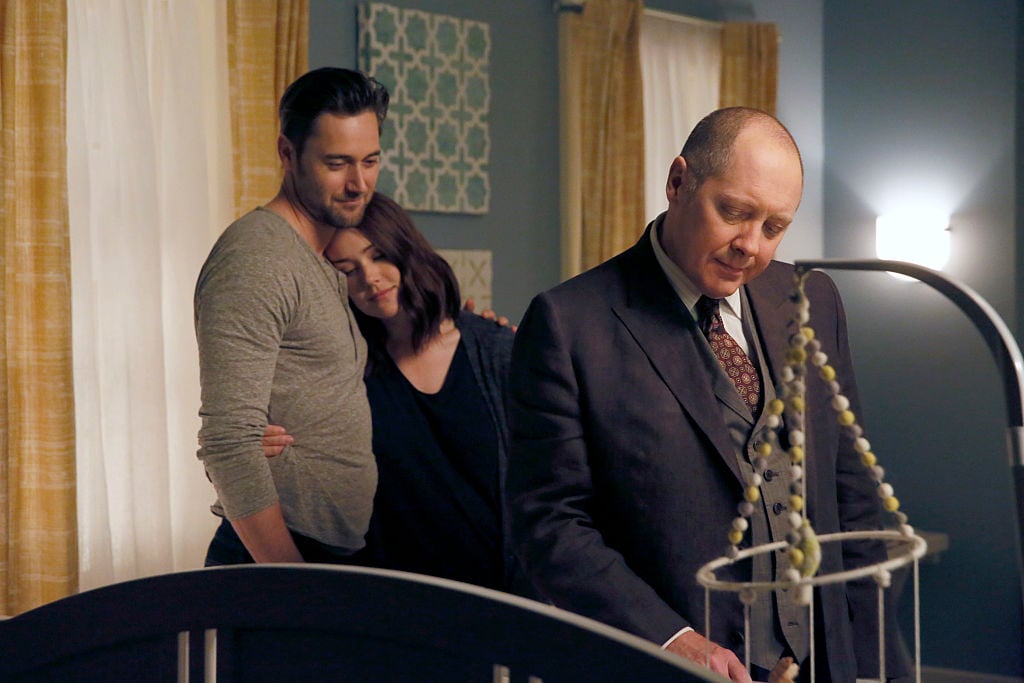 The Blacklist producers had their work cut out for them when casting the show's series regulars. Producer, John Eirendrath, revealed in multiple interviews the extent to which they went in finding their perfect "Red."
Spader signed on just 3 days before the pilot's production. Eggold's Tom Keen was among the characters they couldn't quite settle on — until Eggold auditioned.
"I had just come back from shooting an independent film and I thought I would not audition for any pilots and just concentrate on indie films," Eggold told Backstage.
"But my agent said, 'Read this one script'. On its face [I would be playing] just the typical 'husband role', but when I got there, they said, 'Take these sides and take a minute to prepare'. And the sides were completely psychotic! It turned out to be this rewarding [role]."
Eggold went on to explain how playing Tom was a collaborative experience between himself and producers.
"I have a really cool interplay with the writers; they will have an idea, and based on what they've written I'll [make a suggestion] and we will ping-pong off of each other," he said.
"He started out as one thing without a lot of expectations, then we got to break the façade and take him in a darker, stranger, more ambiguous [direction]. He's kind of a chameleon."
As much as he loved playing the skilled assassin, Eggold was ready to move on after five years on the show.
"It's a luxurious complaint to have as an actor, but playing the same character for many years can become routine. With [Tom], I get to keep exploring; playing this guy with all these masks in the beginning, but trying to find the actual heart of him we can relate to," he said.
The 1 Difference between Tom and Red
Many viewers don't see much of a difference between Eggold's character and Spader's in The Blacklist. Both are conmen who lie, steal, and kill. However, Eggold noted the one major difference between the criminals, explaining what he's learned playing Tom.
"I am now one of the world's leading experts on pain acting: I've been shot, punched, dragged, stabbed, choked, poisoned, imprisoned—pretty much everything," Eggold said in that same Backstage interview.
"That's been fun. James [Spader] gets to play the linguistic master and have these verbal jukes and jibes; I get to jump over stuff."
Co-star Megan Boone can relate to her on-screen husband
Eggold isn't the only Blacklist star who felt the pain. Spader's role leaned on his colorful vocabulary and elaborate tales. Eggold and Megan Boone (who plays FBI Agent Elizabeth Keen) have a different responsibility.
Both trained hard for the physicality involved with their characters which often amounted to painful scenarios.
"They have me being dragged and they have me, you know — sorry, there are some things that I feel like I cannot say — but I definitely am like I had a cake of dirt along my forearms one night that I had to kind of wipe off with a towel," Boone told Daily Actor.
"I don't leave sets without blood all over my hair and face — not my blood, but fake blood. Every week, I leave set having to get rid of some kind of fake wound. I participate a lot physically in the show. I've been doing kaomagma and I've been doing weight training and I'm in the best physical shape of my life just to prepare to do this. It is very vestal and it is a very physical role," she said.
It sounds like working on The Blacklist is a physically challenging feat — unless you're James Spader. In which case, you get to wear all the cool hats while saying words like "flummoxed."