'The Blacklist': Are Any Cast Members Friends in Real Life?
The cast of The Blacklist interacts seamlessly on the screen. It stands to reason they'd be the best of friends (or enemies) when cameras stop rolling. Sometimes, however, a job is just a job. With seven seasons worth of shows to bond over, are any of The Blacklist stars friends in real life?
About the cast and crew of 'The Blacklist'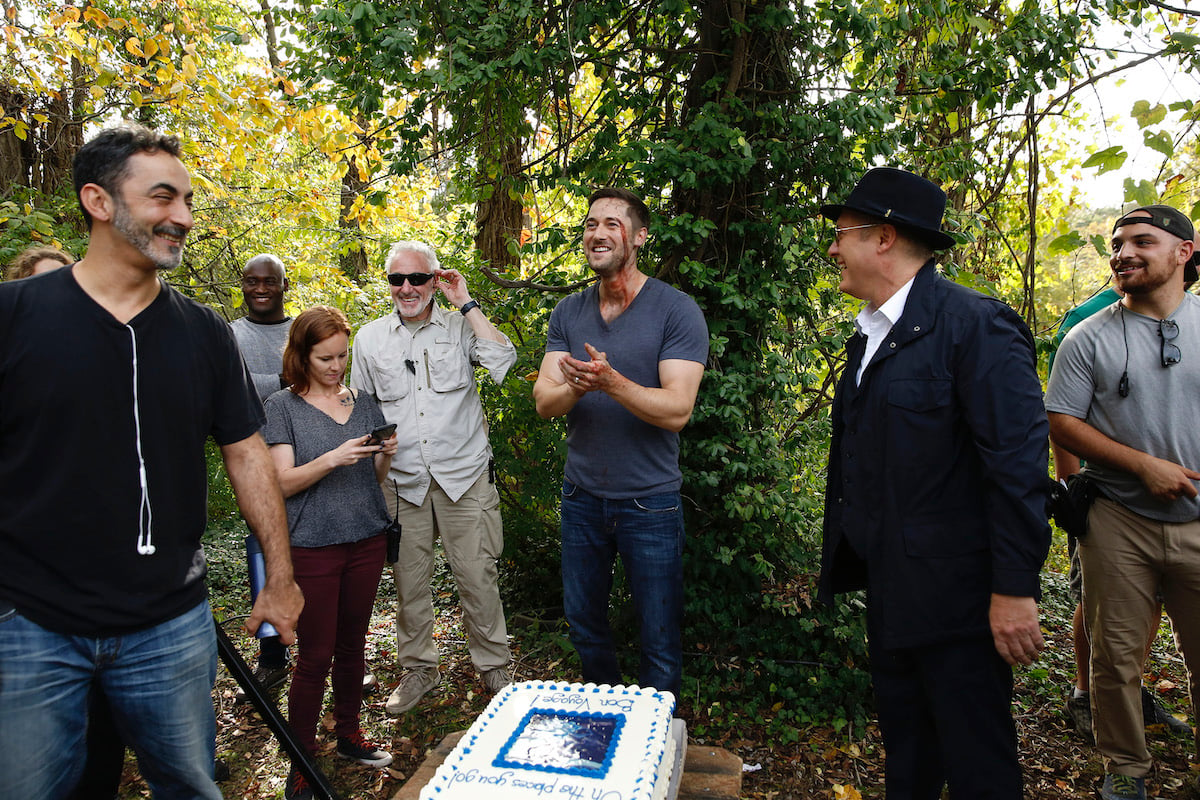 RELATED: 'The Blacklist': This Star Could've Played 'Red' Instead of James Spader
Before NBC's The Blacklist came together, some of the actors crossed paths in other projects. A few of them worked on the same project at different times.
Diego Klattenhoff, Amir Arison, and Laila Robins all appeared in multiple episodes of Homeland but never worked with one another, making The Blacklist pretty unique.
Likewise, many of the series stars have appeared in other crime dramas proving Hollywood is a very small world.
Ryan Eggold had a special relationship with Megan Boone
RELATED: What Is Ryan Eggold's Net Worth and Is He Married?
The Blacklist alum Ryan Eggold left the show in 2018 in exchange for the leading role of Dr. Max Goodwin in New Amsterdam. But during his five years playing skilled assassin Tom Keen opposite Boone, the two got pretty close — close enough to spark dating rumors.
"I loved working with Megan. We tried to make each other laugh, surprise each other," Eggold told TV Insider.
Both Eggold and Boone posted photos together while working on the set, each appearing in the other's Instagram stories feature at times.
"Jon [Bokenkamp] and John [Eisendrath] have given both Megan and I so much latitude and so many options, just a well of different emotions and situations to play," Eggold told Entertainment Weekly after his 2018 exit.
"They've literally run the gamut of ways that you can relate to a human being, so it's been incredible to share all that with Megan. We always just try to find a human moment and really cherish the opportunity to be in our socks, sitting on the couch trying to make the other person laugh, because it was just such a sweeter, simpler world than the rest of the show."
Amir Arison gives fans a glimpse behind the scenes
RELATED: 'The Blacklist': 5 Celebrity Guest Stars That Left a Lasting Impression
As the resident tech guru, Aram Mojtabai, Arison takes his task force team duties seriously — on and off-camera. The official Instagram page for The Blacklist features many of Arison's shenanigans with castmates between takes.
It's no secret that filming an hour-long drama for TV takes a lot of work. In a roundup via Backstage, a few different actors weighed in on how many hours they spend on a set. Shameik Moore from The Get Down stated it could be as long as 18 hours while Power's Lela Loren said it can be around 15-16 hours.
That said, all those hours' and time between takes, can help a cast bond and form long-lasting friendships. As for The Blacklist crew, it's apparent through each of their social media accounts they cherish one another.
There are few instances the stars have proof of friendship during non-work hours, but when filming takes up most of a day, it's all the same.
Here's how the cast feels about 'Blacklist' star James Spader
RELATED: 'The Blacklist' Creators, Stars Discuss How the Show Will Go On Despite the Pandemic Via Comic-Con
The majority of the cast appear throughout the show's Instagram page, filming and having fun together. One noticeable absence is that of Raymond "Red" Reddington, James Spader.
The notoriously private actor, as many of his cast mates revealed, is a pro in every aspect of the process.
"When we were shooting the pilot, it was the day we were diffusing the bomb and I was having a difficult time and I was kind of spiraling down this very serious mindset because it's a drama," Boone told Daily Actor about working with Spader.
She continued: "He just came up to me and he put his hand on my shoulder and he looked at me for a good minute. It made me feel like he was going to say something very, very, very serious. I kind of leaned in and he goes, 'Just have fun. It's the most important part.'"
Spader's on-screen bodyguard, Hisham Tawfiq, concurred.
"On my first day on the set, James really went out of his way to introduce himself and we basically had a conversation, like we are having now, about my father, about my religion about politics, about where I grew up," he told Absolute Music Chat.
Many others have echoed the sentiment, adding how much they've learned by working with, and watching Spader perform.
Are 'The Blacklist' stars friends in real life?
Based on the communications documented all over social media, we're calling it. The cast of The Blacklist might be coworkers, but they've supported each other's alternate projects. That, in and of itself, it friendship personified.
The Blacklist will return to NBC for season 8 (likely in 2021).