'The Blacklist': Could This Be the Biggest Threat to Reddington in Season 9?
With season 9 of The Blacklist approaching, many are wondering who will take the remaining spots on Raymond "Red" Reddington's (James Spader) blacklist. Many names have made the list, including Dembe Zuma (Hisham Tawfiq), Tom Keen (Ryan Eggold), Mr. Kaplan (Susan Bloammaert), and this season's biggest threat — Elizabeth Keen (Megan Boone). Will we fill out the top five in the coming season?
'The Blacklist' Season 8 filled two top spots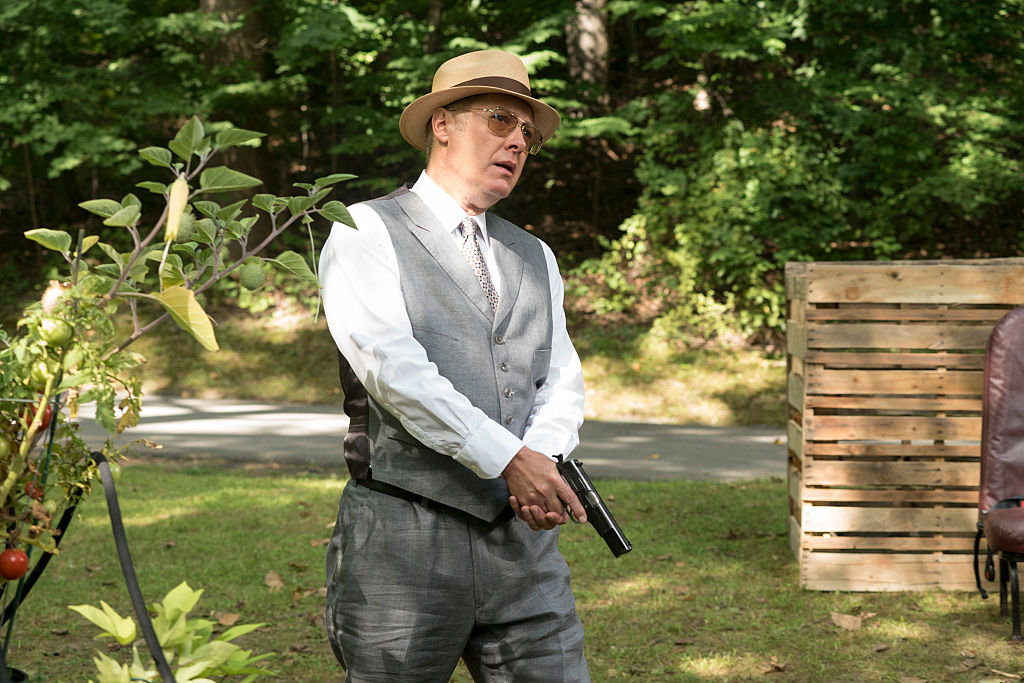 If you're still reeling from The Blacklist season 8 finale "Konets," you're not alone. The season — which began with remaining pieces of a shortened season 7 — had a lot of loose ends to tie up. The first of those concluded a multi-episode storyline involving the woman Elizabeth Keen believed to be Katerina Rostova (Laila Robins).
Reddington shot and killed "Katerina" who was actually superspy Tatiana Petrov, pretending to be Katerina to find the real one. At the time, Liz had already sided with her pseudo mother so when she witnessed Tatiana's death — marking her number three on the blacklist — she went rogue and vowed revenge on Reddington.
The winter premiere found Liz on the run from the task force team as she tried and failed to have Reddington killed thus making her his biggest threat and number one on the blacklist.
This will be Reddington's biggest threat
Some fans have expressed on multiple forums that number two on Reddington's blacklist could be someone not yet introduced. There are also theories suggesting it's someone in Harold Cooper's (Harry Lennix) FBI task force (Harold, even). Many others are leaning toward the obvious because there's no bigger threat.
With Liz taking the top spot on the big, bad list, many think the one directly after could only be one person: the man posing as Raymond "Red" Reddington. We know that he's an imposter and we've been told the real Raymond Reddington died the night of the fire. We've also been told Ilya Koslov isn't the real Reddington. We've been told a lot of things, whether they make sense or not. One thing remains true: Reddington is a liar — he said so himself.
While theories about Katerina have complicated how the story will move forward in season 9, someone as big of a threat to Raymond Reddington could only be the man posing as him. We think he'll be the second name on that blacklist, right above Liz.
Who else could make the list in season 9 of 'The Blacklist'?
When season 9 returns, all bets are off. Liz is dead (or so we're told), and Reddington will be a grieving/dying man out for revenge. His whole reason for turning himself over to the authorities is gone, leaving him to find a new purpose.
That said, Reddington's biggest threats will likely be those he previously counted on. As the task force team found Liz's lifeless body in the final moments of season 8, Reddington and Dembe (Hisham Tawfiq) ran. With Agent Donald Ressler's attachment to Liz, we foresee him taking this one personally. Will he end up on the list this season? We'll have to tune in to find out.
The Blacklist returns to NBC this fall.