'The Blacklist': Could Another Spinoff Work?
NBC canceled the short-lived Blacklist spinoff The Blacklist: Redemption1 after only one season on the air. The show benefited from taking Tom Keen (Ryan Eggold) from the mothership crime drama and giving him a little backstory. Loyal Blacklist fans tuned in but it wasn't enough to keep a good thing going. Some wonder if a new spinoff could work amid the uncertain future of The Blacklist franchise.
'The Blacklist: Redemption' lasted just one season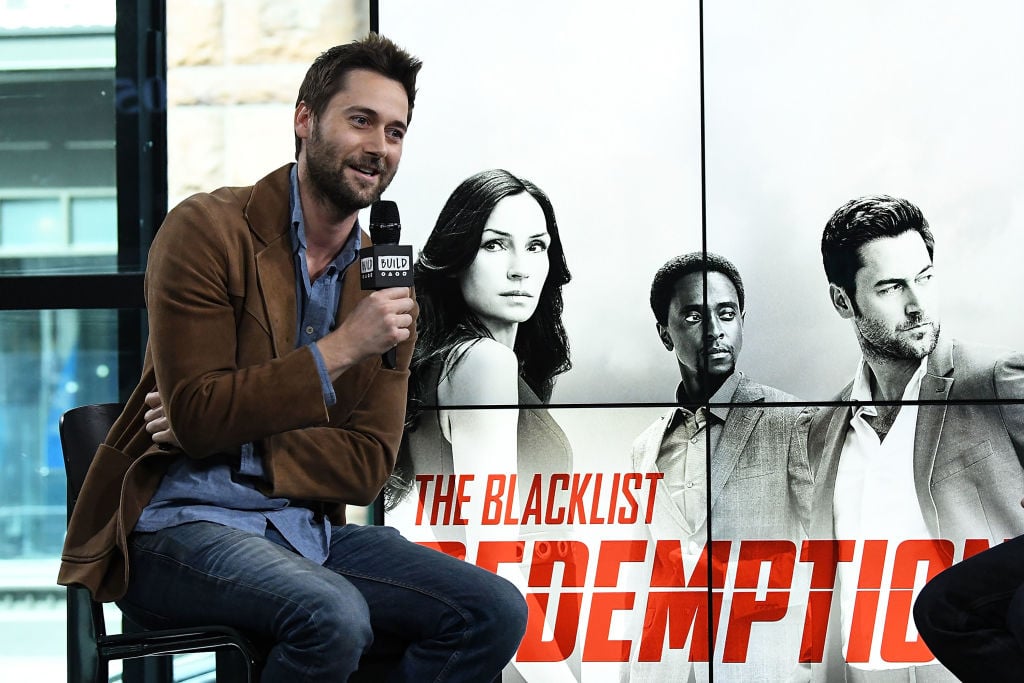 RELATED: 'The Blacklist': Did the Season 8 Finale 'Konets' Definitively Answer Whether Raymond Reddington Is Liz's Father?
In 2017, The Blacklist: Redemption followed Tom Keen as he discovered more about his past. His mother Susan "Scottie" Hargrave (Famke Janssen) was a military intelligence officer who lost Tom when he was a toddler. In later seasons Scottie cared for Tom and Liz's daughter Agnes, though she wasn't shown on-screen. This came after Tom returned to the original Blacklist before he was killed (for real) by Ian Garvey and men.
The show started in a two-hour block of The Blacklist, moving right into Redemption. Executive producer John Eisendrath said via Deadline at the time, "Tom Keen walks from one episode into the next."
While it had all the reasons to be successful, ratings didn't prove as much. The Hollywood Reporter stated that the series debuted in February to 4.3 million total viewers and a 0.8 demo rating and averaged a 1.2 rating and 6.3 million viewers. The outlet added that, because the show came from an outside studio (Sony Pictures Television), it became a tough sell, therefore it was canceled.
Fans didn't think the execution of Redemption matched the intent, saying that, while the Tom Keen canon is interesting, it only confused the mothership series story more.
"Expect to come out the other end far more confused about Tom's childhood. If you want to call it that," a fan said on Reddit.
"I liked the characters but because it's only one season it really doesn't answer much. Had it gone on for 2 or 3 seasons it could have provided some significant cross-over intel but, for me, it didn't. It created more unanswered questions and TBL gives me enough in that department," another said."
The Blacklist: Redemption might not have lasted, but some think it's worth another try — with different characters.
Is there room for another 'Blacklist' spinoff?
RELATED: 'The Blacklist': The Biggest 'Nachalo' Moments Explained to Prepare for Season 9
It's been a few seasons since Redemption ended. With Tom dead, there's no room for a continuation in that realm. However, enough things have happened in The Blacklist that could make an interesting spinoff. Eisendrath said in the same Deadline piece that Tom was supposed to die in earlier episodes but they loved his character so much, they opened the door to Redemption and another back into The Blacklist. So what if there are other beloved characters who have more stories to tell?
After the season 8 finale of The Blacklist, some wondered what might become of the beloved crime drama. Season 9 will air in the fall but is there enough content for a new spinoff? Fans say they would watch a new NBC spinoff if it contained the right pieces.
"Blacklist spinoff with Red, Dembe, and Paula. Every week Paula will find a new method to find people for Red. The fun would be in the hunt. Red might just need information from those people other weeks he might do good deeds (like with Anne's daughter), and other times he might do want Red does," one Redditor wrote.
"I would definitely love this. Add in Brimley and some of Red's other oddball associates and it would be perfect," another said.
Most fans stated they don't need an overly complicated story — just give them the two real stars of the show.
Fans would watch a new spinoff with Red and Dembe
RELATED: 'The Blacklist' Season 8 Finale 'Konets' Semi-Revealed Red's Identity — Here's Why Fans Disagree
Since we don't know if season 9 is the last, it's worth exploring spinoff possibilities. Fans made it clear who the real MVPs of the show are.
"Say next season the show ends…the FBI story is done with. Could the show just go on and be about Red and Dembe doing criminal things? It could literally go anywhere and do anything and not be tied to Katarina or keen or the FBI. Just be about the Reddington criminal organization and the wonderful assortment of characters," another fan wrote.
"We could see how he rose to his criminal glory after taking Raymond Reddington's identity," another suggested.
"I would like to know more about the private relationship between Red and Dembe!" another said.
"Some sort of prequel series 5-10 years before the blacklist started. I'd watch that in a heartbeat," another added.
Others pointed out that they'd watch anything with Spader (and we agree). However The Blacklist ends, we hope those in charge give the fans what they want. NCIS has tried a few different iterations of the mothership and remains successful so we think it's worth another shot.