'The Blacklist' Creator Almost Cast Willie Nelson to Lend Red Money in Season 5
'The Blacklist' creator Jon Bokenkamp once revealed they had Willie Nelson on their dream list of casting options for a scene involving Red asking for money. Instead, they used Clark Middleton for the role because he'd already been great in previous episodes.
Over the last eight years, NBC's The Blacklist has cast a lot of celebrity guest stars for various roles. Though they typically walk on to play a villain against Raymond "Red" Reddington (James Spader), there's the occasional ally as well. Ahead of season 5, series creator Jon Bokenkamp revealed an idea that revolved around Red asking Willie Nelson for money.
Clark Middleton's role as Glen 'Jellybean' Carter was one of Red's biggest antagonists on 'The Blacklist'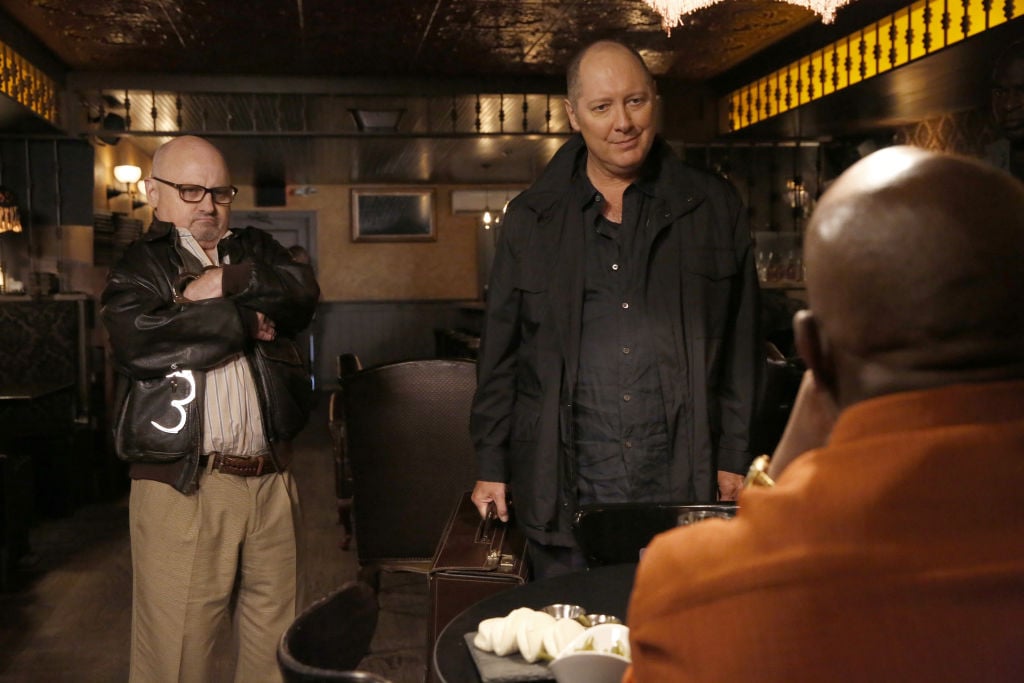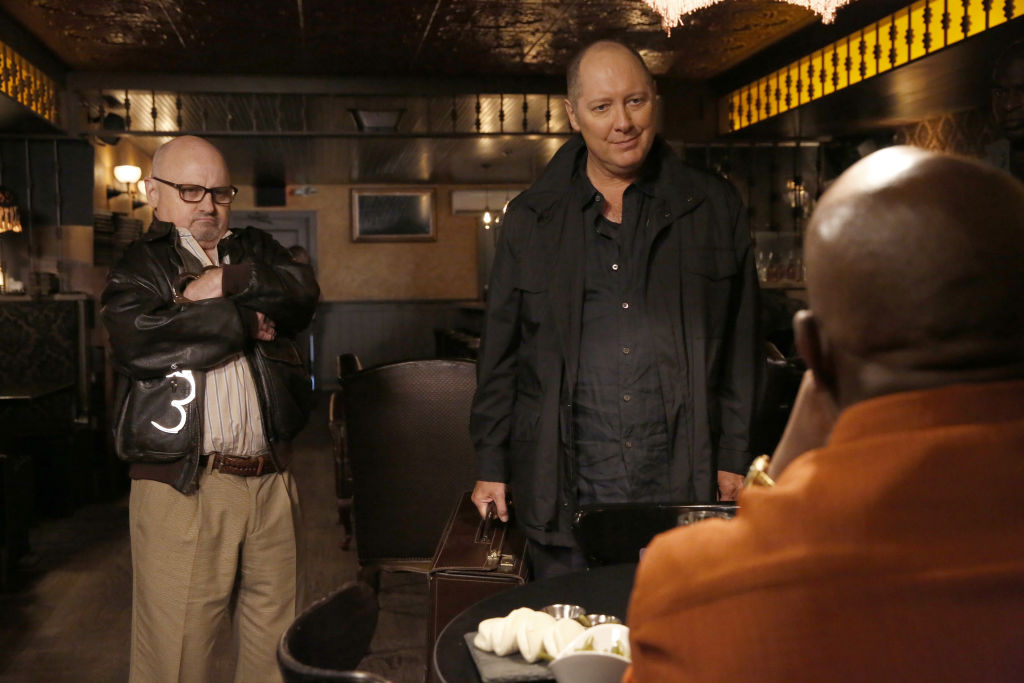 The season 5 episode "Miss Rebecca Thrall" brought in the big guns with beloved character Glen "Jellybean" Carter. The character first appeared in 2014, with 12 more to follow through the seasons. His last visit with Red happened in the 2020 episode "Newton Purcell."
The BMV worker who Red loves to hate and hates to love already provided resources at a moment's notice. Much like Red's other "helper" Brimley (Teddy Coluca), Glen's help often came as comic relief, albeit to Red's chagrin. Fans of the show adored "Jellybean" for his banter and sometimes overly dramatic reactions. Though Glen had appeared in other episodes, this season 5 cameo almost didn't make it. As it turns out, Bokenkamp had other plans.
Jon Bokenkamp wanted Willie Nelson to appear on 'The Blacklist'
In that season 5 episode, Red runs into trouble and in need of funds — 1 million to be exact. His criminal empire is on the brink of eruption and he's out of options. In a pinch, Red turned to someone he loathes to complete the con — Jellybean. Glen enjoys being the one Red asked and he ultimately gives him the money. As Bokenkamp told Entertainment Tonight at the time, that storyline didn't initially include Middleton's character.
"It's a nice balance of a traditional blacklister, which we haven't really had yet this season, and the fun [that] comes through a great con that Red is working with Glen," he said, adding they didn't intend for Glen to appear in the episode. The original idea was for Red to ask a real celebrity for the money. Bokenkamp suggested country legend Willie Nelson among others.
"We realized we had the perfect character on the show already and then the scene took shape in a really great way," Bokenkamp said. "We learned that Glen actually has money and wants nothing more than to be friends with Red. The scene put him in a great position of power, which he usually is not. At the end of the day, it dramatized the situation Red is in this season, where it's not the same old, same old."
In regards to Red's quip saying Glen is "a millionaire still living with his mother," that stemmed from actual conversations with Spader (who is an executive producer), Bokenkamp revealed.
"The more I started thinking about it, the more it made sense. It is a little bit of a dig to the character of Glen. That's how Red feels about him," he said. "They don't get along, but there is an affinity for the other. And at the end of the day, Glen is one of the people in Red's inner circle who didn't abandon him. I think Reddington is deeply grateful for that."
Middleton died in 2020 and the show honored him
As much fun as it was to watch Red and Glen interact, Middleton won't return in future episodes. On Oct. 4, 2020, Middleton died in his Los Angeles home after contracting the West Nile virus. His wife Elissa released a statement at the time via People.
"With heavy hearts, we announce the passing of a life eminently worthy of celebration: Clark Tinsley Middleton, 63 – beloved actor, writer, director, teacher, hero, husband, beacon, friend […] Clark transitioned on October 4th as a result of West Nile Virus, for which there is no known cure. Clark was a beautiful soul who spent a lifetime defying limits and advocating for people with disabilities," she wrote.
Middleton, who was diagnosed with juvenile rheumatoid arthritis at the age of 4, starred in many successful projects, such as The Path with Breaking Bad star Aaron Paul. Bokenkamp and co-showrunner John Eisendrath spoke to TV Line at the time about how they'd planned to handle the death on the show.
"We talked about different versions of it: Do we not say anything? Do we just imagine that Glen's still out there in Red's orbit and we just don't see him and we hide it? We made the choice to acknowledge his death on the show, and that's going to happen fairly soon in the season. It's super sad, and it will be for Red, as well," Bokenkamp said.  
Eisendrath added: "It was incredibly sad and incredibly shocking, and the way we had written him into the show reminded us that there was something so special about him. Hopefully, the way we acknowledge his passing on the show has that same sweet, affectionate story to it."
The Blacklist aired a sort-of tribute episode in which they recruited singer Huey Lewis as Glen's final wish in a fitting farewell for a beloved star. While the idea of Nelson in that season 5 episode would've entertained, we can't imagine anyone taking Jellybean's place.