'The Blacklist' Creator Once Explained the Show's Secret Sauce — James Spader's 'Weird Sense of Humor'
The Blacklist wouldn't be near as divine without the talents of Hollywood icon James Spader. The NBC crime drama spotlighted one of the world's most elusive criminals — Raymond "Red" Reddington — when he voluntarily turns himself in to the FBI. Reddington offers up his blacklist of notorious "bad" guys in exchange for immunity, but it's always on his terms. Spader's unique portrayal is among the reasons the show is moving into its 9th season, and the series creator agrees.
'The Blacklist' star James Spader prefers oddball roles and indie projects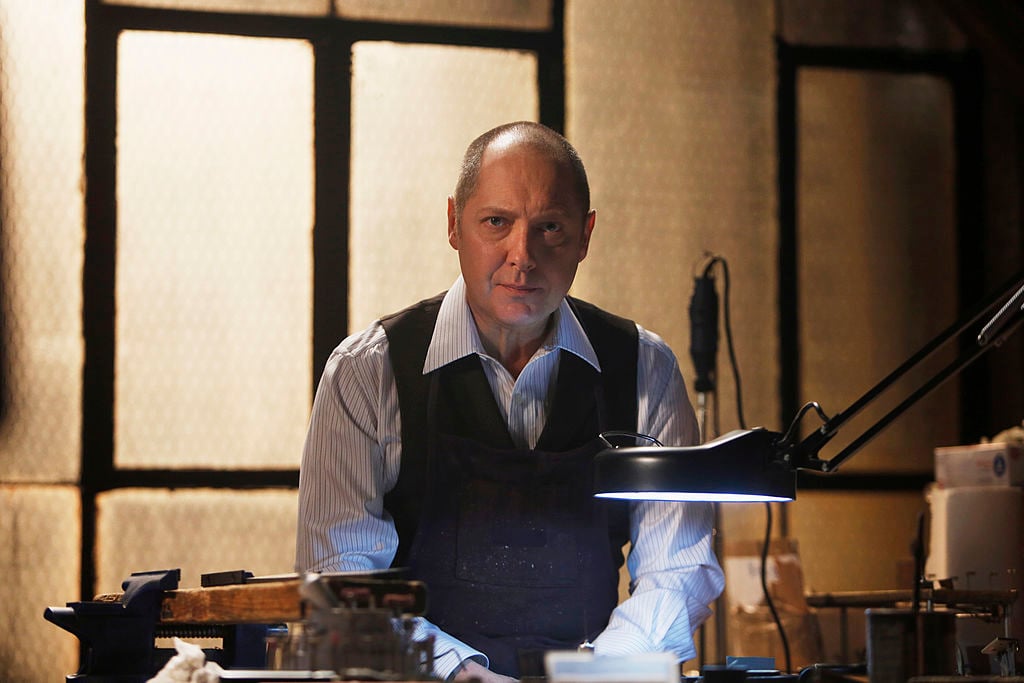 RELATED: 'The Blacklist': Nick's Pizza Was Inspired by Another Popular Show — and It's Not the Only Easter Egg in the Series
Long before the weekly exploits of Reddington and the FBI task force assigned as his keepers, Spader took on a variety of roles. One thing they all have in common is that none of them have anything in common. The icon's typical role can look like a robot intent on taking over the world (Marvel's Avengers: Age of Ultron) or a lawyer whose relationship with his secretary turns erotic (Secretary).
No doubt — Spader is eccentric, dubbed "The Strangest Man on TV" even before his stint as Reddington. The roles he chooses might not look like award-winners on the surface, but it's his delivery that makes every project he signs onto a success.
Before The Blacklist came along, the star began his career as a heartthrob from the 1980s, starring opposite Molly Ringwald in Pretty in Pink. Subsequent films included Mannequin and Less Than Zero). Spader didn't hit his stride until the 1989 independent drama Sex, Lies, and Videotape, in which he played a sexual voyeur. That role paved a new path for the star, which would eventually include the romantic drama White Palace and more.
By 2002, Spader made a move to TV as attorney Alan Shore on The Practice. That became the spinoff of Boston Legal from 2004-2008. He won multiple awards for both and cemented himself as an actor to be reckoned with, capable of transitioning from film to TV. His quirkiness became the trait that series creator Bokenkamp would seek. No one else could play Raymond Reddington, and he agrees.
Spader has a 'weird' sense of humor, according to Jon Bokenkamp
RELATED: With 'The Blacklist' Boss Jon Bokenkamp out Will Season 9 Retcon Previous Revelations to 'Save' the Series?
One of Reddington's more interesting quirks is his ability to thoroughly entertain himself with his own stories and anecdotes, despite the unease around him. As it turns out, the humor Reddington displays might be one and the same with Spader himself.
"Spader has a very weird sense of humor that I never had in mind when we were starting to write the show, and he's great at that, so yes, I'm continually surprised by how dark and bloody and weird it gets," Bokenkamp told Assignment X in 2017. "But I also am completely blown away by the weird sense of humor that we're able to draw out from Spader."
He later added that Spader is "a weird dude and I love him to death. He's fun to write for."
It's clear that Spader is one-of-a-kind which is all the reason why we adore him so.
How Spader channels villainy for 'The Blacklist'
RELATED: 'The Blacklist': Could This Be the Real Reason Raymond Reddington Entered Liz's Life?
Playing a dark character appears to come easy for Spader, but how does he tap into that for The Blacklist?
"I look to the story and I look to the influences or relations in whatever that character's life happens to be. And I also look to see what their everyday life would be like and how that would inform who they are and also try and look at what sort of person can live that sort of life," he told Daily Actor in 2013.
He continued, explaining his process is to work backward when he has to.
"Sometimes you look at somebody and how they behave in a given set of circumstances and it leads you to who they are, and that would be what I mean by working backward. And sometimes you look at sort of who they are and where they come from and it leads you to how best they might behave in those circumstances. And I try and look at both and then say – if they made up with one another, then I think I've got a scene," he said.
Whatever he's doing and however "weird" his humor might be, it's working for him.
The Blacklist returns to NBC in fall 2021.