'The Blacklist' Creator Jon Bokenkamp Previously Commented on 'Rederina' Fan Theory: 'I Can't Deny It All Still Adds Up'
There's no real discussion about The Blacklist without tapping into all the theories about Raymond "Red" Reddington's (James Spader) true identity. Long before series creator Jon Bokenkamp announced his departure from the hit NBC crime drama, he admitted to reading fan theories.
'The Blacklist' is headed into season 9 without creator Jon Bokenkamp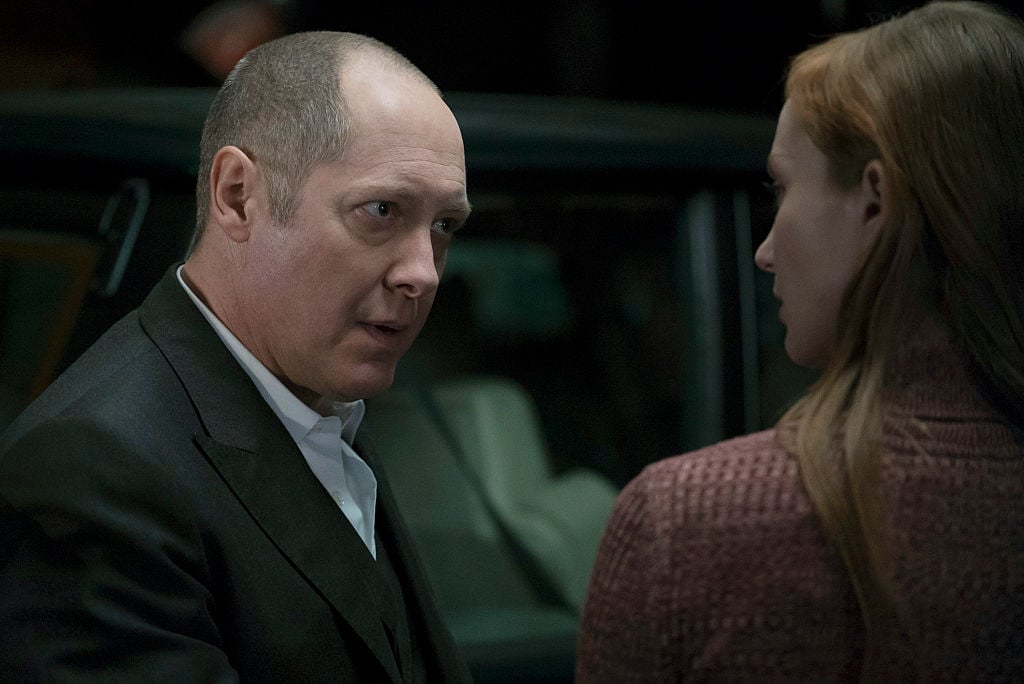 In a little over two months, The Blacklist Season 9 will return to NBC with new episodes — without Bokenkamp. The creator announced his exit from the series a day after the show's co-star Megan Boone announced her farewell.
"Dear Blacklisters: I wanted to write you directly to let you know that I've made the difficult decision to leave The Blacklist. I love this show with all of my heart, and it's been an incredible journey, but after eight years I feel it's time for me to step out of my comfort zone, try something new, and explore a few of the other characters and stories that have been crawling around in my head," Bokenkamp wrote on Twitter.
"While I'm excited about this next chapter, I'd be lying if I didn't admit that I have mixed emotions about my departure. The Blacklist is a family, and saying goodbye is difficult. I already miss my fellow writers, the brilliant cast and our fearless crew, but more than anything I will miss all of you — the fans."
He continued adding a special thanks to the fanbase: "You are the lifeblood of our show, and it's your enthusiasm that leaves me feeling — more than anything — grateful."
Fans have had little time to process all the changes, especially on the heels of a controversial season 8 finale.
Bokenkamp admitted awareness of fandom theories
The season 8 finale "Konets" can be seen as an ode to the mythology Bokenkamp spent eight seasons creating — or trolling, depending on how you see it. In the context of fandom, one of the longest-running theories about Reddington's real identity is that he's actually Katerina Rostova. Some debate the inconsistencies from past episodes don't contribute to that "truth," but others believe there's just as much proof he is Liz's mother.
That said, Bokenkamp revealed in a 2017 interview with Entertianment Weekly he knew of this theory. When asked if there's a possibility that Reddington is Katerina, here's what he said:
"That makes me smile. Look, it is one of the theories that I've obviously heard. There is a big camp that believes the Raymond Reddington imposter theory, that Red is not who he says he is. I mean, I can't deny that all still adds up and is one of the theories that make sense," he said. "It's out there, it's cool, I'd love to have you walk me through the whole thing. But this imposter theory is one that's alive among our fan base."
"He continued, in part: "They're all pieces of this puzzle that is slowly coming together to paint one large picture. But it's a blast seeing it come together, and it's also a lot of fun to read comments and threads and tweets and see the theories, because there's a lot of them, and they're really a blast to read."
What does this mean for 'The Blacklist' season 9?
Now that Bokenkamp confirmed he did, in fact, read fan theories, did he create the season 8 finale with the "Rederina" theory in mind? In the same interview, he re-iterated bigger secrets at play. Even with Bokenkamp out, we hope season 9 explores those secrets without dragging things out for another eight seasons.
"It's really hard after eight years to find new surprises, and I think these two episodes have some of the biggest surprises we've had in eight years," said in another interview with Entertainment Weekly about the final two season 8 episodes, "Nachalo" and "Konets."
Showrunner John Eisendrath will take the lead moving forward but the question remains: how will he address Reddington's identity? We'll have to wait to find out.
The Blacklist Season 9 premieres Thursday, Oct. 21 on NBC.