'The Blacklist' Creator Jon Bokenkamp Wrote This Iconic Scene While Driving Through Nebraska the Night Before Thanksgiving
When The Blacklist first began, series creator Jon Bokenkamp had an idea of where he wanted the story to go but had to nail down the details. Some scenes from the NBC crime drama stand out so much, they've become a part of the foundation for the seasons to follow. Such is the case with one scene Bokenkamp wrote under a tight deadline.
Jon Bokenkamp didn't have TV exsperience before 'The Blacklist'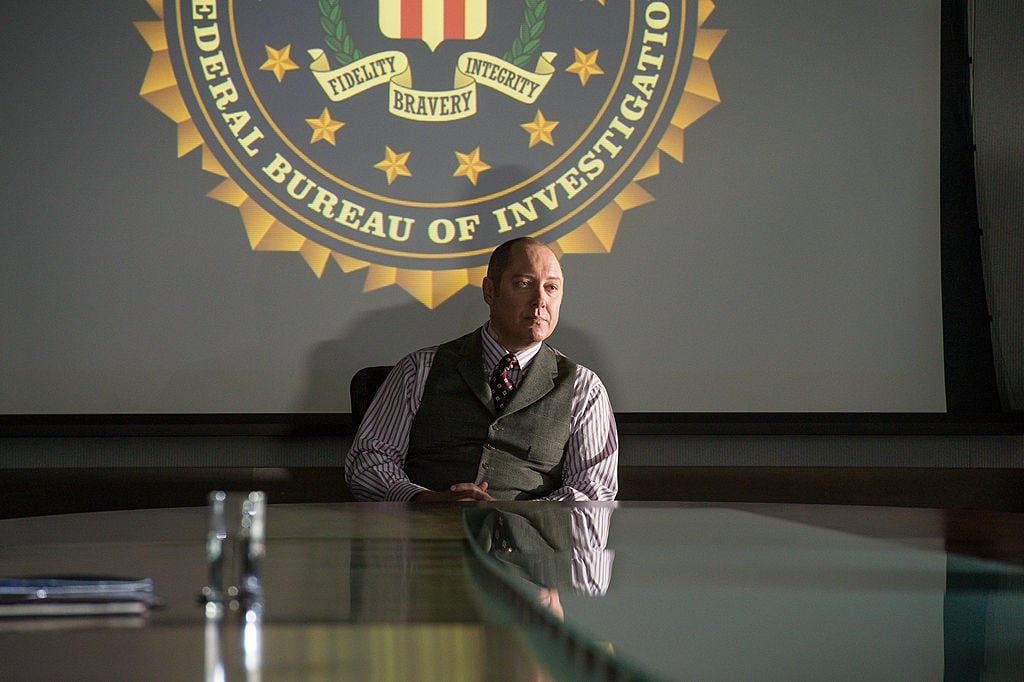 Before The Blacklist, Bokekamp's expertise came via feature-length films such as The Call and Taking Lives. The Nebraska native had just graduated from the University of Southern California when a friend prompted him to enter a scriptwriting competition, which he won.
Fast forward more than a decade and The Blacklist creator has announced his exit. A previous interview with Next TV revealed that it took Bokenkamp a while to adjust to writing for TV.
"I'm used to spending six years to see something go from the page through this whole process and then maybe the screen and maybe someone sees it, to be writing stuff that is on the air and people are talking about within sometimes five days, if we're doing reshoots or something like that," he said. "It's an incredibly fast process."
That sentiment is likely why fans have meticulously combed through every episode of the crime drama to point out inconsistencies. Bokenkamp said in the beginning, he only knew the bigger points. The rest had to be worked out as they went.
"We know big signposts. I know where I see the series ending. I know the story behind Red and I know his connection to Liz," he said. "Within that are a lot of questions. I know what I feel would be the big signposts of the show, but how we're going to get there, I don't know. And there's a lot that I don't know as well. That's part of the fun of the show to me, is how are we going to surprise ourselves? How are we going to arrive at those big moments?"
In terms of where season 8 ended, it's interesting that the creator and showrunner once admitted they didn't have all the answers.
"Some things we've told [the network] may have changed. To be completely frank, we know big pieces of it, but I have no idea how we're going to get there and we're going to have to do it very quickly," he said. "Sometimes the studio may say, 'We noticed a reference to something. What is that? What does this mean?' And sometimes we know, sometimes we don't. It's just a very frenetic dance."
One person that's always known the truth about Red is Bokenkamp's wife as he said "she knows a lot of things about the show."
Bokenkamp on the scene he wrote in the car on a deadline
The magic of TV doesn't always come together so easily. Even with experience, Bokenkamp was busy drafting an important scene as late as the day before it was due.
"I remember writing that in the car — the pilot was due. Thanksgiving, I believe, was the cut-off date," he said. "I remember my wife driving and I had my laptop and I was trying to get this written by Wednesday night before Thanksgiving so I could send it in because that's when it was expected to be in."
He continued: "It was the speech about — 'let's call it the blacklist. I'm going to tell you about the criminals that you don't know about.' That sort of expanded into a, 'I'm going to take charge. I'm going to establish myself as the person in control of this room and of the show and tell you how it's going to be,'" he said.
"And I think that is part of the character. He did it in that episode and he has done it a couple of times since. And I love that, I don't want it to be repetitive but I think it does show up in that first script. We are also writing toward wanting to get a good actor and the best way is an opportunity to do that," he said.
The show's come a long way since then, but Red's (James Spader) speech about the blacklist is one of the most important.
Scripts changed often and James Spader had a big say
Bokenkamp did finish that script and many others to follow. One thing that scene incorporated about Red's blacklist was inspired partly by the mythology but also Spader.
"I think that's something that [Spader is] great at doing. That's why we lean into that," he said in the same interview.
Another reason Red's the character with the longest speeches is likely due to Spader being the star and executive producer.
"I'm obsessive-compulsive," Spader told Rolling Stone in 2014. "I have very, very strong obsessive-compulsive issues. I'm very particular. I rely on a certain routine. It's very hard for me, you know? It makes you very addictive in behavior because routine and ritual become entrenched. But in work, it manifests in obsessive attention to detail, and fixation. It serves my work very well: Things don't slip by. But I'm not very easygoing."
Bokenkamp admitted he didn't know any of that before choosing Spader, adding they learned "very quickly." At the start of the series, the two spoke seven days a week.
"I haven't talked to him today yet," Bokenkamp said at the time, "but last weekend, on his birthday, we were on the phone for two and a half hours, and on Thanksgiving, when I was in Colorado, I was out pacing on the phone for two hours. This stuff keeps him up at night. He can dig his heels in. The conversations can be frustrating."
Spader's reasoning for advocating for his character on the show is simple: "Because I have to perform it," he said.
With Bokenkamp gone, we don't know who Spader talks to every day of the week. What we do know is that thanks to that pilot episode and Spader's insistence on Red's peculiarities, The Blacklist will continue to shine.