'The Blacklist' Creators, Stars Discuss How the Show Will Go On Despite the Pandemic Via Comic-Con
During a Comic-Con panel, 'The Blacklist' stars, producers, and showrunners discuss how the show will move forward despite the pandemic.
This year, Comic-Con is all virtual. It's nothing new for The Blacklist crew who, for the season 7 finale, had animated portions voiced from home. In a panel featuring producers, stars, and visualization supervisors, we learned a little more about the work it took to finish The Blacklist amid the coronavirus (COVID-19) pandemic.
A little background on 'The Blacklist' Season 7 finale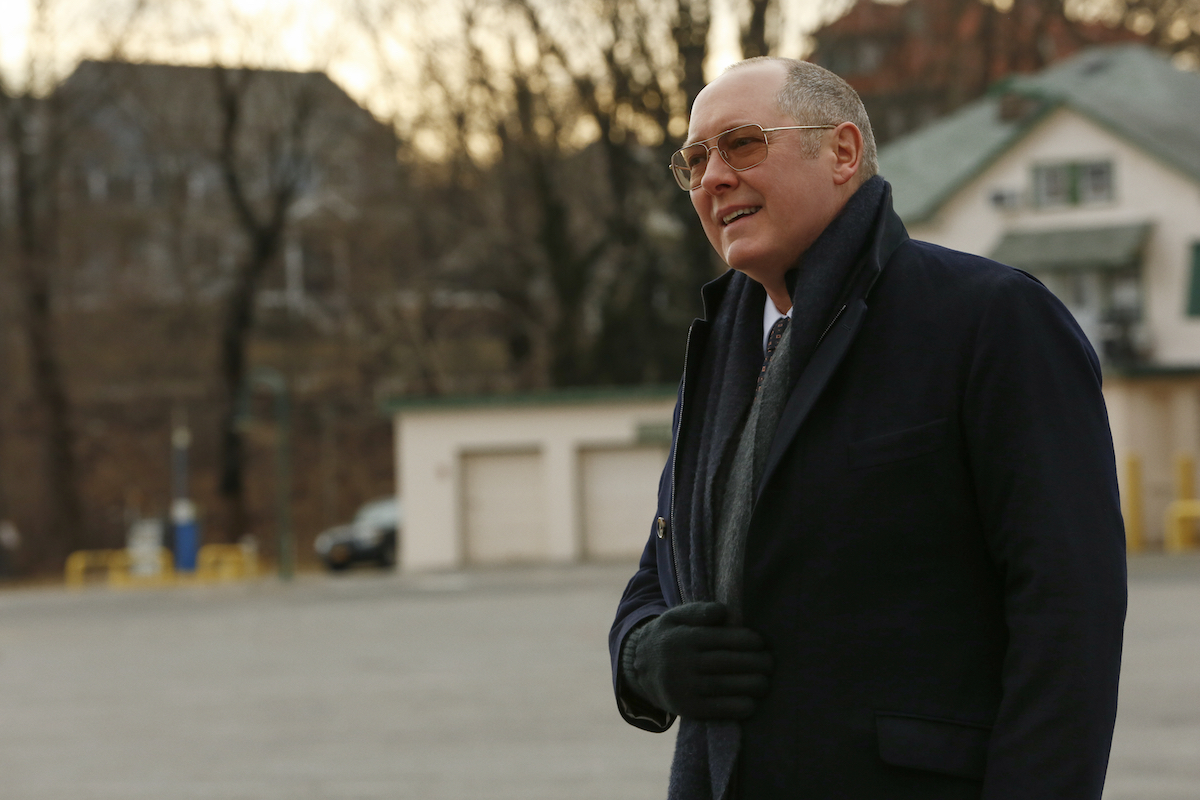 Fans of The Blacklist may not fully understand what it took for producers to pull off a season 7 finale after production suddenly shut down.
"I don't think we were focusing on finishing the episode," series creator, Jon Bokenkamp said. "We were just trying to shut down. That's what I remember. Things got very scary very quickly and we had to pull the plug."
The show films in New York City — the epicenter of high COVID-19 ratings. Bokenkamp said it began to feel "unsafe." It was a while before they started "contemplating finishing the [final] episode."
Producer, John Eisendrath, said the last three episodes are written. They had four days of filming complete when everyone paused creatively.
The team collectively felt the episode prior didn't give fans a satisfying ending as things stood. So, like any hard-working team, they banded together to brainstorm, tossing out multiple scenarios which included a radio murder mystery.
They didn't know how much work 'The Blacklist' episode would take
The ultimately landed on a graphic novel-styled show. Eisendrath joked that he wouldn't never guessed how much work it would all take. However, animating scenes they didn't have complete meant they could rewrite and adjust to suit the episodes in ways they might not have otherwise.
"To be fair, it's a terrible idea," Eisendrath said, adding it was "born out of desperation."
The process included tight time constraints. The visualization supervisors, Adam Coglan and Matt Perrin are experts in their field. Still, they felt the pressure to produce something great. They had just 5 weeks.
They added that something of this nature typically takes months, not weeks. In total Coglan, Perrin, and crew had to research the show and create 14 animated main characters from scratch.
The Blacklist finale might not be everything viewers oped for, but considering all that it took to finish, it's quite impressive it came together. Two of the show's stars liked moving their roles from the streets of NYC to a closet in their homes.
Diego Klattenhoff and Harry Lennix on 'The Blacklist'
The Blacklist star Diego Klattenhoff (who plays FBI Agent Donald Ressler), said he had a "sense" something was coming before the virus took over.
"You could feel it in the air," he said. Klattenhoff left the set on a Wednesday and by Friday everything shut down. He thought animating the show was "genius."
Harry Lennix (who plays FBI leader, Harold Cooper) had a different experience as he hadn't been on the set in the days prior to the shutdown. Instead, he was in New Orleans for Mardi Gras.
"People were congregating," he said. "No one knew the rules." He noted that by that time, other productions had already shut down and the "trickle" effect was "inevitable."
Then, Lennix said, star of The Blacklist, James Spader (who plays Raymond "Red" Reddington") called to reiterate the news. Lennix, who isn't in as many episodes like the rest of the cast, has experience doing voice work in films like Justice League.
Animators hadn't previously met but managed to figure it all out. They laid out the audio first, then "dropped animation in," while simultaneously creating character models from scratch.
They'd send the scenes to the actors and fit the audio to match.
"It wasn't hard at all," Klattenhoff said. "Piece of cake."
What to expect for season 8 of 'The Blacklist', according to producers
As for what's ahead, Bokenkamp promised that things will "unravel" quickly at a "heightened place." They will use the previous three episodes that weren't yet filmed.
"It will pick up immediately," Bokenkamp added. "With urgency. It's unlike anything we've ever done."
Answers — and consequences — regarding Liz's (Megan Boone) new alliance to Katarina (Laila Robins) will happen within the first two episodes of season 8. But, as for those rumors about Lennix reprising his role in Justice League, he couldn't confirm or deny.
"If there's fan demand, I'm all in," he said. "But [Diego] should be the next Captain America."