'The Blacklist': Dembe Was Originally Supposed to Appear in Only One Episode
It would be hard to imagine The Blacklist without Raymond Reddington's right-hand man, Dembe Zuma. Hisham Tawfiq joined the cast of The Blacklist as Dembe for season 1. Now, The Blacklist Season 9 is airing on NBC, and Dembe is still an important character on the show. However, the original plan was not for Tawfiq to stay on the show for multiple seasons.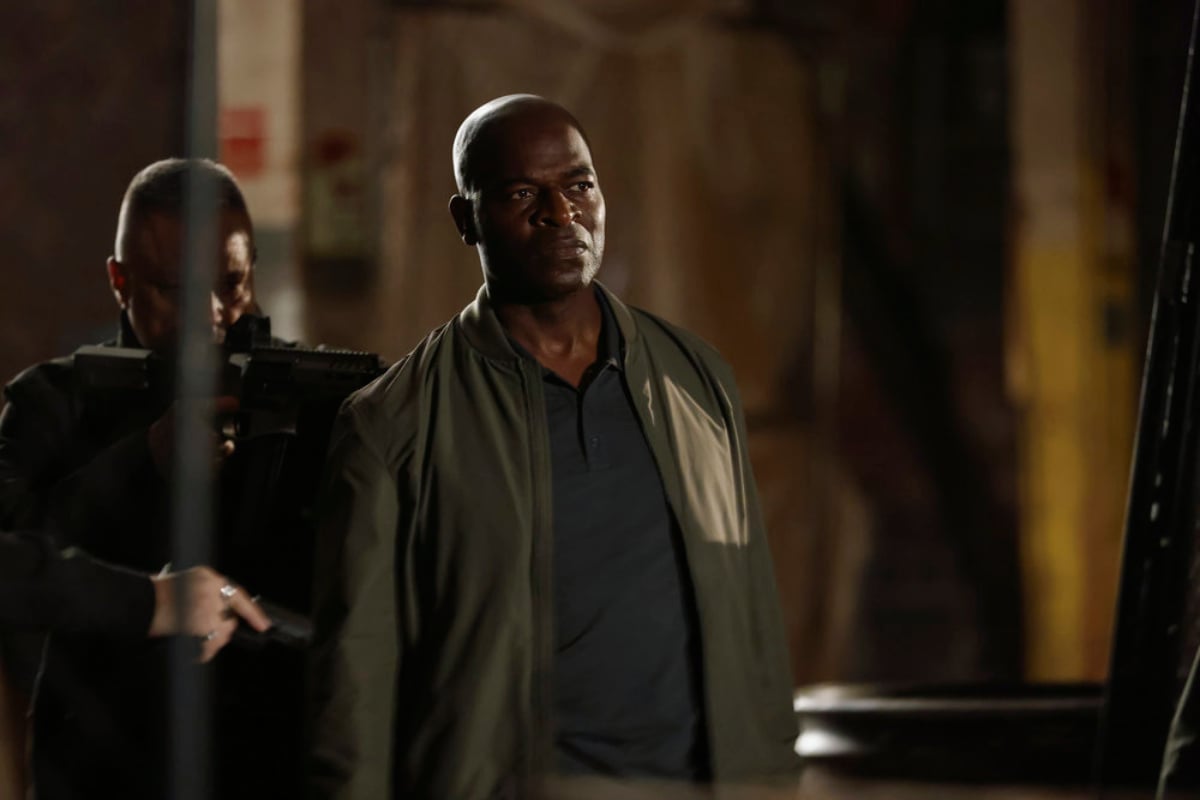 Hisham Tawfiq plays Dembe on 'The Blacklist'
The Blacklist Season 1 introduced Dembe to the world. Tawfiq's character is brought on as Reddington's driver and security detail. Dembe is a man of few words and a former freedom fighter from South Sudan. He is extremely loyal to Reddington, who rescued him from the world of human trafficking when he was a child.
Dembe was able to get a college education and become fluent in multiple languages. Although he is very loyal to Reddington, Dembe isn't afraid to call him out. In The Blacklist Season 9, Dembe joins the FBI following Liz Keen's death. He suffers third-degree burns in the first episode of season 9.
'The Blacklist' didn't plan on Dembe being a regular character
Tawfiq gained quite a bit of life experience before his acting career really took off. He served as a U.S. Marine and was deployed during Operation Desert Storm. Tawfiq also worked as a corrections officer and served as a firefighter for 20 years.
Tawfiq's introduction to the performing arts is an interesting story. "I went to high school, played football, had dreams of going to the NFL, had too many injuries. As a dare I took an African dance class," he told PIX11 News. "I fell in love with dance. I fell in love with theater. So I traveled around with a dance company, and then that transitioned into theater."
Eventually, Tawfiq landed roles on Law and Order and later The Blacklist. Interestingly, The Blacklist did not originally intend for Dembe to be a regular character on the show. "I came on to do one episode. They asked me to stay for two episodes and that went to six months to a full year," Tawfiq said. "And 8 or going on 9 years late I'm still here so it's truly a blessing."
Dembe became a fan favorite character
If Dembe had only been limited to one episode, fans would have missed out on the development of an amazing character. In fact, besides James Spader's Reddington, it seems like Tawfiq's Dembe is many fans' favorite character.
"Dembe, without a doubt is the best character after our Red, IMO. And as a major plus, he holds the keys to unlock much information," a fan commented on Reddit. The discussion thread also featured a poll where users could vote on their favorite characters from The Blacklist from a list of six characters, not including Reddington. Dembe won the poll in a landslide.