'The Blacklist': Fans Have a Hilarious Guess About Red's True Identity
The season 8 finale of The Blacklist came and went with little more than another cliffhanger tease that sent fans into a tailspin. Showrunners previously promised answers in "Nachalos" and "Konets," but didn't exactly deliver. Fans have all but given up on what writers will or won't answer, taking it upon themselves to get to the bottom of Raymond "Red" Reddington's (James Spader) true identity.
[Spoilers from The Blacklist Season 8 finale "Konets" below]
Could this be Raymond Reddington's new motive in season 9 of 'The Blacklist'?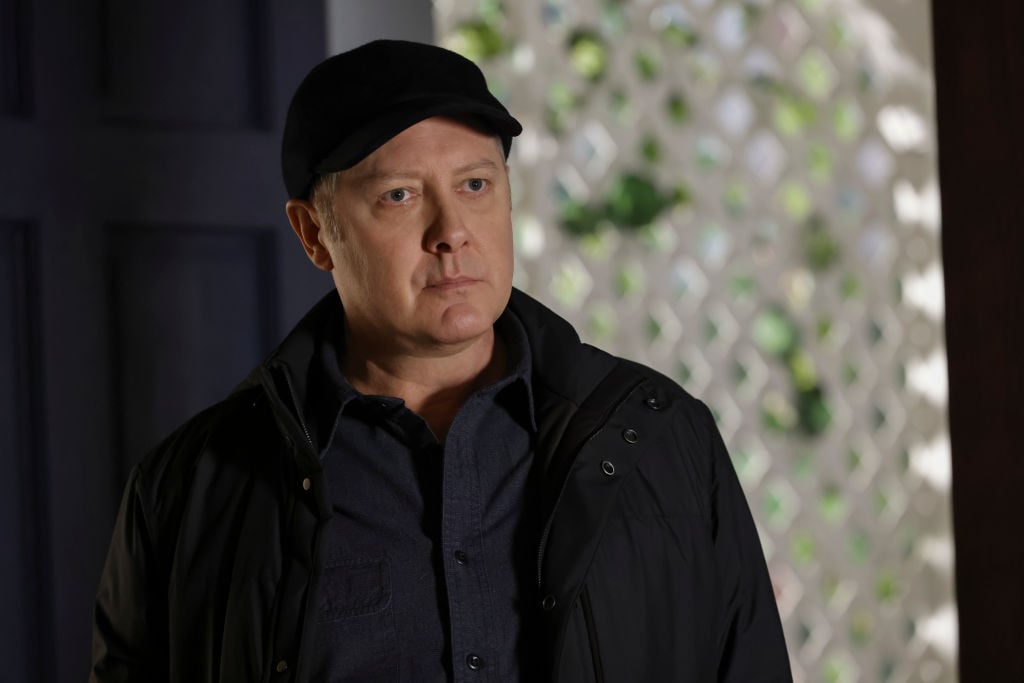 RELATED: 'The Blacklist' Stole Content From Previous Episodes Due to Shrinking Budget
Now that fans know the show killed off former FBI agent Elizabeth Keen (Megan Boone), it's time to get down to the nitty-gritty of what may come in season 9. As viewers know, the NBC series is based on Red coming into Liz's life to protect her from blacklisters. The back story, although more complicated, comes down to one question: who is Red?
Liz didn't get a clear answer in the finale — at least not through words. She also didn't get to know what was in the letter Red promised before her death. And, while some fans think she's not really dead (echoing her season 3 fake-out), star Boone publicly stated her goodbye with no plans to return at this point. The news had been in the works since January 2021.
With the question no longer ties to Liz's need to know Red's identity, some think Red's motivation will change — to Liz's daughter Agnes.
"It would be interesting to watch the dynamic of Red/Agnes. If they don't just throw Agnes' character, this might be a reason I will watch s.9, because it would mean that not the whole mythology is just thrown away. If they don't make TBL a completely different show, I can't think of any other reason for Red to continue his work except for Agnes," one fan posted on Reddit.
"I can't think of any other reason for Red to continue his work except for Agnes," another said.
"If they want to drag out the 8 year-long 'Red does everything he does to protect a Keen', then he will now turn all his efforts to protecting Agnes," another said.
The majority of fans believe without Agnes, Red may not have anything to fight for moving forward.
Here's who Raymond Reddington could be, according to 'Blacklist' fans
RELATED: 'The Blacklist' Fans Want a Character Arc Redemption for This Task Force Member — and It's Not Liz Keen
With theories about his true identity circulating from season 1, there is one obvious option about Red's identity as it's been discussed in-depth for eight years on sub-Reddit forums. The theory is that of "Rederina." This theory suggests that he is, in fact, Liz's mother Katarina who took on her deceased partner Raymond Reddington's identity to stay hidden and to keep Liz safe.
The Rederina prospect remains the most likely — especially since "Nachalos" and "Konets" hinted mercilessly at this reveal without stating as much. In Liz's final moments after getting shot, her mental montage seems to connect the same dots. However, writers have pulled one over on viewers many times before so we can't take it at face value.
One Reddit thread managed to reference the ongoing conversations about the long wait to get any form of answers. "The Blacklist Season 23: Still Waiting to Find Out Reddington's Identity," the meme says.
There is another option, but it depends entirely on the extent Blacklister fandom goes. In a thread captioned "The crossover we all deserve at this point," a fan posted a photo of Liz asking, "who are you?" However, instead of Red, it's Spader's role as Robert California from The Office. "You don't even know my real name," he says. "I'm the [bleep] Lizard King!"
"I'm pretty sure Robert California was one of Reddington's fake id's in some sort of mega prequel crossover scenario," one fan commented.
"Robert California was using Dunder Mifflin as a front for his secret world business lmao," another said.
How does Red's true identity explain his current illness?
RELATED: 'The Blacklist': Will Season 9 Be the Last? Here's What We Know
All jokes aside, a lot of theories have come along in eight years, specifically about Red's true identity. If you throw away what writers suggested in the previous two episodes, plenty of people believed Red could've been the real Reddington's brother, Liz's real father, the real Reddington, and many other plausible and outlandish ideas.
With the varying ideas about the finale, it's worth re-watching the series as a whole — specifically in the episodes about younger Katarina (not the imposter) and Dom, her father. Those pieces might fill in the Blacklist puzzle. We now know Red is dying, but he hasn't stated the cause.
Looking at what we now know to be Liz's true family could very well give the answers we've been searching for all along. That said, many believe the series will end with Red's death. Considering Liz's fate, there might not be anything more fitting.