'The Blacklist' Fans Argue Over Which Character Is Worse, Red or Liz
Fans of 'The Blacklist' disagree over which main character is worse; Red or Liz. They reference their past actions throughout the course of the show to justify their arguments for each character.
The Blacklist stars James Spader as Raymond "Red" Reddington and Megan Boone as Liz Keen, and the two characters are deeply complicated. Red was on the FBI's Ten Most Wanted List for decades, and Liz's family history has spelled a lot of trouble for the young FBI agent. Fans of the show have often disagreed over the morals of these two characters, and even in season 9, they aren't sure which one is worse.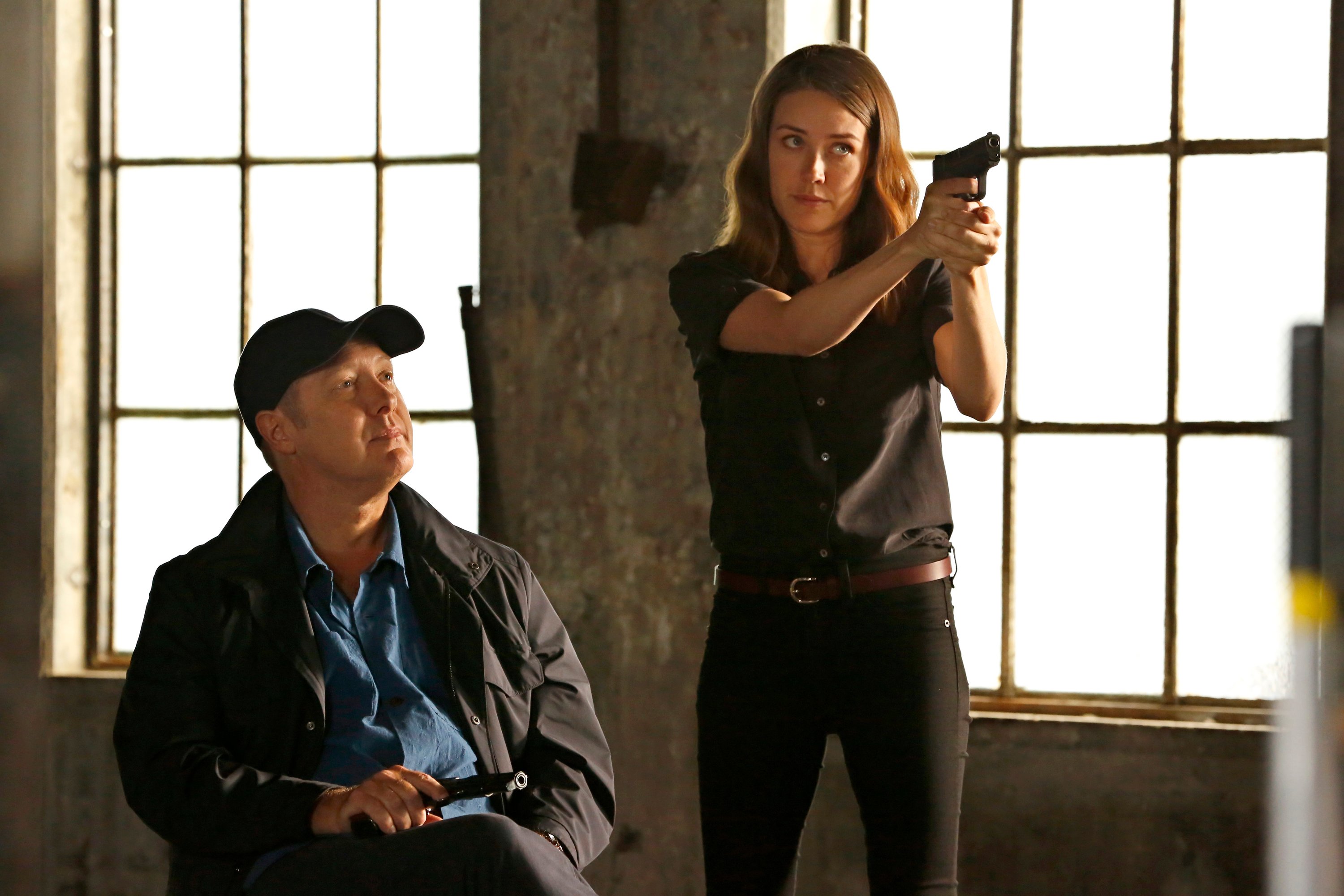 Red and Liz had a complicated relationship in 'The Blacklist'
In The Blacklist Season 1, Red surrendered himself to the FBI and requested to work with rookie profiler Liz Keen exclusively. Red had a list of dangerous criminals who the FBI was not even aware of, and he agreed to work with them to catch them as long as he was granted immunity. From then on, Red and Liz worked together on an FBI task force to track down these "Blacklisters."
Throughout the series, the mystery regarding Red's relation to Liz is a central focal point. Fans once believed that he was her father, but the show revealed that theory to be false. Even in season 9, fans do not know why Red was so drawn to Liz.
Unfortunately, in The Blacklist Season 8, Liz died in Red's arms. He wanted her to kill him to cement herself as a ruthless adversary in the criminal world, but she couldn't. Just as she was about to lower her gun, Vandyke shot and killed Liz.
Fans of 'The Blacklist' disagree over which character they hate more; Red or Liz
In a Reddit thread, The Blacklist fans argued over whether or not Red or Liz is the worst character. And mostly, it all came down to who murdered who.
The Reddit user who ignited the debate posted, "For anyone who supported Liz in season 8 … Just a reminder … She killed a woman Red was in love with after he agreed to her demands. She pushed her into a coffee table crack her skull. And then didn't kill Red as she'd wanted, and he asked. Not calling the cops to help her. She killed an innocent woman because she loved a guy she felt wasn't right."
Many people agreed with their comment. Another Reddit user said, "Elizabeth sucks! From the very beginning. She is so self-righteous. And her sense of entitlement is so overwhelming. 'I deserve to know you're secrets.' But she kept her secrets from everybody! And she told everybody's business to everybody."
However, some fans arose to the occasion to defend Liz. One Reddit user wrote, "Red enters her life to 'protect her.' Episode one, Liz almost died to a team that Reddington hires. Then she has a husband who was put into her life by Reddington. He wasn't supposed to marry her, but she [was] only on his radar because of Reddington."
Another Reddit user said, "Red gaslit her for 8 seasons, destroyed her life, blackmailed her into killing him to finally find out this secret and then get killed. Then as she is dying, Red leaves because reasons."
The debate over whether or not Red or Liz is the worst character in The Blacklist goes on for a while. Everyone has their own opinion and own interpretation of the show, after all.
Did Liz's death hurt the show's ratings?
Liz's death and its impact on Red in The Blacklist was a significant turning point in the show. And, unfortunately for some fans, these important events convinced them to stop watching the series. But not enough people quit the show to hurt The Blacklist's audience numbers.
According to Cinema Blend, ratings for The Blacklist Season 9 are steady after killing off one of the show's main stars in season 8. The premiere was watched by 3.1 million people and held a rating of 0.39 in Live+Same day numbers. And while viewership has dropped a bit over the weeks as the season 9 episodes rollout, their numbers remain steady.
The Blacklist Season 9 airs Thursdays at 8 p.m. ET on NBC.