'The Blacklist' Fans Fuming About Plot Hole 'Goof' but Writers Had a Heartbreaking Reason For Doing It
Leave it to super sleuth fans to recount every last detail from NBC's The Blacklist. Seriously — nothing gets by the dedicated viewers. The hit crime series holds high ratings seven seasons in, but writers have missed a few key points. One of which was written out for a devastating reason.
Elizabeth and Tom Keen began 'The Blacklist' as a picture-perfect couple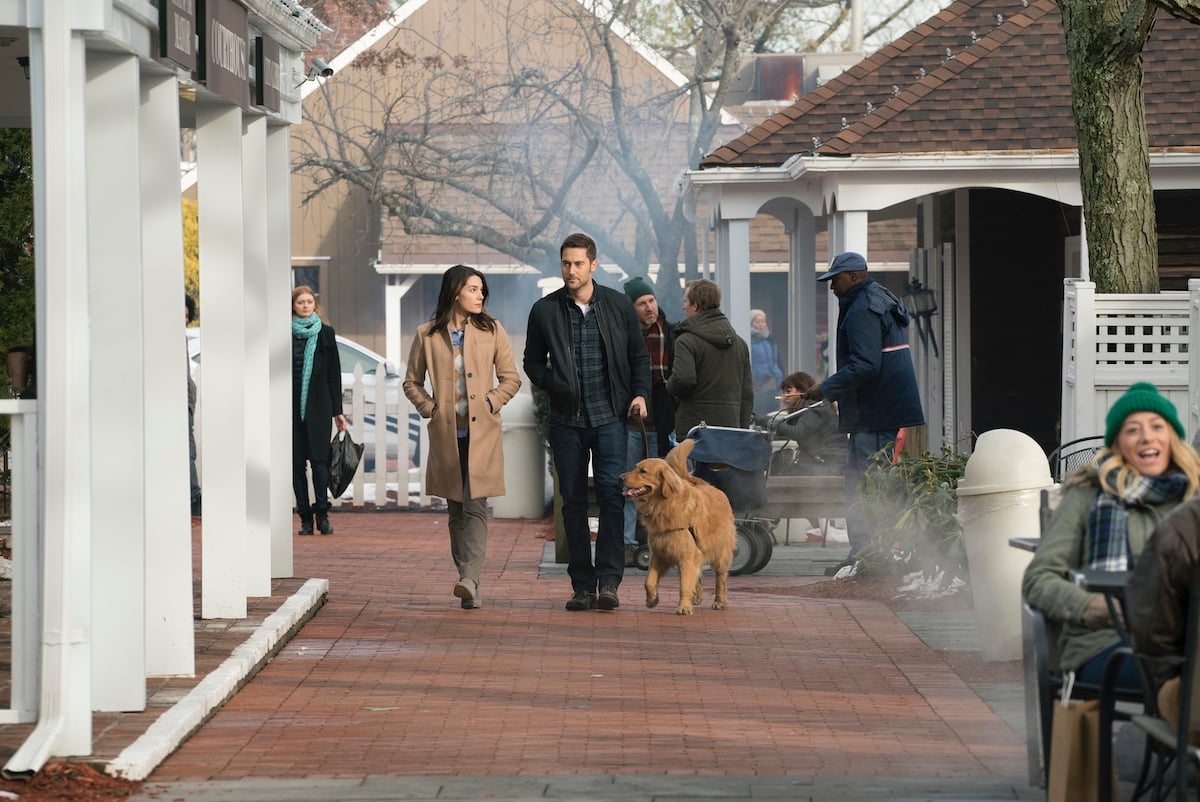 The 2013 pilot episode of The Blacklist set up a perfect couple on the cusp of adopting a baby. Tom and Elizabeth Keen (Ryan Eggold and Megan Boone), get a late start to their workdays after the alarm fails to go off.
However, in typical montage-mode, both get out the door for their respective jobs as a supposed school teacher (Eggold) and an FBI profiler on her first day after graduating from Quantico (Boone).
On the outside, Tom and Liz have it all. A storybook romance. Great jobs they adore. And they're about to become parents for the first time. Of course, all of this is a set-up to reveal that their lives are a lie.
Tom is a skilled assassin and Liz meets her match with the FBI's Most Wanted criminal, Raymond "Red" Reddington (James Spader). The first episode to set up the rest of the series. This is exactly why fans are confused about an important part of The Blacklist that all but disappeared.
Fans noticed this missing detail from the series
That image of the Keens in the pilot of The Blacklist also included something important: a dog. Seven seasons later, the mere mention of Tom and Liz's dog may be a distant memory. However, fans never forget a detail as important as this.
"What happened to Elizabeth Keen's dog? Her and tom had a pup in s1 but it disappeared a few episodes," one Reddit user asked.
The answers are varied with references to the fact that Liz has had three dogs in total. She and Tom had one in the pilot, then Liz had a different dog in the season 3 premiere. Later, Liz had a different dog named Kate that died in the woods.
"She definitely had a different dog in season 1 versus season 2. I thought season 1 they had a lab or other mid-size dog, then suddenly she had a lapdog when she was living in the motel," one user commented.
"Last time I saw it was when Tom said he was going for a walk with it and ran off near the end of season one," another added.
In a separate Reddit thread questioning the show's "disappearing dog," one fan said FBI Agent Donald Ressler (Diego Klattenhoff) mentioned Liz's dog in the episode about her birthday.
That said, creator Jon Bokenkamp addressed the goof with the Wall Street Journal and the reason for the sudden disappearance is heartbreaking.
"The original Hudson from the pilot died. His replacement was surprisingly small. We see him from time to time."
That explains why the original dog suddenly disappeared. It doesn't cover why they chose a replacement that looked nothing like the original or why it was never mentioned again. Fans think writers can do better and hopefully, season 8 proves as much.
One 'Blacklist' star has a famous rescue
While Liz and Tom's dog(s) are a sore subject, co-star Amir Arison (who plays FBI Agent, Aram Mojtabai), resolved to adopt a rescue in real life.
"I've always wanted one," Arison told Bonobos. "Growing up, my mom and I voted yes, and my dad and my sister voted no. So eventually my mom just got one on her own after we had moved out, and now my dad loves her."
Arison said his schedule didn't allow for a dog until The Blacklist came around.
"Suddenly you get an audition, or you've got to go somewhere, and you drive across town and you come back and you've got to walk the dog three times. And I just couldn't figure out how to do it," he said.
The actor said he and his girlfriend stumbled onto the same rescue dog independently. They named their rescue Reina and she's made a few visits to the set of The Blacklist likely tickling the infinite animal lover, Red (Spader). It doesn't make up for Liz and Tom's missing dog but it's a start.