'The Blacklist' Fans Have Major Opinions About This Star's Latest Instagram Post
With just under two months until The Blacklist Season 8 premieres on NBC, stars of the show have taken to social media to stay connected to fans. Though a few cast members stay off the web (we're talking to you, James Spader), the others help quarantine time pass a little faster. That said, one of The Blacklist's FBI task force members wants feedback from viewers over a *very* important topic.
Nothing gets by fans of 'The Blacklist'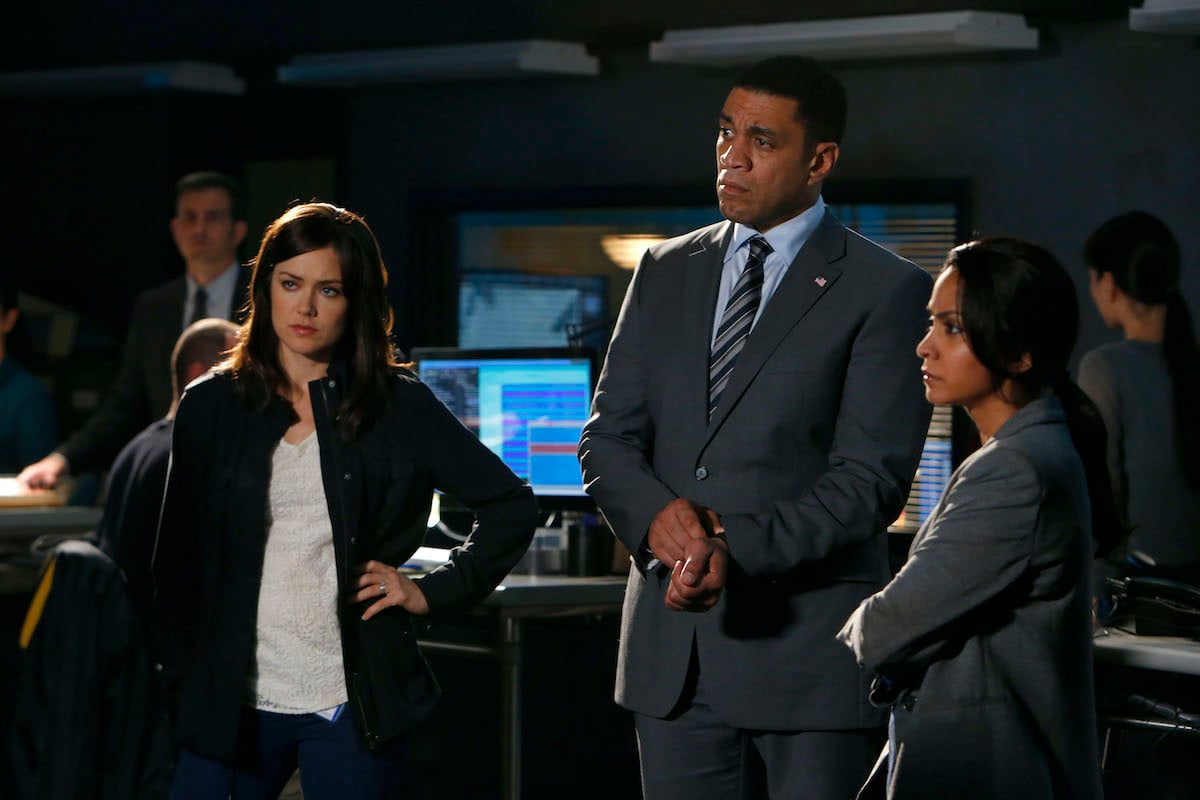 Search the internet for anything related to The Blacklist and you'll likely fall into a deep dive of thesis-sized arguments about who Elizabeth Keen's (Megan Boone) real father is, who Raymond Reddington (Spader) will turn out to be, and why Aram Mojtabai (Amir Arison) will forever be a fan favorite.
Dozens of Reddit threads allow fans to argue why writers continue bringing characters back from the dead (Liz, Mr. Kaplan, and many more), and why Tom Keen (Ryan Eggold) may never return.
Theories and guesstimates circulate about where season 8 will take Red and Liz now that Liz's alleged mother Katarina Rostova (Laila Robins) entered, as well as how Dom's storyline will wrap now that actor Brian Dennehy has died.
Whatever happens next, one main character wants to give the viewers what they want, and it's kind of a big decision.
This 'Blacklist' star is giving the people a voice about this important topic
Considering the many fan complaints about Liz's hair in season 1 of The Blacklist (it was a wig), followed by even more opinions when the character dyed her hair blonde when on the run, Boone isn't taking any chances.
For season 8 of the hit drama series, Boone posted to Instagram asking for fans to weigh in.
"How many inches do we lop off for season eight? People's choice:" she captioned a photo of her hair.
Though it may not seem like a pressing matter, plenty of people weighed in, including Arison, who said, "Can this be a scene like in V for Vendetta?!"
Others had very firm thoughts.
"NONE. ABSOLUTELY NONE. DO US ALL A FAVOR AND HAVE LIZ WITH LONG HAIR!!!!" one fan said.
"NONE LONG HAIR LIZ IN SEASON 8," another added,
The majority of people who chimed in said some version of "none," "nothing," or "don't cut it." But, one bold viewer commented the thing that many fans are thinking.
"The true answer lies within this question…does Ressler like shorter or longer hair better? @diegoklattenhoff" they said.
Well played, viewers. Well. Played.
What to expect for 'The Blacklist' Season 8
Only a few key details have been given about season 8, aside from its Nov. 13 premiere date. Thanks to the coronavirus (COVID-19) pandemic, production was delayed by a couple of months.
However, executive producers spoke at [email protected] 2020 this summer explaining that season 8 will pick up using the unused episodes from season 7.
"It will pick up immediately," Jon Bokenkamp added. "With urgency. It's unlike anything we've ever done."
Likewise, star Diego Klattenhoff added the developing romance between Liz and his character Agent Donald Ressler is "inevitable."
"I think we've gone through so much together over the years that obviously I mean who wouldn't trust me? So, if she comes to me and reveals her secrets," he said.
The entire main cast will return, with the addition of newcomer Laura Sohn who plays Agent Alina Park.
That said, season 8 has a lot of questions to answer. But, with all the flack Boone received for that season 1 wig, we just hope her hair isn't the only thing The Blacklist leaves us to talk about.