'The Blacklist' Finale 'Konets' Killed off Reddington's Muse — Will Season 9 Replace Her?
'The Blacklist' Season 8 finale aired, killing off Megan Boone's character Liz Keen. There's no muse left for Red to continue on. Will the show replace her or change the dynamic completely?
By now, fans of The Blacklist know that star Megan Boone announced her departure from the NBC series. In the season 8 finale "Konets," Boone's character Elizabeth Keen is seen for the last time. Fans around the globe are rallying for redemption — not only for Liz but for the show's storyline as it moves toward another season. Will Liz be replaced or is the exit a new revenge motive for Raymond "Red" Reddington (James Spader)?
Megan Boone's exit from 'The Blacklist' shocked fans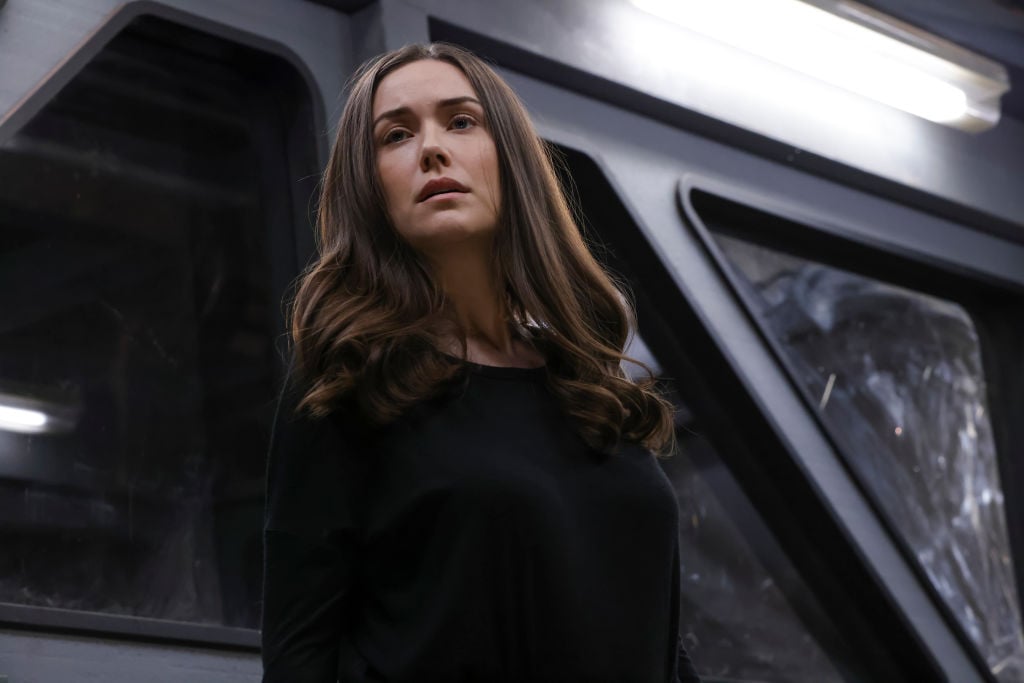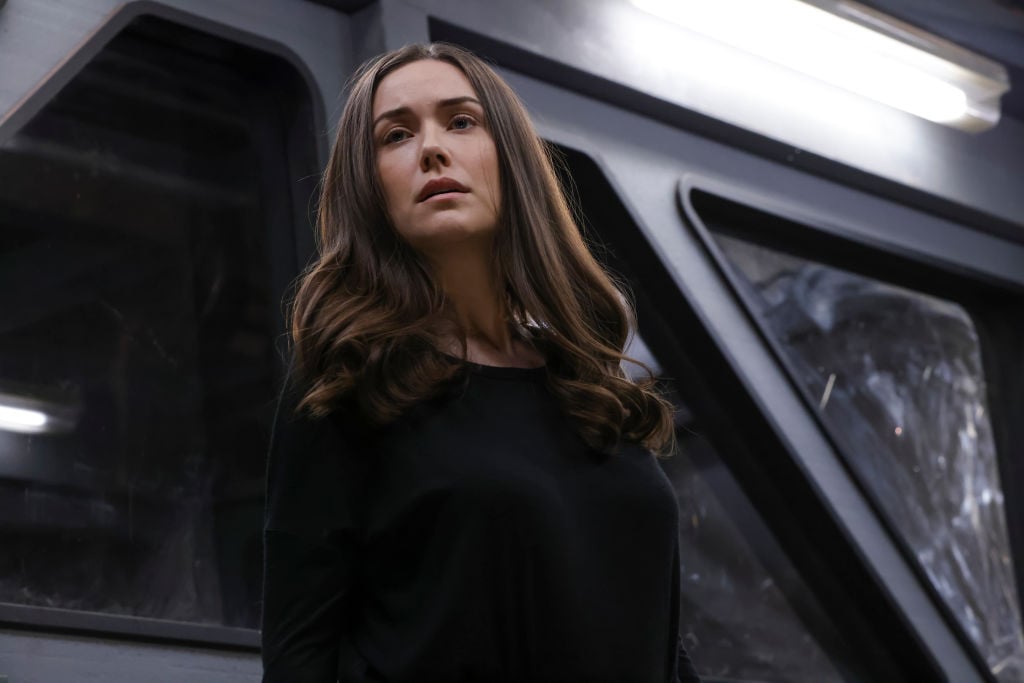 As the leading lady next to leading man Spader, Boone's place on The Blacklist was an important one. Not only did the entirety of the story revolve around Red coming into her life to protect her from "the truth" of who he is and who is after him because of it, but it also revolved around the relational dynamic between the two. Everything else that happened over the last eight seasons is nothing but an aside to the story as a whole.
So, when Boone announced her exit, fans were rightfully upset at the notion. However, she missed out on eight episodes in season 8, which some felt was curious timing. Regardless, is there even a story to tell without Red's muse?
"This experience, for me, has been an entire life inside of my own life. These eight years playing Liz Keen have helped me better define the world and myself, as she set out to do the same. Liz sought incorruptible familial bonds and collided with powerful forces to reveal the boundaries where a cruel, indifferent world ended and she began," Boone wrote on Instagram.
She went on to thank her "fellow cast members present and past, our incredible crew who carried every single day for all involved, and those of you we entertained."
She continued: "There have been such an astounding abundance of you over my 150+ episodes that, ironically, I could not list you all here, but… What a list. What a dream. Thank you all."
Fans weighed in throughout the comments section
Boone posted the photo before the West coast aired the finale, which upset some. Others just focused on the character's end.
"Sad you're leaving. You did a wonderful job. What is the blacklist without red and Liz. I guess we'll see in the final season," one said.
"Honestly the show will probably end for me tonight. The whole dynamic and excitement was the relationship between Liz and Red. With that ending, there is no show. Thank you for the past 8 years. It's been one hell of a ride," another said.
"I have no idea why they did this and it's not my business but how cruel that ending was," another fan stated.
"They really killed liz… i hate it here. i'm sorry they ruined your character megan. i'm not watching season 9," another added.
Will 'The Blacklist' replace Boone for Spader to play off of?
The renewal for season 9 came in January 2021 — with inside knowledge of Boone's departure — allowing writers ample time to craft Liz's ending. Details about next season are few and far between at this point as filming hasn't begun and the official premiere date hasn't been announced.
However, we assume the remainder of the main cast will return alongside Spader. That includes Diego Klattenhoff, Amir Arison, Laura Sohn, Harry Lennix, and Hisham Tawfiq. It's worth noting that creators have a few possibilities if they're looking to replace Boone.
They could move FBI agent Alina Park (Sohn) to the forefront, bring back Samar Navabi (Mozhan Marnò), revive Mr. Kaplan (Susan Blommaert), or make Priya Laghari (Rana Roy) a more prominent character. Or, if writers want to spin things back to Liz's daughter Agnes, Susan "Scottie" Hargrave (Famke Janssen) could become a fly in Red's chardonnay.
That said, there are possibilities to keep the show alive. Fans have a few ideas of their own on how to recreate season 9 without Boone.
"Honestly, if the show really is being carried by Netflix paying them tons of money to keep going, then shifting it to more of a procedural show probably makes sense anyways. Just a task force + red procedural is the kind of thing Netflix can run for like 5 seasons," a fan wrote on Reddit.
"Damn that has potential to become amazing and simple. No huge arc, just red and the task force taking down interesting criminals, maybe a few 2 or 3 part episodes taking down a huge criminal," another said.
"I'd like a procedural show where each episode has some connection to an overarching seasonal plot that you don't discover until the season finale. Like seemingly completely different cases that are tied together in the end. It'll be easy to do 10 episode seasons with a handful of blacklisters that Red uses for his own unknown means," another suggested.
Some hope Boone will make a surprise return
There's no shortage of possibilities for season 9. While many think the show should be totally revamped, others have another idea: that Liz isn't actually dead. The theory stems from Boone's season 3 fakeout when she left the show for a few episodes to give birth to her child in real life. On the show, Liz faked her death to keep Red from baby Agnes. The same could hold true now if Liz and Agnes are to remain safe for the remainder of the series.
"The foundation of the show was the relationship between Red and Liz and this kills all of it. As much as Liz drives me crazy, I can't imagine the show without her," a fan wrote on the same Reddit thread.
Some opted toward the possibility of Liz going into hiding with Agnes .
"I'm willing to bet money on this. I think that's why they introduced the whole burn notice situation. They probably knew this was happening for a long time and wanted a smooth transition in Boone's departure," a fan noted.
"As for killing her? I vote they won't, simply because Agnes without Liz is of no value to the show. And NBC in no way has the stones enough to kill a kid. I suspect this is what will happen: Red will arrange hiding for Liz and Agnes, just like he's done for clients since day one. New life, new identities. All because no option will theoretically be left once he shows her what's in Latvia. You can't kill Liz and leave Agnes. So I bet they scurry her off to some location never to be seen again," another re-iterated.
Clearly, there's no love loss for the show or for Boone. We don't know where season 9 will take things but we'll keep you updated as we know more.