'The Blacklist' Guest Director Kurt Kuenne Once Detailed What It Takes to Shoot an Episode and It's Bananas
'The Blacklist' has filmed nearly 200 episodes in eight years and a lot goes into making just one. Here's how guest director Kurt Kuenne described the process from shadowing to editing the final cut.
For more than eight years, NBC's The Blacklist has produced close to 200 episodes. Each of those takes a whole team to create, produce, and edit from conception to the finished product we know and love. Guest director Kurt Kuenne once described his experience shadowing and working on the show in a nine-day, action-packed timeframe and there's a lot more to it than you might think. Kuenne's most recent Blacklist episode was the poignant black-and-white mythology-laden, "Nachalo."
Who is Kurt Kuenne and what 'Blacklist' episodes did he direct?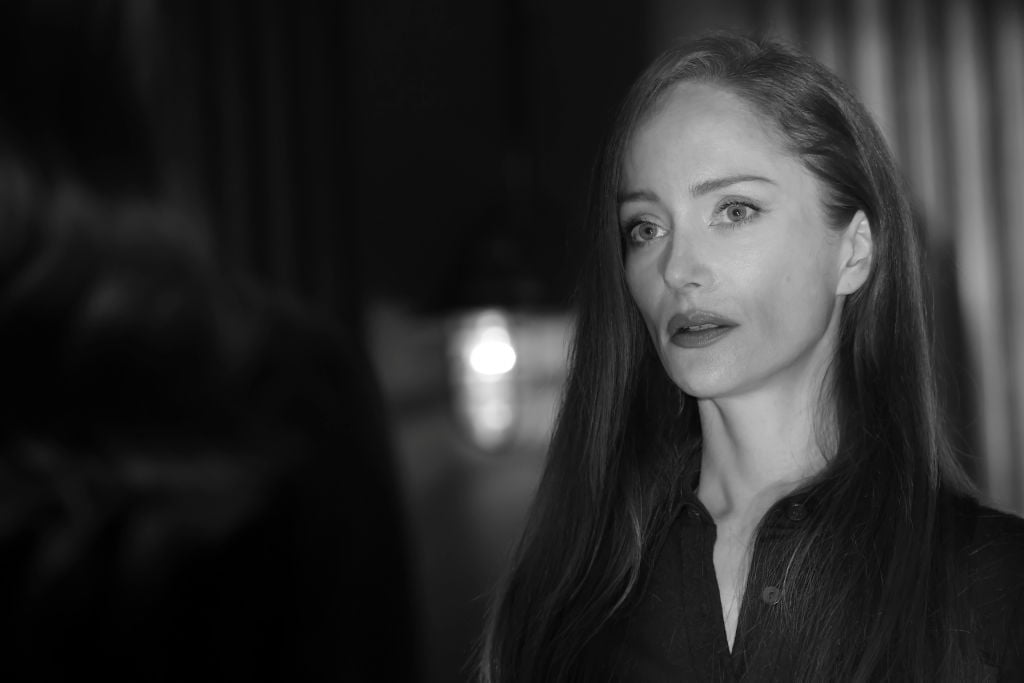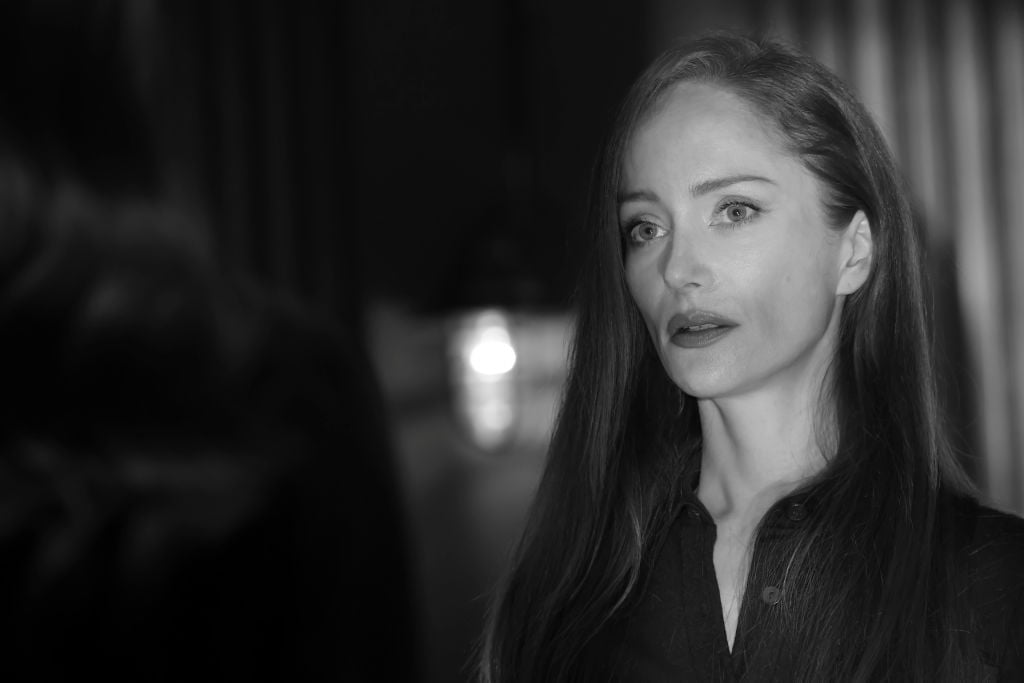 While many won't know Kuenne by name, his work speaks for itself. The award-winning filmmaker and composer attended the University of Southern California of Cinematic Arts, winning the Harold Lloyd Scholarship in Film Editing. In music, Kuenne studied under film composers Buddy Baker and David Raksin, according to IMDb.
Kuenne's focus over the years has been primarily in feature-length films and documentaries, such as the 1999 drama Scrapbook and the 2008 award-winning documentary Dear Zachary: A Letter to a Son About His Father which inspired Bill C-464 in Canadian Parliament to reform the criminal code.
As for The Blacklist, Kuenne is a long-time friend of series creator Jon Bokenkamp. He first guest-directed the episode "The Lindquist Concern (No. 105)" in 2016 with five others to follow in 2017, 2019, and "Nachalo" in 2021 ahead of the season 8 finale.
Bokenkamp told Entertainment Weekly "Nachalo" was "visually a really interesting episode." He added that Kuenne is "such a good documentary filmmaker, and this episode is sort of a document. It's evidence of what has been happening over the years. This one is a very special one."
Here's what it takes to film one episode of 'The Blacklist'
It's easy to forget how many people it takes to film an episode of The Blacklist because the finished version is so effortless and clean. In an interview with Filmmaker Magazine, Kuenne described what his experience filming just one episode consisted of.
"My prep period was seven days, from 8/24-9/1, and we shot for nine days, from 9/2-9/15 with weekends off. Pre-production begins with location scouting, as the first thing we need to do is find all the places we're going to be shooting," he said.
"The Blacklist only has one standing set and the star of the show is almost never on that set. So we began the first day by looking at photographs of potential locations, then hopping in the van and going to see them, see if they work, and if so, figure out quickly how we're going to utilize them so that the art department can start preparing to dress the location."
Things move fast on and off the set
Kuenne explained that a location manager and production designer helped get things moving at warp speed.
"The second day of prep, we began with a 'concept meeting', in which all of the department heads assemble around a speakerphone (to loop in the folks in L.A.) to go through the script beat by beat so that everyone understands what we're going to be shooting, what the intention is and what's needed, the different departments asked me questions about how I wanted certain things to look, etc.," he said.
He continued: "On the third day, I had individual meetings with each of the departments — art, props, stunts, special effects, costumes, extras, hair, and make-up — then a casting session in which actors auditioning for the guest roles of the episode was brought in to read for me. I would be sent links to tapes/reels of other actors at night to save time."
The remainder of days included more locations and more meetings
The fourth day was filled with more location scouting to finalize while other departments emailed ideas that needed approval.
"The sixth day was a 'tech scout' in which all the department heads come to the locations we've chosen. I showed them where the action was going to take place, how we're going to shoot it, what I want it to look like, and what we're going to be seeing so that they could all get on with the necessary preparations to make the shoot days go smoothly," he said.
"On the seventh day, we had a final production meeting with all the department heads to go over further details about the coming shoot. In the afternoon, we got on the phone with [Bokenkamp] and had a 'tone meeting' where we talked through the script to make sure we were all on the same page regarding the emotional arcs of the characters, what the intention of the scenes are and how everything is supposed to feel. Then I got a good night's sleep and started shooting the following morning.  
The end of planning is really just the beginning
Kuenne noted that in features, he was afforded more time whereas in The Blacklist, things moved at a faster pace. The script, he said, was constantly rewritten all the way up until filming, which meant more read-throughs and more meetings to adjust.
"It makes it more challenging to have total authorial knowledge of the story you're telling because you don't have a lot of time to ingest it, and it's constantly changing, so you have the danger that five different versions of a scene will be in your head and remembering which one is the most recent can sometimes be a challenge," he said.
Editing 'The Blacklist' came with a helping hand
The crew filmed anywhere from four pages per filming day to nine pages. If there's stunt work, it landed on the lower end of pages due to the amount of time it took to set up a rig. They shot "three and a half days on the stages, the rest on location." After that, came the real work of editing all the scenes together — which he had four days to complete with editor Dave Post.
"Dave's first assembly was about 10 minutes over broadcast time, but was very good overall; we'd never worked together before so there were some scenes where he didn't realize what I'd intended right off, so we reworked those, and there were others where his approach was right in line with what I'd had in mind from the start," he said.
He continued: "Over the course of three days, Dave and I chopped a little over seven minutes out, getting the episode down to 2:56 over broadcast length, then we spent the bulk of the final day shaping the temp score, which greatly affects the way the episode plays."
After all of that, Bokekamp gets his say, then the studio.
"Jon called me as soon as he watched my cut and said he was really pleased with it, so I considered that 'mission accomplished', as my whole goal was to get through this experience giving him what he wanted and to keep our friendship intact," he said. "But whatever happens, it's Jon's show and it's his invented world that we're playing in here, so if he's happy, I'm happy."
When season 9 of The Blacklist airs, think of everything that went into the making of the series and how little time they had to do it.