'The Blacklist' Star Harry Lennix Suggests Harold Cooper May Have a Dark Past
NBC's The Blacklist is well-known for creating twists and turns. Throughout its eight-season run, Harry Lennix's character FBI boss Harold Cooper has been the go-to guy for all things task force. Sometimes, however, his morals straddle a very gray line in regards to criminal informant Raymond "Red" Reddington (James Spader). Here's why Lennix thinks Cooper has a more sinister past than we've been led to believe.
Harold Cooper is Reddington's top 'Blacklist' connection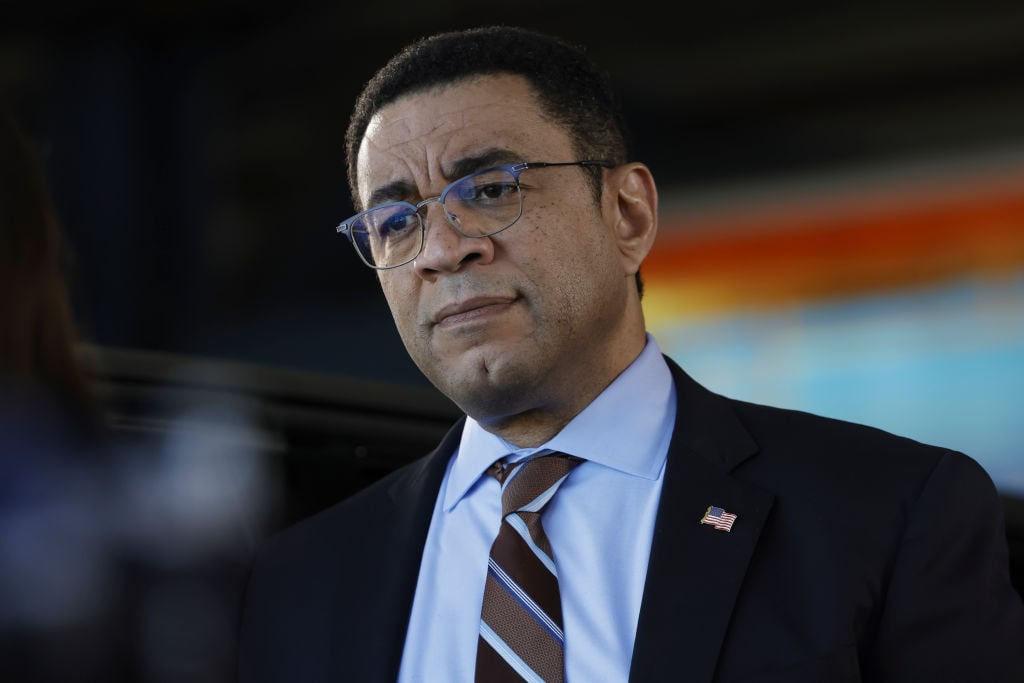 RELATED: 'The Blacklist': Fans Think This Task Force Agent Is in Cahoots With Reddington
On the surface, Cooper's place in the black ops task force is inherently "well-intentioned." He wants to catch the "bad guys" on Red's blacklist. The pilot episode established the good-guy-bad-guy routine between the two, but in later episodes, we learned that Cooper and Red have a history. This leads to a confused Cooper, weighing the pros and cons of how far to let Red go, despite pushback from his peers.
In season 8, those moral grays tended to lean closer to Reddington and farther away from rogue agent Keen. By the final four episodes of the season, Keen was a wanted woman and Reddington was helping Cooper locate her. By now, fans have come to expect Red's motives are typically self-serving, but when it comes to Liz Keen, he'd die to protect her. One common thread they share is through Cooper's light-handed punishments as he developed a soft spot for Keen, and though he'd never admit it, he's always had one for Red.
Here's what Harry Lennix says about Cooper's past
RELATED: 'The Blacklist': Another Big Exit Announced Ahead of Season 9 — Will the Show Survive?
Part of what makes The Blacklist so inviting are the characters. Viewers want to see them struggle with black and white and absolutes because few of us are hard-wired that way. Cooper is the perfect example of a "good" guy who is willing to let "bad" things slide if it helps the greater good.
In a recent sit-down promo ahead of the season 8 finale, Lennix revealed something about Cooper he thinks should be addressed. When asked what their blacklister name might be, Lennix deemed Cooper as "The Grim Reaper," which, he said, was his nickname in high school on the pool table.
"I think that Harold Cooper has actually some skills that I don't think people are aware of," he said in the brief segment on Instagram. "One of the things I think he's a pool hustler at one point. Found his way into law and order as a result of that."
There could be something to the nickname
While the star might be kidding, there's plenty of fan theories that suggest there could be truth to the whole "Grim Reaper" thing.
"He did torture the suspect under orders from Connolly. If u can do that you can do a lot. It does not seem to go with the part of his character that is always about doing the right thing and his morally superior speeches to Red don't suggest he would play games. We have 2 different sides of Cooper. Or perhaps he learned from that incident," a fan posted on Reddit.
That said, Lennix spoke to Collider in January about his character and the motives we may or may not be reading into correctly.
"Cooper doesn't have a whole lot of screen time relative to some of the other characters, but what's there is of substance and dense in its own way," he said. "I kind of feel that Cooper is sort of a black hole in a way that he allows other people to be in orbit around him, but I'm holding a kind of center, which has been very interesting."
Lennix also doesn't believe the series will conldude at season 9.
"Why not? You know that the criminals aren't going to stop coming, right? These guys are infinitely inventive with, you know, the weirdos that they create for The Blacklist. They get better with time. I think that as the show has lived, and as they've created other characters in it, and other intrigues to follow…I think it has evolved and I and it's gotten more stable and better," he said.
'The Blacklist' conman Red has gotten away with a lot, thanks to Cooper
RELATED: 'The Blacklist': Fans Have a Hilarious Guess About Red's True Identity
Many hope that Cooper gets a little more of an arc in season 9 so at least viewers find out of he's a double-agent or not.
"Wouldn't it be something is Harold knew more than he's letting on? That question he asks Red when Red was kidnapped, and Liz just told Harold what she knew. He asks Red about Hutton and says something like 'I know it's you now.' Maybe Cooper knows more than anyone about Reddington and his identity," another fan wrote on this Reddit thread.
"One thing I've learned about Cooper is there is what he says towards Reddington and then there is his actions towards Reddington. Let's just say his actions speak louder than his words," another added.
Clearly the character needs a little less ambiguity moving forward. Or, if writers are doing what they planned all along, maybe "The Grim Reaper" will appear on Red's blacklist afterall.