'The Blacklist': Here's What Ryan Eggold Took From the Show When He Left
When Ryan Eggold left the set of The Blacklist in 2018, he rolled right onto the set of New Amsterdam. The actor played drastically different roles in each — one, an assassin and the other a doctor — but it's what he does with his free time that's most intriguing. Here's a look at Eggold's hobbies and what he took from The Blacklist to remember his time there.
Ryan Eggold's part in 'The Blacklist' led to 'New Amsterdam' renewal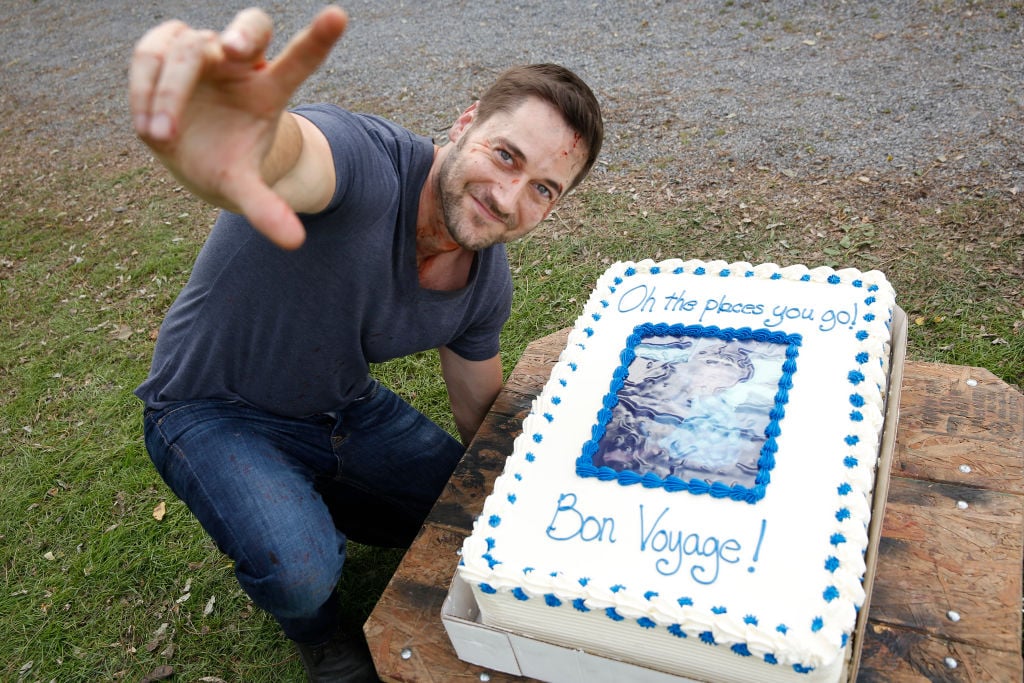 Playing Tom Keen on The Blacklist for five years gave Ryan Eggold a leg-up on any competition. Eggold's latest project, New Amsterdam, received midseason renewal news — and that's not easy.
In January 2020, NBC announced an order for three additional seasons of New Amsterdam. Chairman, Paul Telegdy, credited Eggold's success via The Blacklist in what's helping New Amsterdam's ratings.
During the Television Critics Association Winter press tour (via Cinema Blend), Paul Telegdy, explained why Eggold remains a part of the network's family.
"And I'd like to share today we're extending a similar creative courtesy for the next three years of a show we've grown to love and really value in our family, and that's New Amsterdam," he said.
"Now, when we first met Ryan Eggold as one of the bad guys on The Blacklist, we knew that he had a quality and a performer quality we wanted to keep working with, and I have to say it's a testament to how the system sort of works at broadcast is that Lisa and Tracey and the team were able to develop what has obviously turned into a great ensemble piece led by David Schulner."
Fans may remember Eggold's first attempt at sticking with NBC when The Blacklist introduced its Tom Keen-inspired spinoff, The Blacklist: Redemption.
The series aired eight episodes before its cancellation. Shortly after, "the first pilot-to-series project ordered by NBC for the 2018-2019 TV season," the outlet reported. The project was an Eggold-led New Amsterdam.
Eggold showed off other skills in 'Lucky Them'
Around the time Eggold hit The Blacklist fame, he starred opposite Toni Collette in the dramedy, Lucky Them. In the film, Eggold played musician, Lucas, who tried to win the heart of Ellie (Collette). As a real-life musician, Eggold liked the idea of performing on-screen.
"I was excited to play a musician because I was exploring that part of myself, the whole music thing for the first time," he told Backstage.
The actor's social media pages have some of Eggold's performances here and there. As for how he scored the part of Lucas — for which he wrote and recorded original music — he made a tape and sent it to the director, writer, and producer.
"I think they had it down to like three guys, and they wanted me to play music. I would have happily played live for them, but playing across Skype? Performances across the Internet are often lost in translation, so I just didn't want to do that. So I sent them a few songs, and I really enjoyed the film and the role and I wanted to do it," he told Pop Sugar.
"I was — it sounds lame to say — but I was inspired on a subconscious level, and I just started writing stuff. And I wrote sort of the beginnings of some of the songs that are in the movie and sent it over and was like, 'Here are some ideas.' And they were like, 'These are great!'"
At that time, Eggold planned to record more music, but not to push his career forward.
"It's more of a hobby and a passion. It's sort of my second love to acting and this other world. I don't know — I really enjoy it," he said. "And I'd love to play with it and put something out. It was a surprising and nice thing that people like the songs. If there's something to pursue there, I will. Totally."
Here's what Eggold took from the set of 'The Blacklist'
If Eggold's musical talents are news, so will his parting gift from the set of The Blacklist. Tom Keen didn't play an instrument (that viewers know of), but the cast and crew offered the star with a ukulele.
"It was a lovely gift, and I've been playing with it at home," he told TV Insider.
Executive producer, John Eisendrath, added that they also gifted Eggold with a flat-screen TV. That aside, the only piece of the actual "set" Eggold took is down-right practical.
"I did take a pair of Tom's boots that I had worn for 4-and-a-half years. I'll probably get in trouble with Sony for saying that," he said.