'The Blacklist' Star Hisham Tawfiq Was 'Personally Upset' by This Storyline
Raymond "Red" Reddington (James Spader) wouldn't have survived this long on The Blacklist without the protection and support from bodyguard and friend Dembe Zuma. The role, played by Hisham Tawfiq, is one of loyalty, and it's not to be taken lightly. Though sometimes questionable, Dembe's devotion to Reddington has become as big a thread as Reddington's identity. That said, Tawfiq confessed the one Dembe storyline he didn't care for.
'The Blacklist' star James Spader has a say in the story of Raymond Reddington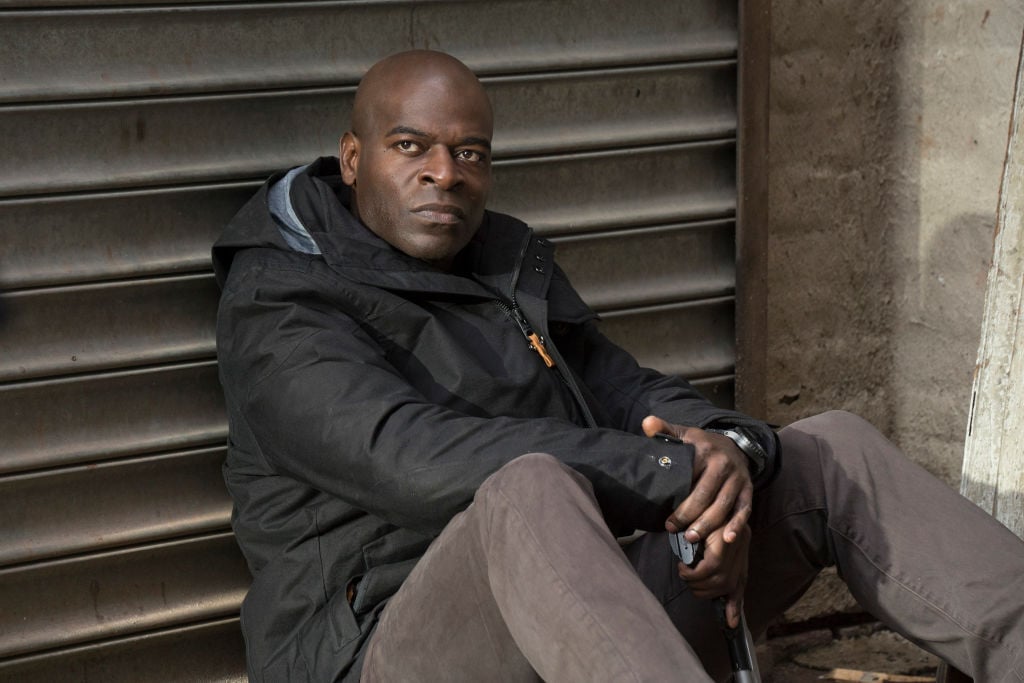 For eight seasons, The Blacklist has maintained a high level of secrecy regarding Raymond Reddington. Spader, who also serves as executive producer, has always had a lot of say in the formation of Red's character. A 2014 interview with Rolling Stone revealed how often he speaks with showrunners (every day), thanks to his ritualistic behaviors.
"I have very, very strong obsessive-compulsive issues. I'm very particular," he said. "It's very hard for me, you know? It makes you very addictive in behavior, because routine and ritual become entrenched. But in work, it manifests in obsessive attention to detail and fixation. It serves my work very well: Things don't slip by. But I'm not very easygoing."
That attitude constitutes an amazing character, but not everyone on the set gets to offer input in the same way.
Hisham Tawfiq contributes to Dembe's backstory
Though Spader has revealed to knowing much of The Blacklist's entire story, co-star Tawfiq doesn't get the same first look.
"I know zero and find out the moment I get the script," Tawfiq previously told CarterMatt.Com. "I wish I had the luxury of that — but, well, when you look back at it, it's exciting not to know. But, in the moment, it's hard to find anybody who wouldn't want to know exactly what's going on, which may help me play some of the moments I've been given. But, I'm completely in the dark, and I find out episode to episode."
While Tawfiq might not have as much say as Spader, he added that his input helped shape Dembe's backstory/
"I've had those discussions with executive producers Jon Bokenkamp and John Eisendrath many times within the last 2-3 years. Part of those discussions were about Dembe coming across as a full human being — having conflicts," he said. "That's why I was so excited about last week's episode and this one coming up. They put some of this stuff we discussed onto paper, with Dembe going and getting some sort of spiritual guidance. That was something that we have been talking about for two years, so to see that come out was something exciting."
Here's the storyline that didn't sit well with Tawfiq
In all eight seasons — and another on the way — Tawfiq mentioned the one storyline he wasn't fond of. And, for obvious reasons, we get it. In 2019, Dembe had a few secrets he kept from RR, and it's the first viewers saw any semblance of mistrust between the two.
"I think part of the genesis was the episode where Reddington asked Dembe, 'did you find out who turned me in?' and I say 'no,'" he explained. "When I read the script, and I saw that, I was personally upset. Dembe's always been honest with Red, and this is kind of the first time we've seen him not be honest.
He continued: "Also, it colors Dembe in a way we haven't seen before. He's struggling with some morals and who his allegiance is to. Liz has put him in a position where she wants him to keep her secret. I struggled with that, and I was going to call the creators and be like, 'what's up with that?', but then also as I thought about it some more, in everything, we like to have a little bit of conflict."
Could season 9 show more tension between Reddington and Dembe?
On Thursday, Oct. 21, The Blacklist premieres on its new night for the network. The move came amid a Law & Order spinoff cancellation and could prove better ratings than the former Friday night slot. Few details about the upcoming season are known, but we expect things to pick up in the coming weeks ahead of the season 9 premiere.
In terms of Dembe and Reddington, season 8 ended with a shocker of a finale. Former FBI profiler and Reddington's muse Elizabeth Keen (Megan Boone) was shot and (allegedly) killed on the street. Dembe quickly pulled Reddington from the scene before the task force team arrived.
Whether there's a time jump or not, we hope the premiere addresses why Dembe did that, what happened when they left, and whether Dembe will push harder than ever for Red to spill his secrets. Dembe fought for this for RR to reveal all for a few seasons. With Liz dead, there's no better time than now.
The Blacklist returns Oct. to NBC.