'The Blacklist': How Will Producers Finish the Late Brian Dennehy's Storyline in Season 8?
Veteren actor, Brian Dennehy, died at the age of 81 in the spring of 2020. How will 'The Blacklist' handle the star's storyline in season 8?
Six-time Emmy nominee, Brian Dennehy, died on April 15, 2020. The death came as NBC prepared to air a new episode of The Blacklist. Dennehy had a recurring role. The network honored the actor by airing a double-dose of the crime drama, followed by an animated portion of his character. Dominic Wilkinson, for the season finale. That said, how will the show continue Dom's story arc going into season 8?
Brian Dennehy appeared in the season 7 finale — sort of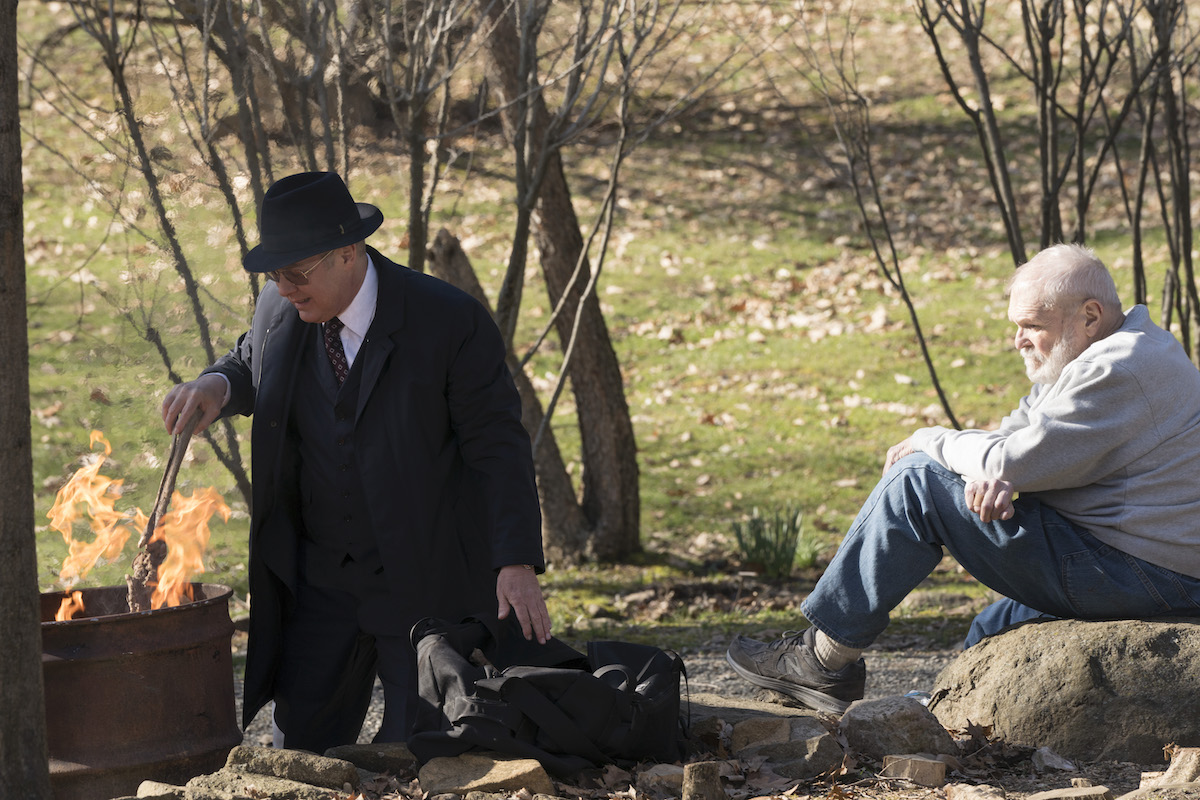 Thanks to the coronavirus (COVID-19) pandemic, TV shows had to get creative for their season finales. The Blacklist aired a half-animated half-filmed episode. It may have worked in their favor.
Brian Dennehy played former KGB spy, the father of Russian spy, Katarina Rostova (Laila Robins), and grandfather to FBI Agent, Elizabeth Keen (Megan Boone). His relationships with Katarina, Elizabeth, and Raymond "Red" Reddington (James Spader), were complex, to say the least.
The season 7 finale concluded with Dom still in a coma. Producers told Deadline they planned to use existing footage to complete the season finale."
The early production shutdown meant losing three additional episodes of The Blacklist. Wherein the show typically airs 20-22 episodes per season, viewers only received 19 for season 7. At the time, Dennehy's Dom had been written into the existing COVID-19 plan.
'The Blacklist' remembers Dennehy
Dennehy's daughter, Elizabeth, shared the news of his passing via Twitter.
"It is with heavy hearts we announce that our father, Brian passed away last night from natural causes, not COVID-related," she wrote. "Larger than life, generous to a fault, a proud and devoted father and grandfather, he will be missed by his wife Jennifer, family and many friends."
Dennehy first appeared in The Blacklist Season 3 with 9 episodes listed. The actor had a few other projects in pre and post-production at the time of his death. Blacklist co-stars and crew mourned the loss.
"Our hearts go out to the loved ones of Brian Dennehy We were incredibly fortunate to call Brian part of our Blacklist family, executive producers John Eisendrath and Jon Bokenkamp wrote on Instagram. "He brought depth and humanity to a pivotal role and his loss is a big one. Like everyone else on our show, we were fans first. He will be missed."
Co-star, Boone, also posted a photo of the two working together on the Blacklist set.
"Rest In Peace, Brian Dennehy. You had unparalleled talent, magnetism, and gravitas," she wrote. "I feel incredibly fortunate for having worked with you for your final character arc, as you were one of America's great actors. My heartfelt condolences to Mr. Dennehy's family and friends."
Co-Presidents, Jeff Frost, Chris Parnell, and Jason Clodfelter, of Sony Pictures Television, shared their sentiments in a statement.
"We are very saddened to learn of Brian's passing. He was an extremely talented and kind individual, and he will be missed.  He was an integral part of The Blacklist and an eminent member of our Sony family."

Deadline
How will producers handle Dom's story arc in season 8?
When an actor on a hit show dies, fans wonder how their storyline will continue. In Dennehy's case, it's not yet clear what writers will do. The show could've killed Dom the finale, but they kept him in the hospital.
Surely, there's a plan for what comes next. With Liz taking Katarina's side against Red while Dom lies in a coma, something has to give. Thanks to COVID, there's time to concoct a fitting ending.