'The Blacklist': Inside Megan Boone's Quest for Equal Representation Following 'Misogynistic' Tweets
Accurate representation in TV and film is more important than ever. At first glance, shows like NBC's The Blacklist are doing their part in checking all the boxes. The crime drama features a diverse cast with female lead, Megan Boone. Even still, the network managed to highlight the gender-gap within The Blacklist with tweets that Boone took to task.
Megan Boone called out 'The Blacklist' Twitter feed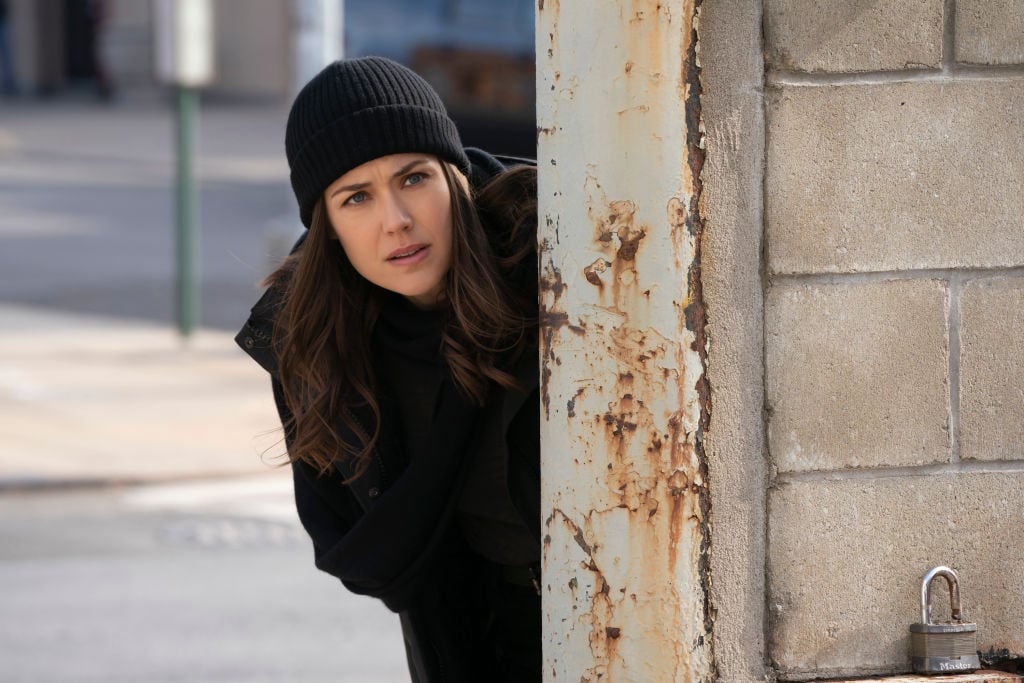 The Blacklist star, Megan Boone, is not your average crime drama actress. Boone, who gives The Blacklist mega-mind, James Spader, a run for his money on the hit NBC series, has been lobbying for equal representation.
Boone plays FBI Agent, Elizabeth Keen to "Most Wanted" criminal-turned-informant, (Spader's) Raymond "Red" Reddington. The two make the most unlikely duo, carrying equal weight via the show's success.
However, in 2017, Boone noticed a few things that didn't sit well. The official Twitter account for the show posted promotional teasers for the forthcoming season. The problem? Most of the posts highlighted Spader with Boone's character pushed aside.
Both stars are pivotal in The Blacklist which is why Boone refused to stay silent about it.
According to multiple outlets, Boone's now-deleted tweets called out the posts, highlighting the erasure of female leads to focus on male leads. She added the #WoemnInFilm hashtag to her statements to further make her point.
The actress claimed chauvinism is "rampant in this industry," to which some assumed she was alluding to Spader.
"I am not 'shading' the brilliant STAR of my show," she said via Digital Spy. "I am only certain it's time to give the 'female' lead exposure in step. Giving women equal rights in the workplace doesn't diminish men's contribution. Without my tireless work (3x of any performer), The Blacklist couldn't get made."
Boone concluded with words of inspiration saying, "Know your worth GIRLS! No matter what the world says…it just hasn't caught up, yet. Love you."
This isn't the only time Boone spoke out about an important issue
Shortly after the tweets, The Blacklist account posted a GIF from the show which featured Liz punching someone., almost as if to say "we hear you, Boone."
"Watch out! Include her in some stand-alone promo pics or you might be on the receiving end of a reason for Liz to punch you!" a fan tweeted in response.
That aside, it's not clear if Boone's campaign for equal representation amounted to any real change. However, the promotional images that ignited her response were removed.
Aside from fighting for gender equality, Boone took on another sensitive issue. In February 2018, a gunman armed with an AR-15 killed 17 innocent people at Marjory Stoneman Douglas High in Parkland, Florida.
Boone tweeted that "Liz Keen will never carry an assault rifle again and I am deeply sorry for participating in glorifying them in the past. Yours, girl from Florida."
The post (via Deadline) has since been deleted after a wave of support and backlash against Boone and the show itself.
Boone's also speaking out in the wake of George Floyd's death
In the wake of George Floyd's death, protests calling for racial equality have erupted all over the world. As of late, Boone's Instagram page is dedicated to using her platform to bring attention to the injustices that continue happening.
Whether her posts highlight the many names of black individuals who've died via police interactions over the last decade (or more) or showcasing a protest's nightly vigil, Boone is using her stardom for good. The link in her Instagram bio leads to a change.org petition calling for "Justice for Breonna [Talyor]" — a young woman fatally shot by police in her home.
Clearly Boone is not your average actress who wants only a paycheck. This Blacklist star is hoping to help change the world, however, and wherever she can.