'The Blacklist': Inside the Deal That James Spader Made With Producers About His Role
James Spader's role as Raymond "Red" Reddington on NBC's The Blacklist has kept viewers entertained for seven seasons. One reason the show has maintained its success is, in part, because of Spader's commitment to the role. Apparently the actor made an important deal with producers at the very beginning.
Why 'The Blacklist' works and what's ahead in season 8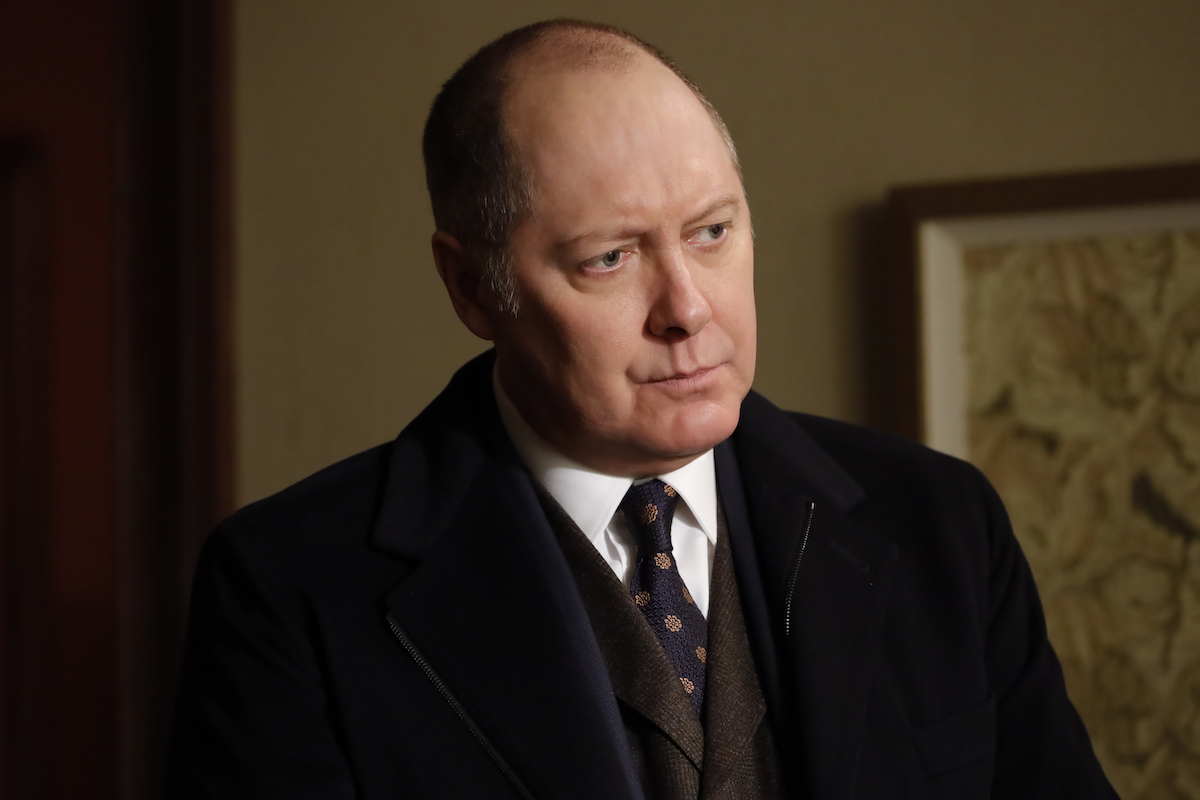 RELATED: Why 'The Blacklist' Star James Spader Has Been Deemed 'Difficult' to Work With
Seven seasons of The Blacklist have come and gone. While cast and crew gear up for season 8, series creator and executive producer, Jon Bokenkamp, explained what's ahead. Production shut down earlier than planned, meaning they couldn't shoot what was originally planned.
"Obviously, we had planned to shoot three more episodes, so we didn't get to unpack the entire story, but believe me — Katarina has very real and tangible details about Reddington, and we're going to unpack those early in Season 8," he told TV Insider.
As for what else Bokenkamp has in store for The Blacklist moving forward, fans may want to emotionally prepare now.
"All I should really say about Season 8 is that it's going to inherit some really big and juicy story moves," he said. "Several story points that were meant to close out season seven will now launch season eight, so we're walking into the writers' room for season eight with a lot of really great ammunition."
Likewise, Spader, who made the role what it is by injecting his own quirks, remarked on why the show works.
"The show has been so exciting for me over the years because it really does vacillate in tone, and the show is able to be very, very dark, but at the same time, at turns be quite irreverent, and sometimes, you know, just fun," Spader said on The Today Show.
The deal Spader made with producers
RELATED: 'The Blacklist' Star James Spader Was An Actual ConMan Before Hollywood
As one of Hollywood's most enigmatic yet elusive actors, Spader doesn't take just any role. The Blacklist star revealed in various interviews how particular he is. He attributes some of his behaviors to obsessive-compulsive disorder and project choices to a need for money.
During the same segment via The Today Show, Spader opened up about how his involvement with the show came about.
"If ever there were a group effort, it would be a television or film. It really is a group effort, and I'm lucky in that I'm accepted as part of the conversation in terms of direction that the show goes in," he said.
"And we always have found — the two head writers, showrunner, creator, the two Johns, Eisendrath and Bokenkamp, and myself — have really struck a deal right from the very beginning. That we were going to always fight hard to be on the same page about everything and come to terms that no one felt like they were compromising."
He continued: "Or if they were, they were [compromising] for a reason that they understood and accepted and so on and so forth. And the show has been great that way."
Why 'The Blacklist' continues to engage fans
RELATED: The Blacklist' Star James Spader Reveals the Worst Traits In His Father That He Sees In Himself
Whatever deal Spader made, it's working. For seven years, the hit NBC crime drama has pulled in stellar ratings consistently. Spader elaborated on the show's continual ability to shock fans at every turn.
"One of the things that's kept me so interested in it, and I think our audience as well, has been the fact that the landscape is limitless, and it's such broad geography, and the writers take advantage of that," he said.
"I mean, the show changes in tone. It changes in setting. It changes in context. Storylines are very serpentine, and you know, that's what keeps me interested."
The key, as the actor put it, is to make sure The Blacklist script keeps Spader engaged and surprised. When that happens, so does the magic.