'The Blacklist': James Spader Previously Revealed He's 'Known a Lot of Criminals' but Never 'Like Reddington'
There aren't many characters like The Blacklist criminal Raymond "Red" Reddington on TV and that's exactly how James Spader prefers it. Though the iconic star has played a number of memorable roles, it's his eight years as Reddington many love the most. As effortless as he makes it appear, playing Reddington's ambiguous moral code wasn't necessarily inspired by anyone Spader knows personally.
James Spader's slight 'criminal' past came in handy for 'The Blacklist'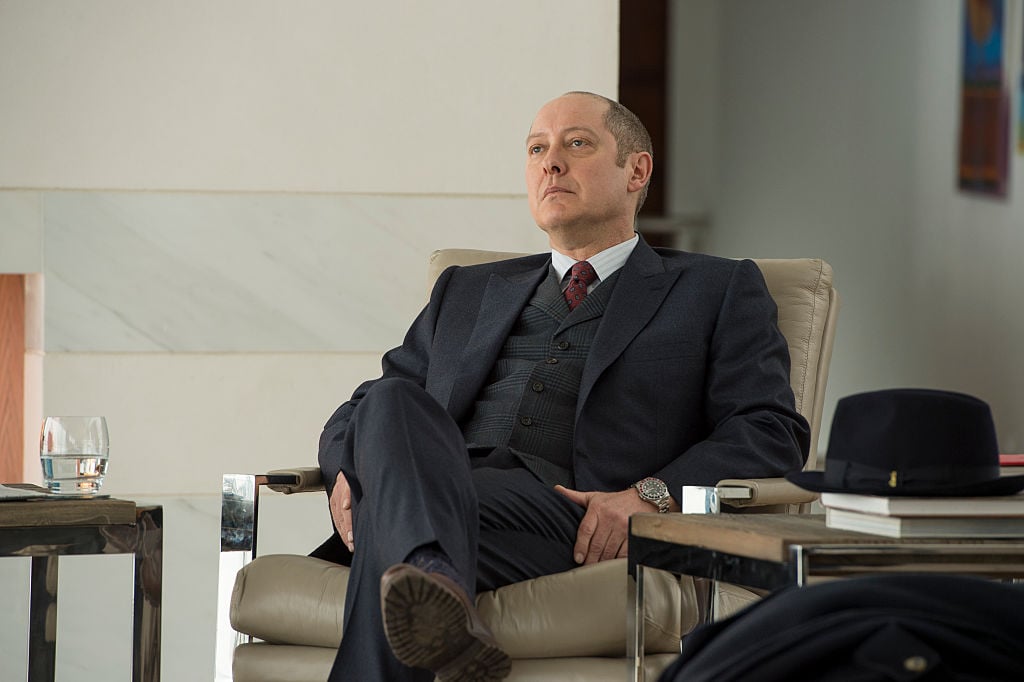 There's a reason Spader takes on the role of Reddington so seamlessly. The Hollywood legend once engaged in a con when he taught a yoga class in the 1970s after seeing a brochure in a grocery store. As someone who knew nothing about yoga, he collected money and led the class with his usual exuberance.
"It was THE great yoga scam," Spader previously told Seth Meyers. "I was completely unqualified. I had done it because I heard the hours were flexible and there were a lot of girls around."
He didn't think it looked too difficult but the con came crashing down when the star fell asleep during class.
"My classes were: I dimmed the lights and I would sort of lay down in the front and I would just get people into – I would talk them into, I didn't even show them, I would talk them into some sort of odd contortion that I interpreted and being yogic," he said.
Chalk the experience up to method acting — research for his eventual role as an FBI informant.
Spader doesn't consider his 'Blacklist' performances 'method acting'
Due to Spader's intense performances, some wonder if he utilizes method acting. While it might be true for past roles, The Blacklist star says it doesn't translate for the hit NBC series.
"Do I hang out with criminals for the sake of making this show? I've known a lot of criminals in my life. I've never known anyone like Reddington, except for certain traits of someone," he previously told Flickering Myth.
"But I've never known anyone who was in his business…or at least I didn't know they were. They might have been now, looking back. I'm not even sure that I've known anyone who was as confident in crossing any threshold and being confident that he's going to find his way back again, or through to the other side. He's pretty confident about that. He'll take what comes."
Writers get Reddington source material from an interesting place
If you catch an episode of The Blacklist it's easy to see how Spader injects a certain level of charm and intrigue into any of Reddington's interactions. Where does it all stem from? Series creator Jon Bokenkamp previously told TV Guide they have a unique method for planning Reddington's dialogue.
"A lot of it is Googling places that would be hard for Spader to say," he said. "And trying to find foods that would be weird to watch him describe and delight in. Oftentimes we just start with a sentence like, 'I was once off the coast of such and such.' and spitball from there."
While Spader might not be the con Reddington is, his eight seasons of performance on the series is worthy of a re-watch.
The Blacklist returns this fall to NBC.