'The Blacklist' Star James Spader Once Revealed He's 'Not Interested' in the Lives of His Colleagues: 'This Is How It Was and It Is and It Will Be
It's no secret that The Blacklist star James Spader is a notoriously private man. In more than 30 years of credits, the actor rarely does interviews, makes extra appearances outside of those contractually obligated, and isn't often photographed out and about. Many who have worked with the icon say he's a true professional, dedicated to the craft. In the 2015 interview, however, Spader is a little blunt about how it will be if you expect to work with him.
'The Blacklist' star Megan Boone said the show is "one of the most difficult experiences" she's "never had"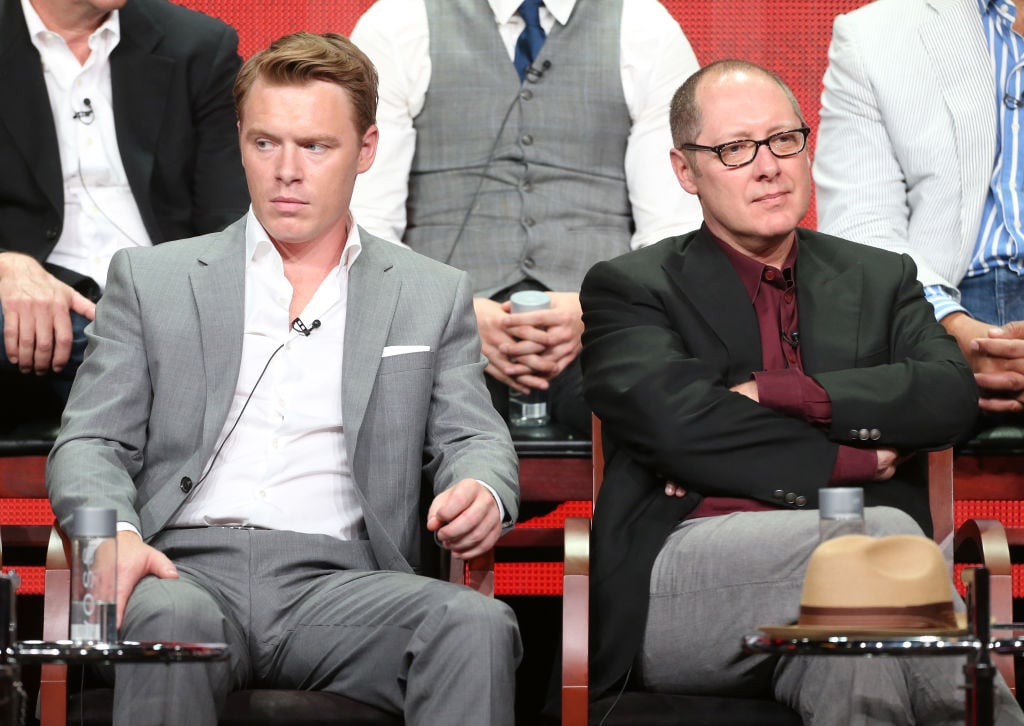 When The Blacklist creators cast Boone, she had some acting credits to list but nothing of this magnitude. For nine months a year and many hours per day spent filming, Boone deemed the experience as "one of the most difficult experiences" she's "never had."
"Without that difficulty and level of challenge, I don't think that the colors would be there to play Elizabeth Keen," she told Daily Actor in 2013. "She is entirely overwhelmed. It's about funneling all of it and dumping all of it into the scene work as much as I can."
While playing the lead opposite Spader, Boone revealed the workload caught up with her.
"The fatigue, the exhaustion, the feeling of being overwhelmed — but maintaining that inquisitive, joyful feeling for the work — that is what keeps me going, and it's a huge lesson that I learned from James," she said.
Spader, however, expressed his feelings about someone on the set in the vaguest way possible.
"We had an actress on the show who originally came to the set with little industry experience," he told the Russian site Kinopoisk in 2015 (which was translated here). "She quickly realized how hard this job is — acting. Especially when your schedule is so busy."
It's not clear exactly whom he was referring to, but Spader built on the sentiment in the same interview which alludes to Boone.
Spader revealed he doesn't get too close with costars
The Blacklist might give the appearance of a close-knit cast, but Spader tells a different story — at least when it comes to his own personal privacy.
"I never wash dirty linen in public, as they say. But OK, so be it, I'll tell you. I never make acquaintances on set. In general, I believe that relationships with on-screen partners should remain on the screen. And that is all," he said. 
"Our relationship with Megan Boone is quite similar to what happens between our characters. And that's all I'm interested in. I don't need new friends. I already have friends. I have a family. I don't need a new one. I am not interested in what is happening in the life of my colleagues, to whom they are married, to whom they are married. So it was, and so it will be." 
He continued: "This is for the good of the show. When we meet on set, we only think about work. It's probably strange for you to hear, but we have no mutual sympathy, mutual exchange of energy. We are connected only by work. I am worried about the scene and what happens in it."
Maggie Gyllenhaal said Spader's boundaries on the set of 'Secratary' felt 'like brick walls'
A man of his word, Spader's Blacklist encounters are similar to those in which Hollywood starlet Maggie Gyllenhaal experienced. In regards to their time working together on Secretary, here's what she said.
"It was re-enacting what was going on in the film. I don't think it was conscious for me, but I think it was for him. He'd thought it through," she said. "He really kept his private life away from me. So I didn't have his phone number. I didn't know his kids' names…and it actually made it safer for me.
She continued: "The boundaries were so; they, they were like brick walls. So that intimacy we had on set, I didn't feel it was going to bleed into my life."
There was a method to the madness. Spader, it turned out, only wanted to stay in character when working. It's something Gyllenhaal felt "dismissed" by.
"He said, 'The only person I was interested in on that set was Lee Holloway," she said. "I felt sort-of dismissed by that. But then I said to myself, well, that was me. In his mind, in some ways, there's no distinction. And in my mind, too."
Clearly, Raymond Reddington gets all his mystique from the one and only Spader, and we're here for it.
The Blacklist returns Oct. 21 to NBC.