Does 'The Blacklist' Star James Spader Have a Photographic Memory?
James Spader is a man of many talents. As the criminal informant on The Blacklist, Spader often contributes his own idiosyncrasies to the character, such as Raymond Reddington's love of hats. Not only that, the Hollywood icon is rumored to have a photographic memory. Is it true?
'The Blacklist' star James Spader on why he loves the show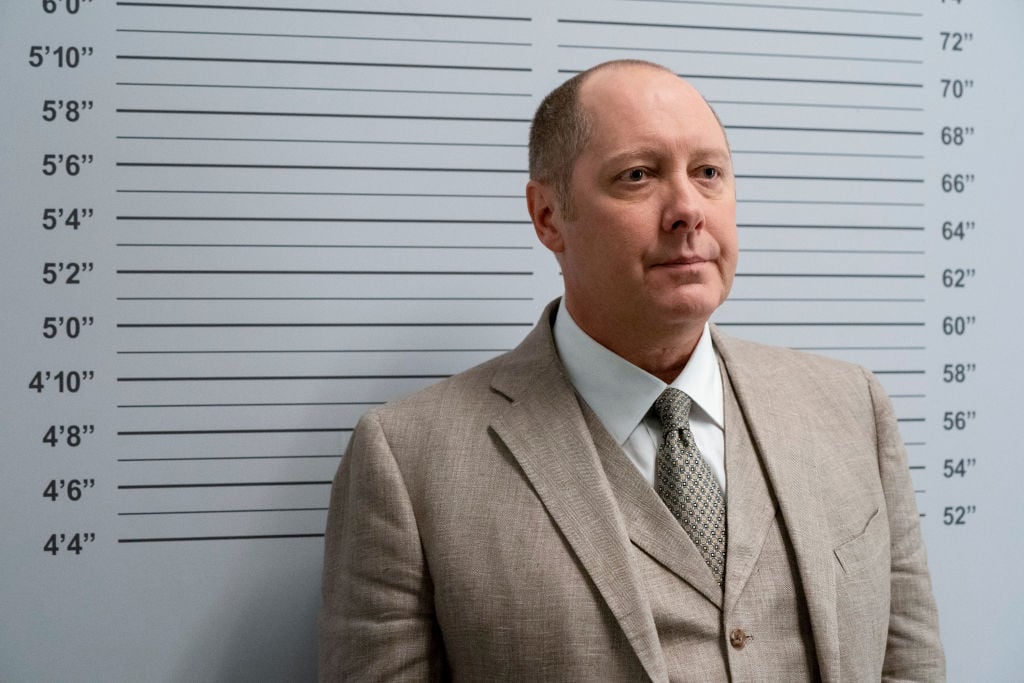 RELATED: 'The Blacklist': Megan Boone's Favorite Scene With James Spader Is Kind Of Disturbing
Sex, Lies, and Videotape star Spader was no stranger to acting when he landed the role of Reddington. The notoriously selective star previously told The Today Show why the role of Red appealed to him.
"The show has been so exciting for me over the years because it really does vacillate in tone, and the show is able to be very, very dark, but at the same time, at turns be quite irreverent, and sometimes, you know, just fun," he said. "If ever there were a group effort, it would be a television or film. It really is a group effort, and I'm lucky in that I'm accepted as part of the conversation in terms of the direction that the show goes in," he said.
He continued: "And we always have found — the two head writers, showrunner, creator, the two Johns, Eisendrath and Bokenkamp, and myself — have really struck a deal right from the very beginning. That we were going to always fight hard to be on the same page about everything and come to terms that no one felt like they were compromising. Or if they were, they were [compromising] for the reason that they understood and accepted and so on and so forth. And the show has been great that way."
Spader added that he remains interested because of how writers tackle the storylines, locations, and character arcs.
"I mean, the show changes in tone. It changes in setting. It changes in context. Storylines are very serpentine, and you know, that's what keeps me interested."
Does Spader have a photographic memory?
RELATED: 'The Blacklist' Stars Reveal What It's Really Like Working With the Notoriously Intense James Spader
That said, rumors have swirled about for years regarding Spader's supposed photographic memory. It would explain why his long monologues appear so effortless. Former Boston Legal co-star Candice Bergen once addressed the rumor.
"He has an almost photographic memory, so he learns his lines at one viewing," Bergen wrote in her 2015 memoir, A Fine Romance. "David Kelley routinely wrote him five or six-page monologues in court closings, and he would give them flawlessly, only to be sandbagged by a nervous actor who couldn't remember his few words at the end."
She continued: James never lost his temper with the actors and was always generous to work with. The only thing you had to do was be prepared because he not only knew every word of his lines, he knew every word of yours. Plus, the punctuation. 'Didn't you have a semicolon there?' He asked when someone barreled through a long sentence. 'I think you left out your 'for.' It came from respect for the writing and respect for the craft."
She added that "he was given every consideration because they had such respect for his work. He never failed them. Every performance was a little masterwork." 
It's not easy to prove whether Spader has an eidetic memory, but with how seamlessly he plays the role, we wouldn't doubt it.
Spader didn't intend on becoming an actor
RELATED: 'The Blacklist' Star Megan Boone Reveals Something Fans Don't Know About James Spader
Spader's made it clear that even with a hit series, he only works to pay the bills, adding he'd rather spend time with his family.
"I've had a lazy career," he previously told Boston Globe. "sometimes one film a year, sometimes none. I'm walking around in the street and doing this other thing, living, that I'm much more interested in. I just do some acting on the side."
The actor first thought he become a police officer in New York City.
"Then something happens, and all of a sudden, you start to get paid for your hobby. Suddenly you're not a messenger anymore, or mopping floors or shoveling [manure] or driving a truck or whatever the hell it is, and you're getting paid for your hobby. I just became an actor."
However it happened — and however he memorizes his lengthy pages of Blacklist dialogue — we're glad he stuck with it.
The Blacklist returns Oct. 21 to NBC.