'The Blacklist': James Spader Once Weighed in on Reddington's Identity Saying One Answer Seemed 'Too Easy'
For eight seasons, The Blacklist has kept one of the longest-running mysteries in TV history: who is Raymond "Red" Reddington? The role, played by the iconic James Spader, is complex with dark content layered by Spader's humor and execution. That said, Spader once addressed the identity of Reddington and his answer might surprise you.
'The Blacklist' means 'everything' to James Spader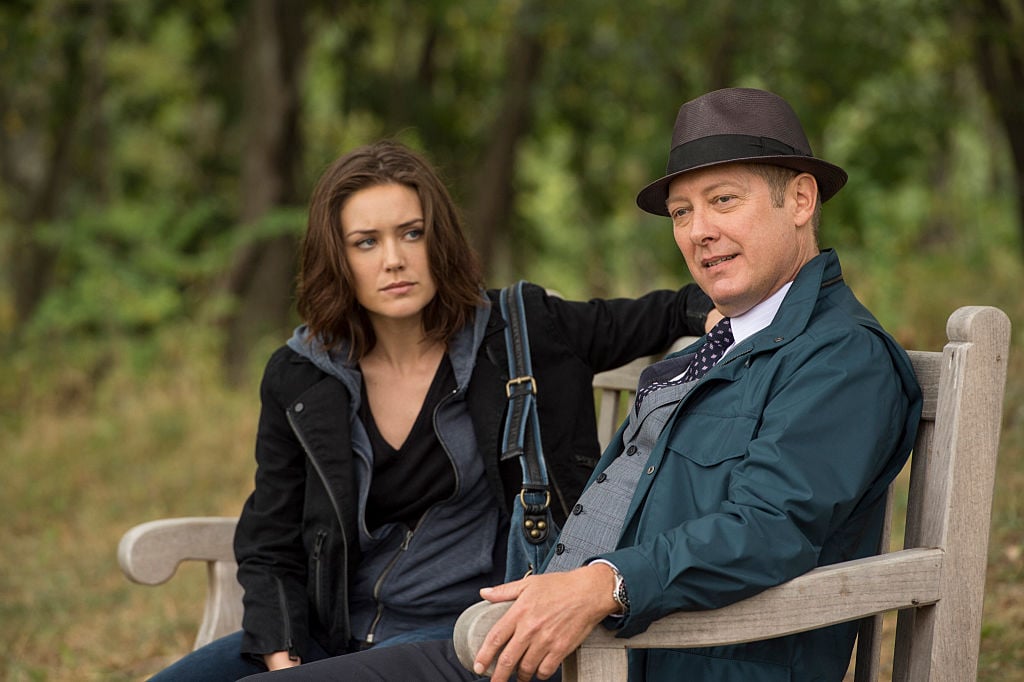 RELATED: 'The Blacklist' Season 9: Why a Major Time Jump Won't Work
Since 2013, Spader's portrayal as Reddington has captured millions of viewers. The Blacklist has managed to thrill week over week with its criminal database and overarching stories related to Reddington's identity. Spader felt connected to the character upon first reading and still continues to be just as interested today.
"It's held my interest just based on story. It's really sustained my curiosity and continued to surprise me again and again and again just based on the story, and the relationship between the characters and the trajectory of their lives independent of one another, and then also in conjunction with one another," he previously said via Hollywood Life
He added that the show means a "tremendous amount" to him saying, "besides my family and the state of the world around us, the show means everything."
Spader continued: "I work on this show 7 days a week in some capacity for 10 months out of the year. It's really more than that because before we come back, the two Johns [Jon Bokenkamp and John Eisendrath] and I have a little bit of breathing space and then we reconvene and talk what's upcoming. We start talking more intensely about that again about a month and a half from when we start filming again. It's really immersive."
That said, the star initially had a few words about Reddington's identity.
Is Reddinton Liz Keen's father? Spader weighs in
RELATED: 'The Blacklist' Has a New Night and Time Thanks to Failed 'Law & Order' Spinoff
Not long after the series premiere of The Blacklist, Spader offered his thoughts on whether Reddington was Elizabeth Keen's (Megan Boone) father.
"I don't really have any thoughts on that. I don't think he is, but I don't know for sure," he previously told Collider. "First of all, that's something that I wouldn't divulge because I think that's something where the only way one earns that information is to watch the show."
Though much has changed throughout the scope of the show in eight years, Spader's intent on finding out along with the rest of us.
He continued: "That's something that's been posed to me, in the past, and I've always been surprised when faced with that, as a possible outcome, because it seems too easy. But, you know what? Maybe it's a very circuitous route back to the simplest answer of all. We'll have to wait and see."
While vague, the star wasn't ready to share whether he knew the answer to the long-running question. He later admitted he anticipates the show like any fan.
Spader reads 'The Blacklist' scripts as a viewer, anticipates the outcome
RELATED: 'The Blacklist': Nick's Pizza Was Inspired by Another Popular Show — and It's Not the Only Easter Egg in the Series
Spader plays Reddington well — there's no doubt about that. In the same Collider interview, Spader said he enjoyed the script from the start as he read through it like a viewer might.
"When I first read the script, at the end I realized I knew less about the character than when I first started reading. And I thought, 'What a great trick that is' — to retain a certain enigmatic aspect. It felt like the premise was perfectly suited to go in any direction and somehow find its way back on track again," he said.
"I didn't watch much television growing up, and before I did Boston Legal, I had no understanding of what it was like for a viewer to look forward to finding out what was going to happen the next week.There will be an episode of The Blacklist that is just fun and another that is very intense and then another that is rather ruthless and brutal. I still love the element of surprise, even for myself."
Why Spader obsesses over Reddington
In a 2014 Rolling Stone interview, series creator Jon Bokenkamp stated that Spader has a lot of input in Reddington saying he and the team speak with the star seven days a week.
"Last weekend, on his birthday, we were on the phone for two and a half hours, and on Thanksgiving, when I was in Colorado, I was out pacing on the phone for two hours," he said. "This stuff keeps him up at night. He can dig his heels in. The conversations can be frustrating."
Spader later admitted he worries so much about the way Reddington is portrayed because, "I'm the one that has to perform it," proving he's a true work horse in his craft. The Blacklist wouldn't be the same without him.
The Blacklist returns this fall on NBC.