'The Blacklist' Star James Spader Says Season 8 Was 'Driven by Misinterpretation'
It's no secret that The Blacklist Season 8 left fans with quite a few "what the?" moments. Much of the confusion came with the final two episodes before hiatus, "Nachalo" and "Konets." Despite every possible theory to explain the culmination of events, star James Spader says most viewers got it wrong.
'The Blacklist' Season 8 left a lot of glaring questions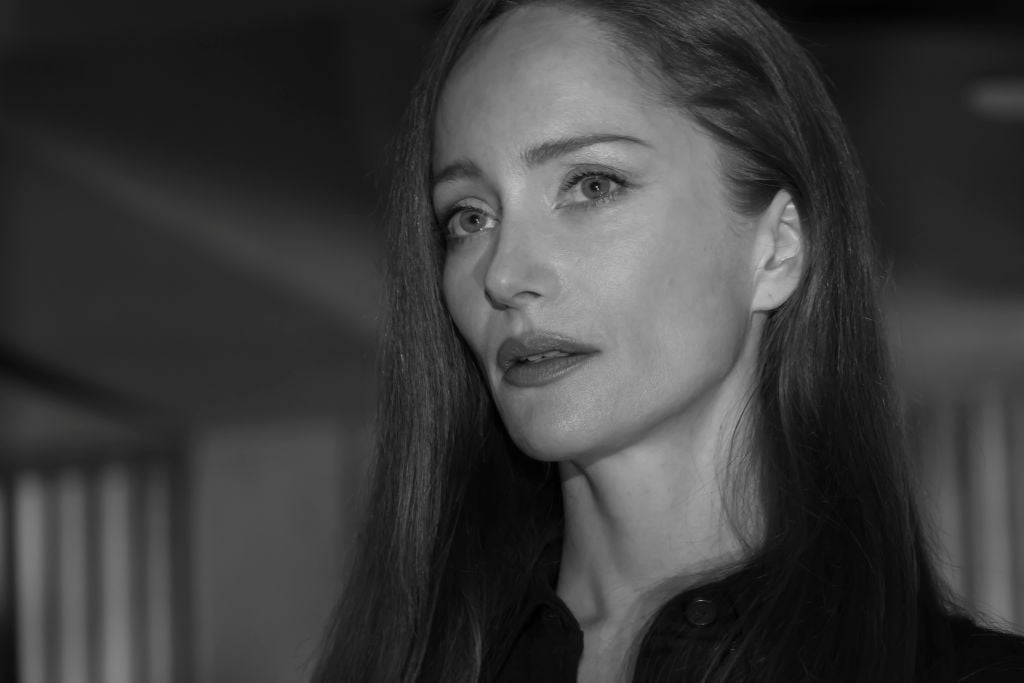 From the start of season 8, The Blacklist had a lot against it. Coming off a partially-animated season 7 finale and delayed production due to the pandemic, writers scrambled to put a story together. The real-life death of Brian Dennehy compromised the character of Dom (recast with Guiding Light star Ron Raines), and those production delays meant scrapping a couple of episodes they weaved into season 8.
The start of the season showed a vengeful Liz Keen (Megan Boone) who'd already pledged allegiance to her (fake) other Katarina Rostova (Laila Robins), going against criminal informant Raymond "Red" Reddington (Spader). And — in a move that felt more damning — she also went against the FBI task force that gave her a start.
Series creator Jon Bokenkamp told TV Line at the time, "As difficult as this choice is, she really has no choice but to push back in the hardest way possible."
That pushback proved true throughout season 8, including Liz's determination to kill Reddington at all costs for killing her supposed mother. What followed became a revenge-obsessed Liz, a concerned Reddington, and the task force team somewhere in the middle. The biggest question of the series has always been "who is Raymond Reddington?" With that in mind, the story pushed for answers in season 8.
'Rederina' theories surfaced in abundance
Prior to season 8, there were many guesses about who Reddington really is. Save for the three-fourths of the season that remained focused on Liz's revenge while on the run, the final quarter offered more concrete clues. One of which has been widely circulated as the "Rederina" theory which concludes that Raymond Reddington is actually the real Katarina Rostova.
Reasons for the theory point back to previous seasons. Memory altering, surgeries, vague confessions, and stories supposedly told from Katerina's perspective only pushed the theory higher on the resolution scale. Many others found holes in "Rederina', pointing back to earlier seasons where it couldn't have been possible based on what information was given at the time.
However, the ambiguous end of season 8 seemed to point in Rederina's direction without directly saying it. The question now becomes not "who is Raymond Reddington?" but instead "what about Raymond Reddington do we know to be true?" He's a criminal, after all, and "criminals are notorious liars," as he revealed in the pilot episode.
James Spader said many 'misinterpreted' season 8
With all of that said, Reddington himself — Spader — said in a post-finale interview that he believed season 8 might not add up to what many theorists believe to have happened.
"Like many things in our show, a lot is driven by misinterpretation — not only for the characters but sometimes for our audience," he said via Fab TV. "We've had arcs in our show … where it's driven by that fact that someone felt they knew about something and they were simply wrong about it. Or they just had a misunderstanding."
He continued: "This season really has a sort of concentration of misinterpretation."
Bokenkamp previously said they had an end in mind
Knowing now what we didn't know during the first few seasons of The Blacklist, it's hard to conflate the "Rederina theory with past "truths." The sudden exit of series creator Jon Bokenkamp brought many more questions about the future of the show. The Blacklist, a top performer for the network, was Bokenkamp's first attempt at tackling a TV series and he always seemed to have a plan for its end.
"In the same way we look at a season, we've thought about the whole series and we've had conversations with everyone involved," he told Vulture in 2018. "We definitely have an end game in mind, but we're certainly in no race to get there. It would be impossible to write the show if we were just making it up."
He continued: "Oftentimes these things take time. We don't always know exactly when that character's going to reemerge or where that storyline will come back, but there is a bible in our writer's room that tracks every character, every plotline. If we didn't have our endgame in mind it would be very difficult to tell the story we're telling."
Was 'The Blacklist' season finale 'Konets' Bokenkamp's endgame?
Likewise, Bokenkamp later commented on plans for season 8.
"It's a great evolution of the series and one that's been a long time coming," he previously told Entertainment Tonight.
In the final two episodes of the season, Bokenkamp's story came to a conclusion with the death of Liz and assumed answers she appears to understand in her final moments. It might not be the conclusion, but it could be the end of Bokenkamp's era of tales. In any event, the "Rederina" conversations could be the show's way of throwing theorists off the track to set up a big reveal. We don't know where season 9 will go, but our hope is that it breathes new life into an old story.