'The Blacklist' Creator Jon Bokenkamp Once Revealed the Trick He Used to Write the Series
The Blacklist creator Jon Bokenkamp announced his exit just after the season 8 finale in June. His reasons aren't entirely clear but in his time at the helm, the NBC crime drama has amassed quite the following. In a previous interview, Bokenkamp revealed the trick that inspired Raymond "Red" Reddington's (James Spader) story.
What James Spader brought to his role in 'The Blacklist'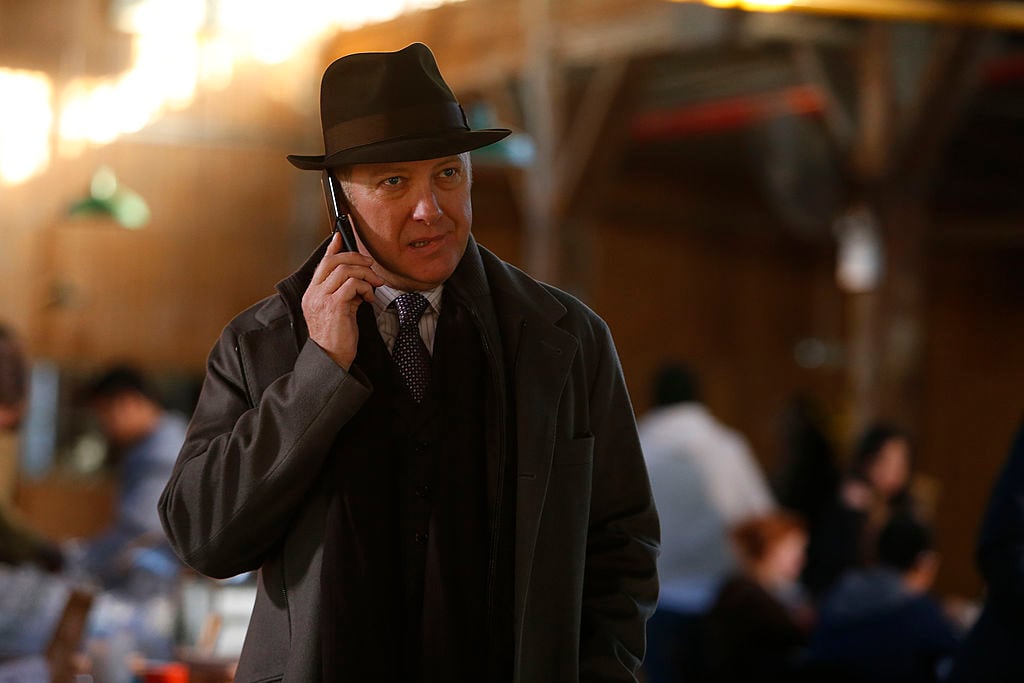 Without question, Spader brings a little certain something to his character. In the span of eight years, Raymond Reddington has become one of the most intriguing masterminds on TV. In a 2014 interview, Bokenkamp and executive producer John Eisendrath explained how Spader made the role what it's become today.
"I think he's brought the sort of strange sense of humor that the character has, that the show has and I think that's sort of — that's something that he — he tells me he saw that in the original pilot script," Bokenkamp told Nice Girls TV. "And I didn't see it as much. "But I do think he, you know, I mean Spader himself has a very strange perspective on the world, you know, and is a funny –—a very funny guy."
He continued: "And so, you know, in speaking with him and getting to know him and starting to get to know his voice sort of allows us to think in terms of what would this guy say, what would he do, what would he think is moral or not moral. And so I do think that that sense of humor and that voice is something that he's been helpful in sort of filling out."
Spader helped shape Raymond Reddington
Eisendrath added that Spader brought a sense of morality to the character, making him gray in a world of right vs. wrong.
"We have a lot of conversations John and I and then with James as well about, you know, what would Red — where would he draw the line, where — what is his view about good and evil, right and wrong. And I think he's very determined that the character not, you know, he's not a psychopath," he said.
"He's not someone who, you know, has no sense of right and wrong. I think in viewing him with a sense of right and wrong really protects his character from just becoming evil. And I think he's very aware of that and that is another thing I think that perspective is something I think he has helped to bring."
The trick Jon Bokekamp used to inspire 'The Blacklist'
Creating a brand new series from scratch is no easy feat. It takes a team of talented writers, showrunner, producers, cast, and crew to make just one episode. When Bokenkamp first had the idea, he used an old trick to figure out the rest.
According to a 2014 interview with Written By Magazine, he revealed something he learned from his documentary via B-movie producer Samuel Arkoff: Conceive the title and poster art first, then write the film. Bokenkamp asks his writing team, "Who is the blacklister? What is their poster? Who is this bad guy?" to get things moving.
"That's been helpful in trying to lock in," he said. "OK, so he's a serial killer — so what? What's his poster? How is that different from all the other serial killers? In trying to drill down on the image and the specificity of the bad guy, and why they have their own world, the poster helps identify that."
The rest falls into place as he "works backward" to tell each story.
Justifying Raymond Reddington's 'bad' behaviors
With any anti-hero or villain, layers matter. No truly great villain can be good or bad — they're a unique mix of both. When Bokenkamp created Raymond Reddington, he had this in mind. Likewise, when Spader read for the role, he put his own spin on the character, making him — a criminal — someone to root for.
"Red is not a psychopath," executive producer John Eisendrath previously told Indie Wire. "The question is more 'what is his journey like — is it a journey of redemption or a story of revenge?'" he asked. "This is much more of a journey of discovery — [Liz] is going to learn about who she is."
Spader added, "the basis of their relationship is very real."
For better or worse, we've now seen that relationship take a devastating turn as Liz was (allegedly) killed off in the season 8 finale. This will likely impact the way Reddington moves throughout his empire, the way he interacts, and — more than anything — the reason he'll continue without her.
The Blacklist returns this fall to NBC.