'The Blacklist' Key Player Exiting Ahead of Season 9, Confirming Months of Fan Rumors
'The Blacklist' finale is near and the show has been renewed for season 9. One star has confirmed they won't return to the hit NBC show.
For eight seasons, The Blacklist has given James Spader a new way to mesmerize fans through criminal mastermind Raymond "Red" Reddington. Along with the big star, the show also boosted the careers of new(er) faces, such as Amir Arison, Megan Boone, and Diego Klattenhoff. With the season 8 finale near, news surfaced that one castmate won't return for season 9.
'The Blacklist' gives fans plenty of reasons to speculate what's to come for Raymond Reddington and Liz Keen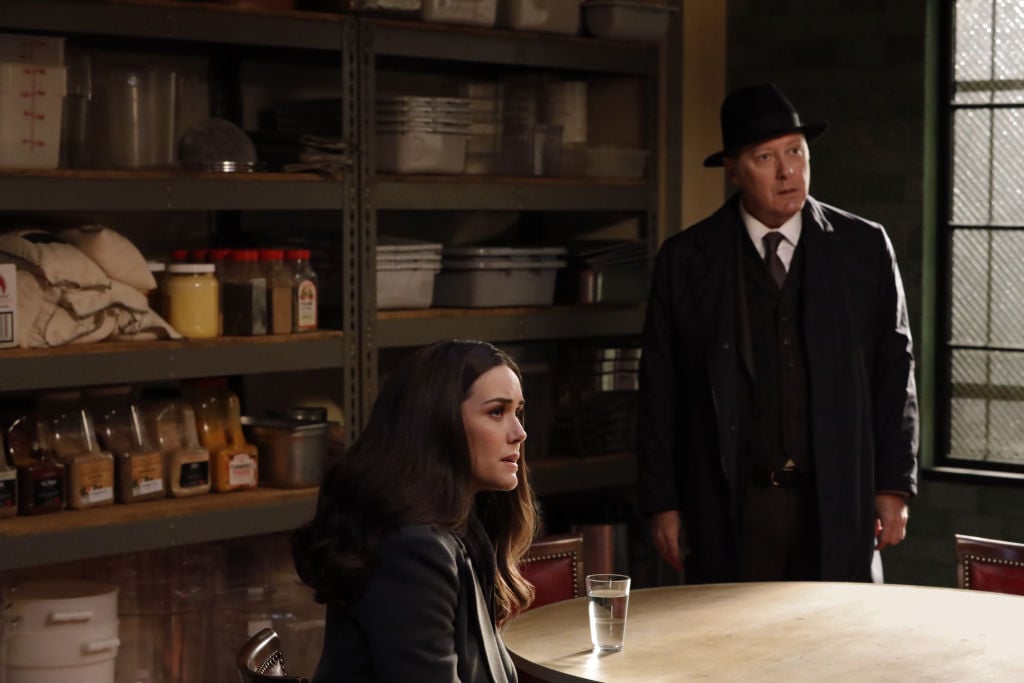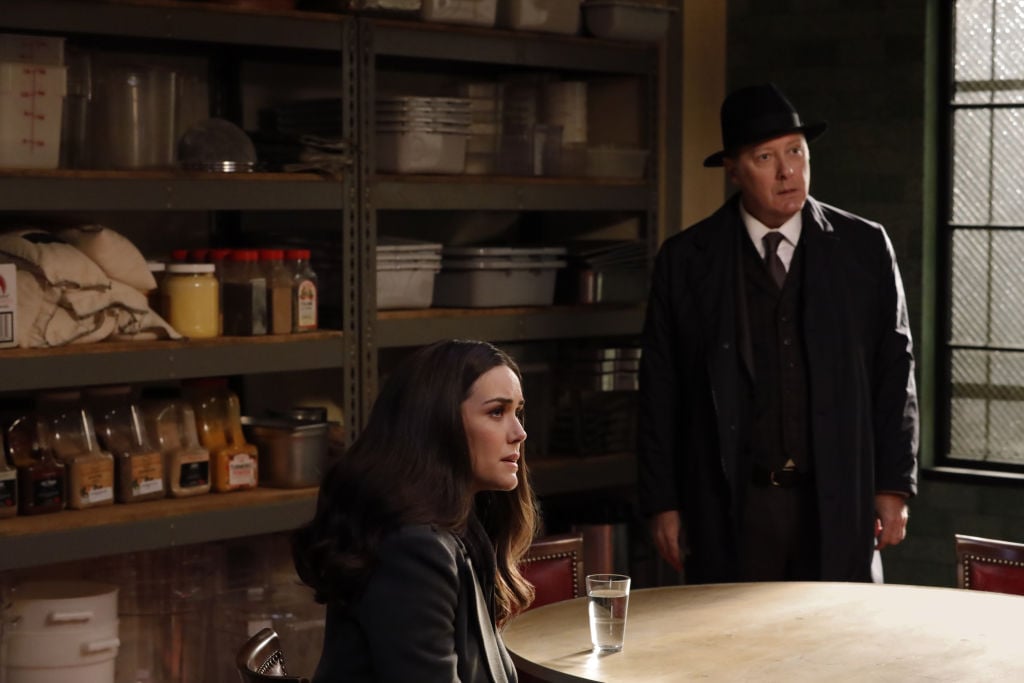 Between the criminal-of-the-week, Spader's unparallelled quirkiness, and inconsistent storylines, The Blacklist is something of a black hole for fan theorists. The show remains a top performer for NBC and Netflix and has big plans for season 9.
Among the theories circulating, fans have gone down the rabbit-hole of Blacklist mythology, Reddington's true identity, and who may or may not leave the show. While some argue the loss of Spader would leave no show at all, others have criticized Boone's portrayal of former FBI agent Elizabeth Keen, despite the fact that she was the first star cast — even before Spader. Now, it seems as though she's leaving.
Megan Boone won't return for season 9 of 'The Blacklist'
For 8 years, Boone's been Spader's main protagonist/antagonist for the series. However, fans haven't always welcomed her with open arms. Various Reddit threads, Twitter and Instagram comments show that Liz Keen hasn't exactly been a fan favorite, though removing her character could affect the show in its entirety.
As some may remember, Boone remained absent for eight episodes this season, which launched a bevy of questions among the fanbase. She returned for the April 23 episode but her character arc has been moving toward some sort of resolution ever since.
According to Deadline, the departure was decided before The Blacklist's Season 9 renewal. This allowed writers to give Liz a fitting ending where she'll (hopefully, finally) get answers about Red's true identity and the "blacklist."
Boone recently posted photos of the wrap party on her Instagram page. She posed with costars, Harry Lennix, Arison, and Klattenhoff but did not comment on the exit. Missing from the photos are Spader and Hisham Tawfiq (who plays Dembe Zuma).
Some fans previously commented on why the star remained absent from the show, hinting she might leave at some point. Now, they've voiced their thoughts on this news and where the story might go with Boone's character.
"If they're brave, they will kill the character, what a motivation for the new, off the grid intelligence agency. But I wouldn't worry too much, she'll probably take Agnes and be in the wind," one Redditor said.
"Well, it is as I feared, but the signs were there. Although that makes S9 kind of superfluous now. Like the party is over and there's only the clean-up left to do," another wrote.
"There are an infinite number of stories we can watch about Red being Red and doing Red things," another fan added.
What does the departure mean for Season 9?
It shouldn't come as a complete shock that Boone is leaving gathering that she had already taken time off for personal reasons early in the season. Since then she also appeared in Amazon Prime's Underground Railroad as Miss Lucy. So far, there are no other new credits listed on her IMDb page, but her headshot has been updated.
The final two episodes of season 8 — "Nachalo" and "Konets," Russian for "Beginning" and "End" — are stand-alone episodes that dive into the mythology of the show. Creator Jon Bokenkamp teased via TV Insider what's ahead saying, "we're going to go back to the very beginning and unpack answers to eight years worth of questions."
Spader, Klattenhoff, Arison, and Lennix are set to return for season 9 but we don't yet know how the story will unfold with Boone out of the picture. Reddington came into Liz's life for a reason so it's unclear how writers will replace that storyline with a different one that will please fans. Only time will tell. In the meantime, there are two episodes left in season 8 so enjoy Boone while you can.
We reached out to NBC for comment but have not yet heard back.
The Blacklist airs Wed., June 16 at 10:00 p.m. ET.