'The Blacklist': Nick's Pizza Was Inspired by Another Popular Show — and It's Not the Only Easter Egg in the Series
Jon Bokenkamp had a vision in mind when he first drafted The Blacklist and he didn't skimp on the details. The novice series creator teamed up with John Eisendrath — a veteran in the TV space — to create a thrilling crime drama for the masses. Eight seasons later (and another on the way), The Blacklist is still a solid ratings grab for the network. And, if you're paying attention, the Easter eggs Bokenkamp laid out pay homage to his own history as well as another hit show.
'The Blacklist' creator Jon Bokenkamp's previous work experience lies in film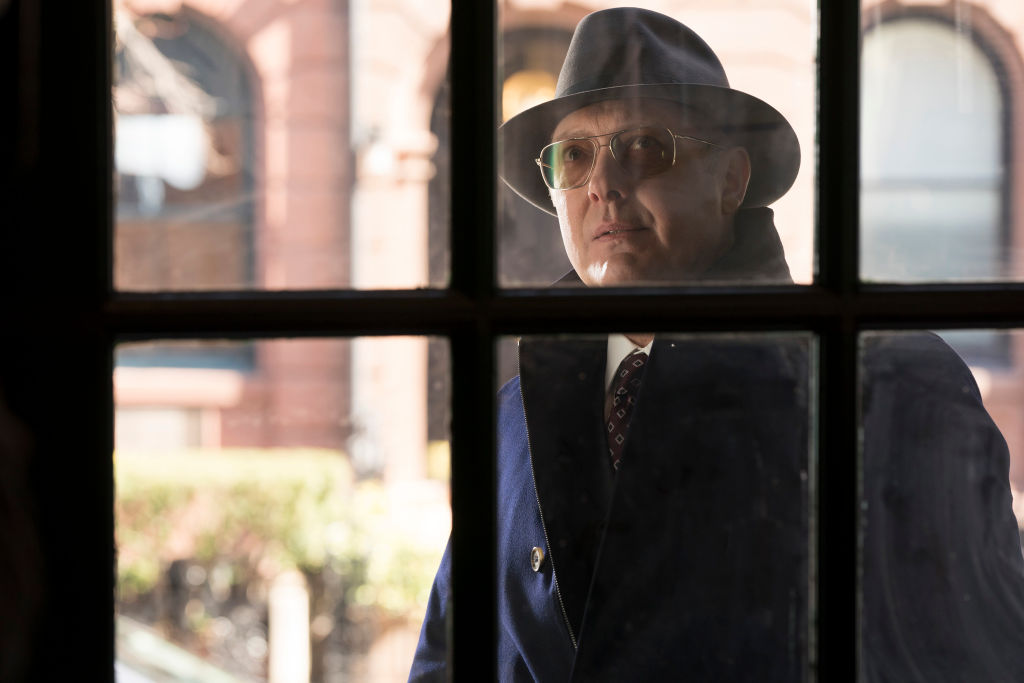 RELATED: With 'The Blacklist' Boss Jon Bokenkamp out Will Season 9 Retcon Previous Revelations to 'Save' the Series?
The Blacklist isn't Bokenkamp's first run in Hollywood. The Kearney, Nebraska native got an unusually lucky start. After taking part in the typical musical theater scene in high school, Bokenkamp attended the University of Nebraska at Kearney, followed by the School of Cinematic Arts at the University of Southern California. All the while, he waited tables at the Old Spaghetti Factory and parked cars as a valet, according to Kearney Hub.
By chance, The Blacklist creator entered a scriptwriting competition — and he won. This kind of opportunity doesn't come to many which is why Bokenkamp didn't waste a moment in obtaining an agent. That move led to rewriting a horror film for Exorcist director William Friedkin.
After finding minor success, Bokenkamp eventually crafted projects like Taking Lives, The Call, and more. but even with all the success, The Blacklist has found, Bokenkamp continued honoring his hometown and shows that inspired him.
The 'Nick's Pizza' reference paid homage to another show Eisendrath produced
RELATED: 'The Blacklist' Has a New Night and Time Thanks to Failed 'Law & Order' Spinoff
It's no secret that Bokenkamp is inspired by a few notable projects. He's spoken in depth about his love of noir cinema and Alfred Hitchcock, often playing on similar ideas and tropes in his own work. When The Blacklist came along, Bokenkamp didn't have the TV experience NBC wanted, so they paired him up with veteran Eisendrath who previously worked on shows like Felicity and, namely, Alias.
"John was the insurance policy," Bokenkamp said via the Emmys, "so I didn't screw it up."
Eight seasons later, Bokenkamp just announced his exit from the series the two polished together. Still, a look back at some of the near 200 episodes and you'll likely find a plethora of Easter eggs alluding to Bokenkamp's hometown as well as Eisendrath's previous tenure at Alias.
For instance, in Oct. 2013, Bokenkamp responded to a fan tweet noting the similarities between the ID on phones when Reddington calls as "Nick's Pizza" and "Joey's Pizza" on Alias.
"You caught us," he wrote.
That's not the only Alias reference, either. There are obvious comparisons of Raymond "Red" Reddington (James Spader) and Elizabeth Keen (Megan Boone) to the complex relationship between Alias's Sydney Bristowe (Jennifer Garner) and her mother Irina Derevko (Lena Olin). Add to this the general setup of The Blacklist — a criminal who surrenders with the valuable list of blacklisters but he'll only work with Liz Keen — and it's easy to compare when Alias did something similar with Garner's character.
If we looked hard enough, there are likely more correlations between The Blacklist and other shows that inspired Bokenkamp and Eisendrath. As it turns out, the former also utilized his hometown for more Easter egg drops.
Other Easter eggs from 'The Blacklist'
RELATED: 'The Blacklist' Creator Almost Cast Willie Nelson to Lend Red Money in Season 5
When Bokenkap moved back to Kearney, Nebraska in 2007, The Blacklist hadn't been developed yet. The series creator would later nod to some of his friends, community members, and more, within the show. The name Raymond, for example, stems from Bokenkamp's high school friend, Chris Raymond.
"It sort of became this silly thing where it became almost a game, mostly for people who were watching, not only in the community but in the (World) theater. It's kind of fun to throw them in there," he told Kearney Pub in 2020.
Likewise, he used an old family friend's name for Reddington's alias "Steve Homan," in the pilot episode.
"Early on Elizabeth Keen had to be from somewhere and had to be sent somewhere to be raised by this sort of surrogate father. So why not Kearney, Nebraska?" he said. "It really wasn't something that I thought anyone other than family, or a friend or two, would notice."
He added: "It's just a fun way to make sure people at home are paying attention, I guess."
Now we'll have to go back to see if there are any other Easter eggs and/or TV homages before season 9 hits in the fall.
The Blacklist returns to NBS in October 2021.