'The Blacklist': Notoriously Private Star James Spader Used to Carry a Bag of Antacids to 'Any Sort of Public Appearance'
'The Blacklist' star James Spader never liked press events which is why he's rarely giving interviews. His anxiety was so bad, he'd carry around a bag of antacids.
NBC's The Blacklist couldn't survive without leading man James Spader as the ever-charming criminal Raymond "Red" Reddington. While Spader plays a confident conman on TV, he once revealed a fear of public appearances so bad, he toted around a bag of antacids. The star has zero online presence and doesn't take part in much of The Blacklist's off-camera shenanigans proving Spader is more mysterious than Red himself (and we're OK with it).
'The Blacklist' star James Spader rarely does interviews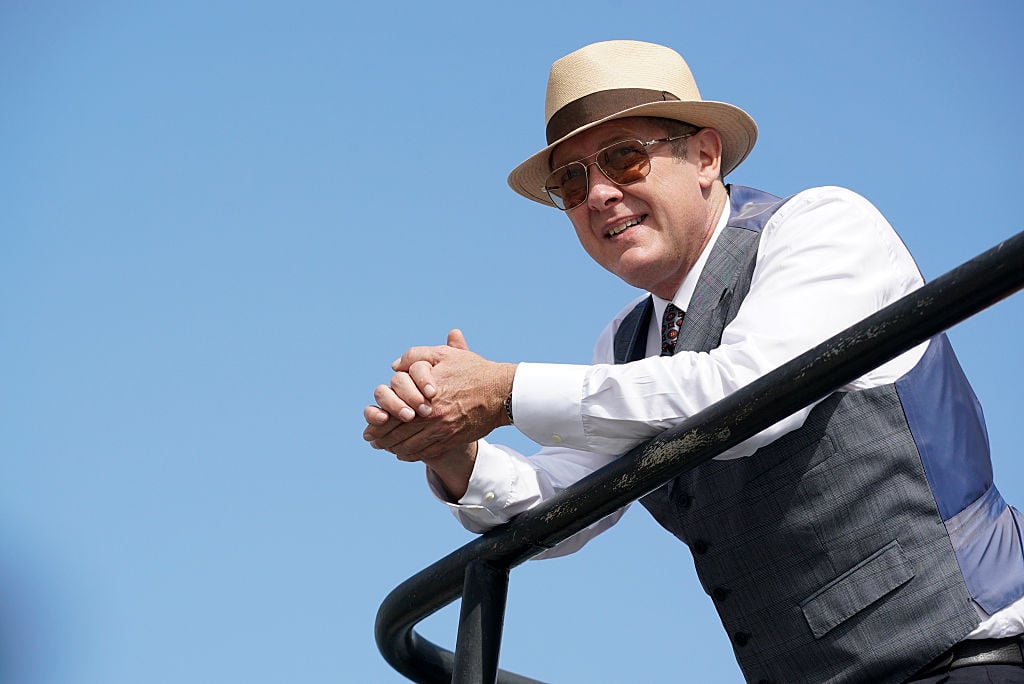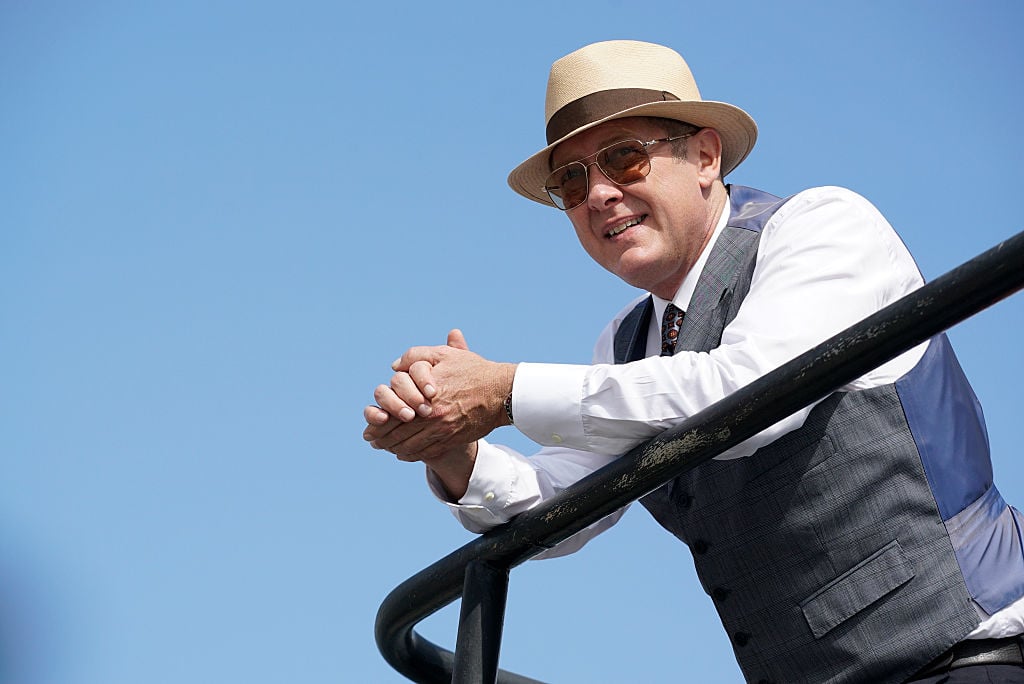 There's no debate — Spader is The Blacklist. Without his role as the FBI's criminal informant, we'd never hear him wax poetic about "a little village off the coast of…" in any given episode. Acting is one thing, but Spader himself doesn't make a lot of appearances but not because he's too pretentious or important.
As the man typically absent from cast events and interviews, Spader has spoken in various interviews as to why he keeps a low profile. Just before the season 8 finale, Amir Arison, Megan Boone, Harry Lennix, Diego Klattenhoff, and Laura Sohn filmed a bit answering fan questions and once again, Spader wasn't a part of it.
As the leading role, executive producer, and linguist of the show, Spader has his hands full. But interviews for the Sex, Lies, and Videotape star are few and far between. Aside from the sporadic talk show, you'll be hard-pressed to find much content from Red himself over the last few years. As it turns out, it's not by coincidence.
Spader once revealed he carried bags of TUMs
In a resurfaced 1994 interview with David Letterman, a younger Spader walked onto the set with a bag of TUMs. When asked why he had them, the star revealed he doesn't care for "any sort of public appearance." Letterman poked at the sentiment but Spader held strong stating that premieres "drive me crazy."
"Anything where there's any sort of flashing lights at you," he said. "My wife and I are just pathetic, you know. We arrive at a premiere and you walk out of the car and there's immediately bright flashing lights in your eyes and you take a dose of anti-seizure medicine"
He continued: "It's sort of sad the way I walked out here," he said. "I have that sort of fixed grin; the deer-in-the-headlights kind of look. If they ever need to shoot immigrants arriving at Ellis Island, my wife and I would be the perfect candidates."
It's been 27 years since that interview but the Blacklist star appears to feel the same anxiety today. This is likely why he doesn't do a lot of press, despite the demand.
'The Blacklist' star thinks there's a 'search engine' in himself for eccentricities
All isn't lost on Spader on why he's considered one of Hollywood's most elusive and eccentric. His wild upbringing has a little to do with that, but his work in Hollywood plays to those strengths. In a 2016 interview with Stephen Colbert, he explained why he believes he's sent specific projects because of his renowned eccentricities.
"I look for that in my life," he said. "I always look for the eccentric; the strange. I'm definitely one of those people on the street when there's something strange and maybe even disturbing going on in the street, I tend to be drawn to it."
He added that he can't help himself but allow the "peculiarities" of the characters to be the thing that is most compelling and interesting to me."
In terms of playing Reddington, Spader noted that he respects the role because [Red] has a" lack of fear; a fearlessness." And, if you're wondering why Spader isn't on social media, he thinks "the devil has more important things to do," other than motivate him to speak about his life online.
Sorry, blacklisters but if you're looking for more from Red, it won't be from a tweet.