'The Blacklist' Was Originally Inspired by Mob Boss Whitey Bulger — Will Red Suffer the Same Tragic Fate in Season 9?
When The Blacklist first began showrunners Jon Bokenkamp and John Eisendrath had an interesting premise in mind. The hit NBC crime drama, which premiered in 2013, was inspired by real-life mob boss James Joseph "Whitey" Bulger. With Raymond "Red" Reddington's (James Spader) long list of enemies, could his inevitable demise happen in a similar manner?
How Whitey Bulger inspired 'The Blacklist'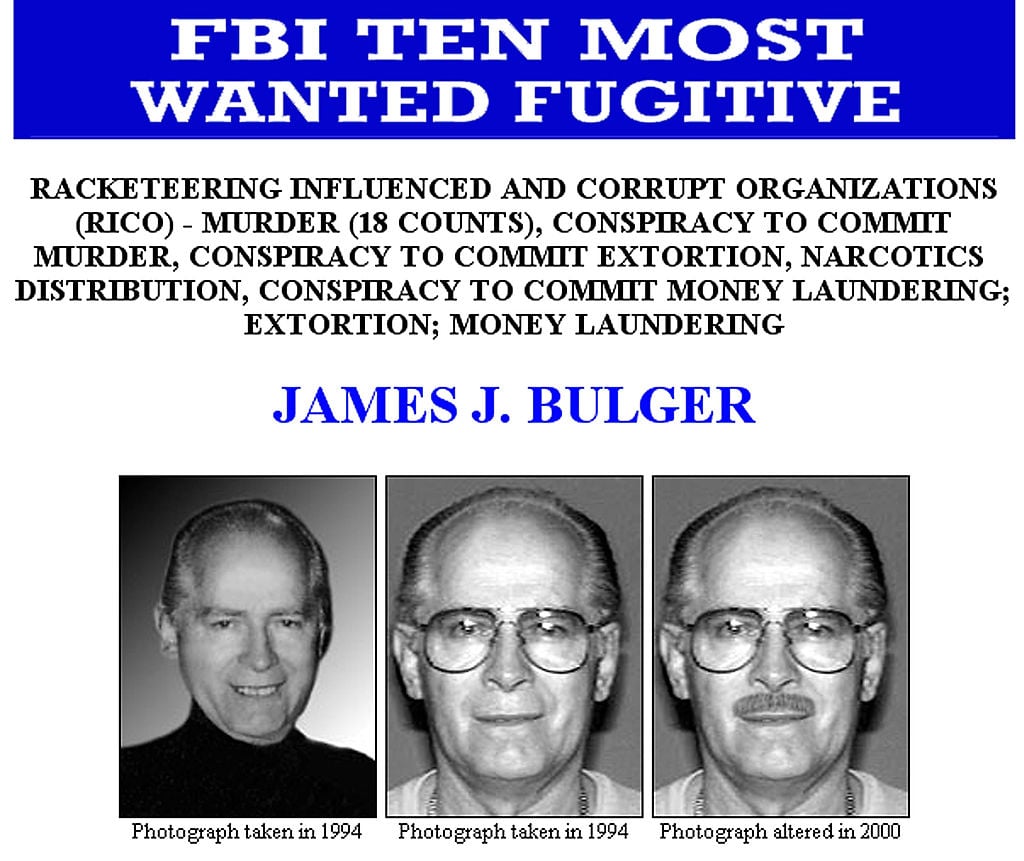 RELATED: 'The Blacklist' Star James Spader Explains Why He's Always Cast As The Bad Guy
Spader's role as Red didn't spawn from nothing. The idea for The Blacklist came from one question: what would happen if a man like Whitey Bulger turned himself in? That's the question Eisendrath and Bokenkamp lingered on. What became of those conversations is everything The Blacklist has become over the course of 8 seasons.
"The idea was kicked around to center a show that is about catching bad guys but with a bad guy at the center of it. And that came about at around the same time that the real world criminal Whitey Bulger was found," Eisendrath told Collider in 2013. "In fact, he's now on trial in Boston. He was one of the FBI's Most Wanted Fugitives for 20 years and he was found living in Santa Monica, in an apartment."
He continued: "So, the idea was, 'Well, what would happen if a man like Whitey Bulger turned himself in and said, 'I am here. I have some rules that I want you to follow, but if you follow them I will give you the names of people that I have worked with, during the 20 years that I have been a fugitive.'"
He added that the real-world influence helped shape the show they'd already brainstormed.
"How can you put someone that you don't trust in the center of a show about trying to find criminals? And here was an example in the real world of just such a person," he said. "It was a fortuitous turn of events, where the idea for a show was being considered, and then here comes a real life story that helped give it some shape."
The mob boss was killed in prison
Mob boss Bulger — who was serving a prison sentence at the U.S. Penitentiary Hazelton in West Virginia for the murder of 11 people (and other crimes) — was 89 and confined to a wheelchair when he died. The prison was known to inmates as "Misery Mountain," and for good reason.
In 2018, CBS reported that Bulger was severely beaten and found unresponsive in his cell. The incident came one day after Bulger was transferred to the high-security facility. A surveillance camera captured two convicted mafia hitmen with a distaste for "snitches" entering Bulger's cell. Family of Bulger stated that the prison intentionally put [Bulger] in the path of danger with that transfer while others think justice was served.
"He deserved a slow death and that's what I hope he got," Tommy Donahue whose father was killed by Bulger said at the time.
Will Red and Bulger share a similar fate?
RELATED: 'The Blacklist' Star James Spader Was An Actual ConMan Before Hollywood
Bulger became a most-wanted crime boss in the 1970s by "snitching" on rivals, paying off police and other government officials to gain more power, not totally unlike Red in The Blacklist. Bulger and his girlfriend at the time went on the run after someone tipped off the FBI. This landed him on the "most-wanted" list, also like Red.
Authorities didn't find Bulger — who assumed a fake identity — for another 16 years. The Blacklist's spin on "what might happen if Bulger turned himself in" is a solid start to what has now become a top-rated series.
With season 9 ahead, fans already know Red is suffering some kind of illness. The finale "Konets" also added another layer of complications when former FBI agent and Red's muse Liz Keen (Megan Boone) is shot and [allegedly] killed. That said, if the series ends with 9 seasons, we can't rule out a "fitting" end for Red like Bulger.
For eight years, Red's sole mission was to keep Liz safe and he failed. Season 9 could pick up with a deep-dive into his motivations, his reason for knocking key players off the blacklist, and his ultimate demise whether to illness or enemies, much like Bulger (or even Walter White in Breaking Bad).
Bulger was an FBI informant like Red
RELATED: Why James Spader 'The Blacklist' Star Has Been Deemed 'Difficult' to Work With
The death of Bulger — also an FBI informant — brings Red's potential story to another level. Eisendrath added in that same Collider interview that when they first dug into the Whitey Bulger premise, they focused on "thinking like a criminal."
"In the pilot, Red says to Liz that you have to think like a criminal, and I do think that one of the incredibly fun things about working on a show like this is that you are trying to imagine how a criminal would look at things," he said. "You're trying to put yourself in the mind of a guy like Red Reddington and how he would look at it differently than a normal police procedural character might."
He continued: "That, to me, is part of the reason I hope the show will be a success. He is a very unique character. He's someone that you can love, love to hate, and be intrigued by, and he will always leave you guessing. Part of the joy of watching a show like this is that there's a mystery in his character."
How long will 'The Blacklist' stick to the original questions?
The biggest reason The Blacklist remains so successful is largely due to that of Spader. The seasoned star is known for his eccentricities, which aren't hidden but celebrated in the series.
"Now that we've seen him in the show, it's easy to look back and go, 'I can't believe James Spader has never played a part like this. He's perfect for it,'" Eisendrath said. "It's hard for me to believe that he's never played a master criminal before because he has the ability to be mysterious, dangerous, and mischievous, in a way that seems perfectly suited to playing someone where you don't know whether he's good or bad."
The showrunner also added something that's more important now than ever.
"Part of the joy of the show will be the guessing game of, 'What is the reason that he turned himself in? Can we trust him? Is he using us?' The moment Liz begins to trust him, something might happen that makes her go, 'I can't believe I thought that maybe I could ever trust this guy'. And the back and forth of that, we feel we can prolong for the foreseeable future," he said.
After everything revealed in the final four episodes of season 8, it'll be interesting to see what becomes of Red moving forward. Even with Bokekamp's exit, the Bulger/Red comparison might still be in the works. We'll have to wait and see.