'The Blacklist' Producers Give an Update on the Future of the Series
Though The Blacklist Season 8 just concluded in June, the NBC crime drama will return before you know it. The finale left fans questioning the fate of the series without star Megan Boone and show mastermind Jon Bokenkamp. In a new interview, producers John Davis and John Fox hint at the future of The Blacklist, for better or worse.
John Davis and John Fox have produced 'The Blacklist' since the beginning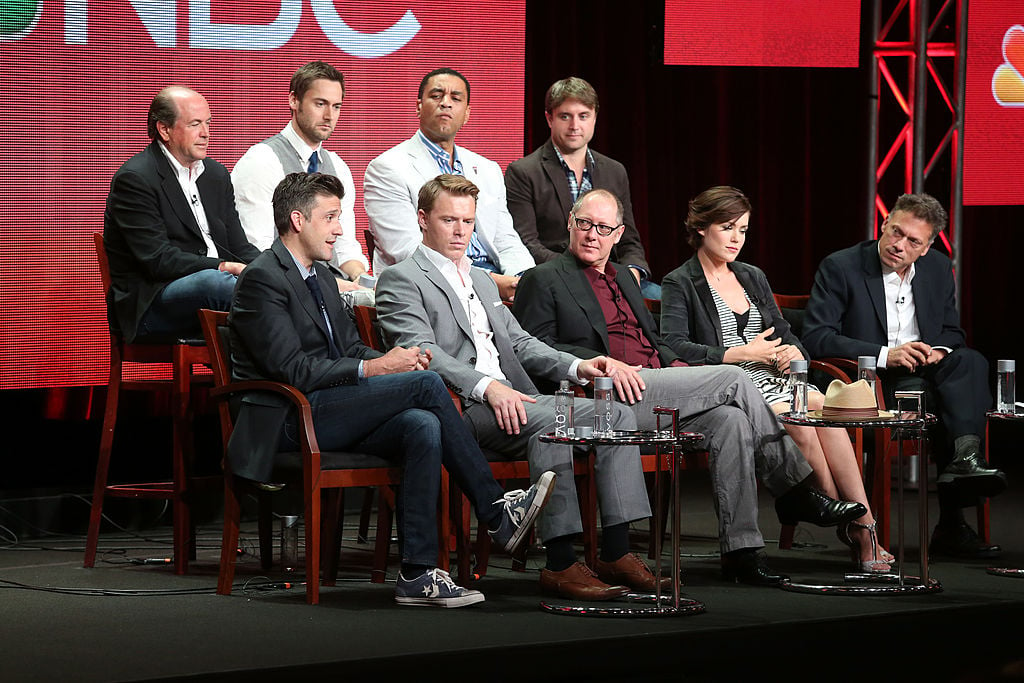 Fans of The Blacklist likely know about all the Jon/Johns involved in the making. Aside from Bokenkamp and showrunner John Eisendrath, it's John Davis and John Fox who've manned the helm since 2013. Davis, who founded Davis Entertainment, has amassed over 100 feature-length and TV projects to date.
Davis and Fox, who's President at Davis Entertainment, recently teamed up to make Jungle Cruise, starring Dwayne Johnson and Emily Blunt. The film is in theaters and available on Disney+ with Premiere Access.
While both men have outstanding credits to their name, it's Davis who's been around since his first producer credit in 1987's Predator. Fox, however, is the man behind The Blacklist's original concept he pitched to Bokenkamp, who he'd been friends with for years.
"The idea was mine, but it came out of getting caught up with [Jon] Bokenkamp one day. I pitched him the notion, and then he and I together just began to put the meat on the bones and then build it from there," Fox told Assignment X in 2013. "And then John Eisendrath was partnered up with us, and I don't know what we would do without the guy – just phenomenal."
Here's what Davis and Fox said about the fate of the show
During promo for Jungle Cruise, Davis and Fox addressed what to expect from The Blacklist.
"It's year-to-year but it could go for many more years," Davis said in an interview with Collider.
"James [Spader] would keep doing it forever," Fox added. "He's made that clear. He'll keep doing it forever. He loves the character, loves just digging into, you know, his world. And the showrunner, John Eisendrath, he'd continue doing it forever, as well, so if we're lucky enough in getting NBC to continue saying yes, why not?"
He added: "As a fan, I'm excited to see what season 9 holds."
The two gave credit to the cast that stuck with the show for eight years saying, "that's phenomenal to get somebody to hang in that long." Fans, on the other hand, aren't too keen on this particular storyline dragging on "forever," so — as much as we love the series — we hope that's not the case.
When does season 9 premiere?
Fret not, Blacklisters — Raymond "Red" Reddington (James Spader) will return to NBC on Oct. 21, 2021. The new night and time will replace the now-canceled Law & Order: For the Defense iteration. It's not clear if The Blacklist will remain in this timeslot, but considering Friday night ratings steadily declined throughout season 8, we'd like to think a Thursday spot is a gift.
Filming should begin in the coming weeks in New York City with a trailer for the premiere to follow suit. With Liz Keen dead (Boone), we're eager to see what drives Red moving forward. And, if Johns' predictions come to fruition, we can't expect a full reveal in season 9 because it sounds like there might be a lot more time to figure things out than originally planned.
The Blacklist returns this fall to NBC.