'The Blacklist': Will Raymond 'Red' Reddington Die in Season 9?
NBC's The Blacklist continues to produce reliable content every season, thanks to James Spader's portrayal of Raymond "Red" Reddington. As a criminal turned FBI informant, Red's primary goal is to help catch blacklisters in exchange for immunity against his arrest. For a few seasons, Red's mysterious illness was deemed terminal. Now that his muse Elizabeth Keen (Megan Boone) is gone, could Red succumb to his ailments in season 9?
Red has been sick for a few seasons of 'The Blacklist'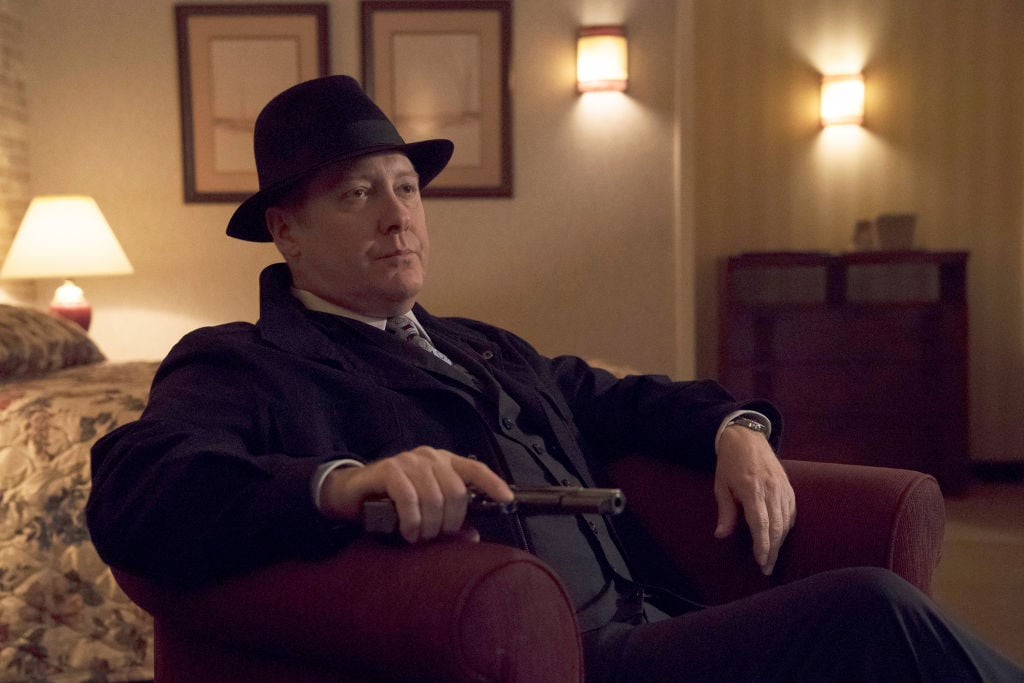 RELATED: 'The Blacklist': This Season 8 Scene Contradicts Red's Original Motivation — Could It Hint at What's to Come?
In season 6, viewers saw the first signs of Red's illness. The vague "terminal" sickness pressed Red to find an heir to his criminal empire. Though he wanted Liz, she declined in the beginning. By the time she accepted her fate, she was shot and killed off in the season 8 finale "Konets."
The last two seasons have shown Red at his weakest, collapsing at one point, and utilizing multiple doctors, nurses, and treatments to ease the symptoms. There have been touch-and-go moments when Red almost didn't pull through. Series creator Jon Bokenkamp told Entertainment Weekly there's a good reason Red doesn't talk much about it.
"That ailment, which has been lurking in the background, as we saw in the finale, is very real and very present, whether Reddington wants to acknowledge that or not," he said. "It seems that he's trying to wish it away, but everyone else in his life is really worried for him. Reddington's ailment is something that is not going away."
Will Red die in season 9?
RELATED: 'The Blacklist': 8 Things We Want to See Happen by the End of the Series
So far, writers haven't given many details about the future of the series without Boone and [creator] Bokenkamp. Both announced their exits from the series in June. As many know, the vision of Red and Liz's journey largely came from Bokenkamp so it'll be interesting to see how executive producer John Eisendrath and the team move forward without Red's muse.
That said, will Red ultimately die from his ailments in season 9? Many think it depends on whether season 9 is the last of the series. If it is, then yes — Red will likely die. If a season 10 is announced, writers will likely drag out the illness a little longer.
"I believe the purpose of Red's illness is to provide the writers with a way to end the show without having the revealed Red live on (too many loose ends) or die badly (too many angry fans)," a fan said on Reddit.
"He dies in the last episode whenever the show ends. If NBC cuts TBL and they can't finish the story, he doesn't die," another added.
The story could also go with the Breaking Bad treatment in which Red's illness isn't what kills him, but a stray bullet might. Considering the cast and creator shakeup, we predict that season 9 is the last and Red will die by the end of it.
Can the show survive without Red
RELATED: 'The Blacklist': Could Another Spinoff Work?
In January 2021, NBC renewed The Blacklist for season 9 despite declining ratings. The premiere will be a big indicator as to whether the show can weather another season. Considering how long Red's hidden his true identity with few satisfying answers or conclusions, viewers might not be as invested as in previous seasons.
That said, The Blacklist can't exist in a feasible way without Raymond Reddington. Many fans confessed to watching only for Spader. To kill him off would have to mark the end of the series. There's no fulfilling way to write the character out and still be considered "watchable."
There's still a while before season 9 begins so prepare yourselves now for the fate of the most charming criminal Tv's ever seen.