'The Blacklist': Ryan Eggold Really Didn't Want to Play Tom Keen
Ryan Eggold wasn't interested in Tom Keen on 'The Blacklist," at the start.
The Blacklist quickly became one of the biggest hits on prime time TV, and it's still stunning audiences eight years later. The cast is phenomenal, led by veteran actor James Spader. 
One actor became a fan favorite, but audiences don't realize how close they were to seeing someone else in that role. Ryan Eggold–known by the audience as Tom Keen–nearly passed up the role without even a second thought.
'The Blacklist': 8 seasons and still going strong
The Blacklist premiered in 2013 and has become one of NBC's most popular series of all time. It wrapped up its eighth season in the spring, and viewers are eagerly awaiting the ninth season premiere in October. 
The series centers around Raymond "Red" Reddington, an ex-government agent and spy who became one of the FBI's most wanted fugitives. The FBI is baffled when Reddington turns himself in one day, offering to help them track down a terrorist on one condition–that they allow him to work with rookie profiler Elizabeth Keen. 
Reddington compiled a list of criminals during his illegal activities throughout the years. Known as the "blacklist", it's filled with names of fugitives that the FBI hasn't been able to catch or put away for one reason or another. Throughout the series, Reddington works with the FBI, sharing invaluable strategies that help catch those criminals. 
The show also focuses heavily on the relationship between Reddington and Keen. Reddington's interest in the young profiler was a mystery for viewers for most of the series until a shocking revelation finally put the pieces together. 
One of the show's stars didn't even want the part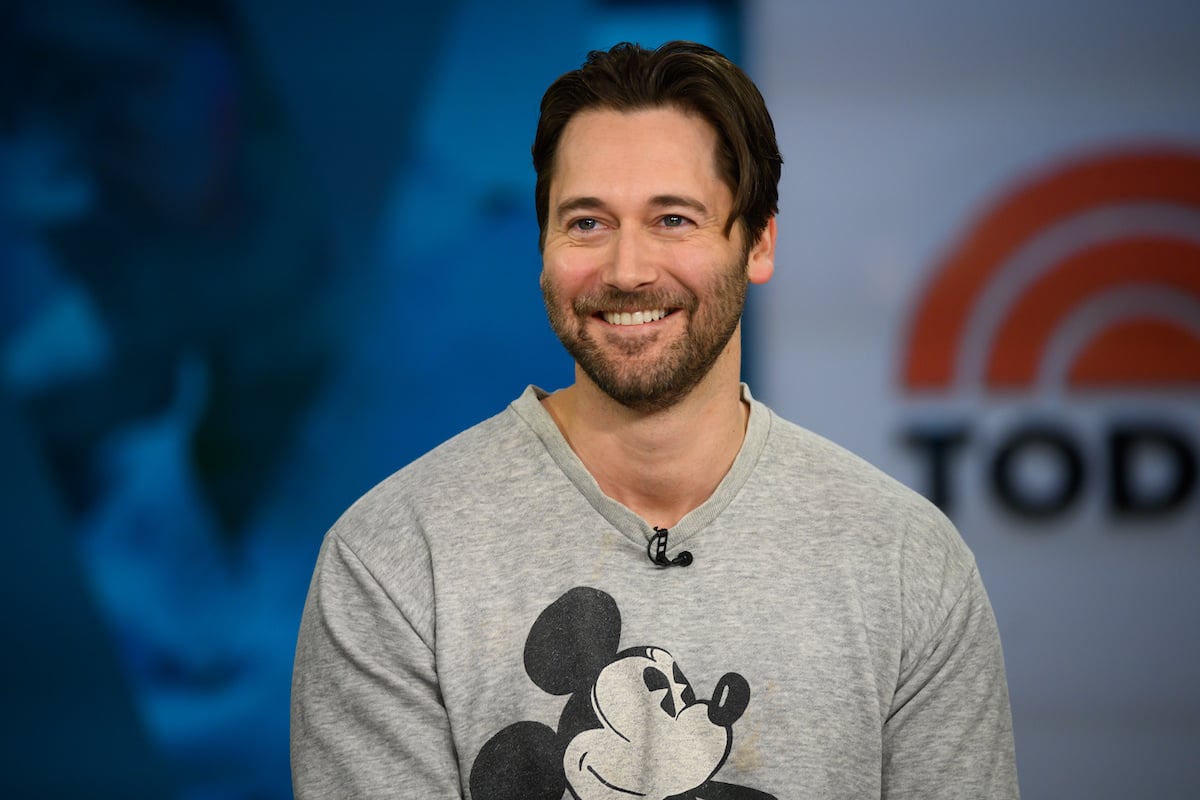 The Blacklist certainly became a smash prime time hit, but not all the cast members were eager to be a part of the series in the beginning. Ryan Eggold played Tom Keen, Elizabeth's husband. In an interview with Daily Actor, Megan Boone (who plays Elizabeth Keen) recalled how Eggold nearly passed up the role without even reading the script. 
The actor was in New York at the time, working on a film. He apparently had no interest in working in television, and only read the script after being hounded by his agents. According to Boone, "Ryan wasn't interested in doing TV and then his agents nagged him and nagged to read the script. He wouldn't and then finally, they said they're really looking for this character and the script is incredible."
Executive Producer John Eisendrath also joined the interview. He didn't know Eggold wasn't interested in the part–in fact, he had never even heard of the actor at the time. He does remember Eggold's audition, however, and the actor made quite an impression. "I was like, oh yes, he's got it all."
Eggold's character had a very shady past…
Eggold's character, Tom Keen, wasn't quite what he seemed. On the surface, Keen was a loving husband and well-liked teacher, but he was hiding some secrets that would definitely put a strain on his relationship with his wife. 
Ironically, the only person who really knew those secrets was Red. Keen had originally worked for Reddington, having been hired to keep an eye on Elizabeth. Reddington's plan backfired when Keen fell in love with Liz, and Keen desperately tried to hide all traces of his past life. 
Keen had grown up in foster care after being kidnapped as a small child. His name was Jacob Phelps, and when he was very young he began working as a spy for a trainer known as The Major. That's where he received the training that ultimately led him to being recruited by Reddington. 
Eggold was a part of the series' cast for five seasons, leaving after his character's surprising death. He stayed busy, though, picking up a starring role in the medical drama New Amsterdam. The series is based on true events, depicting the memoir of Dr. Eric Manheimer, Twelve Patients: Life and Death at Bellevue Hospital. 
Eggold plays Dr. Max Goodwin, a warm, caring, and stubborn doctor who becomes the medical director of a hospital and does all he can to break through the bureaucratic red tape that makes it so hard for people to receive affordable medical care. The series is very popular, and Newsweek just announced that it has been renewed for a fourth and fifth season.