'The Blacklist' Season 8 Fans Still Think This Old Reddington Theory Holds Up
For 8 seasons, 'The Blacklist' has chased the answer fans ask most: who is Raymond Reddington? Here's an old theory that might prove true.
Season 8 of The Blacklist has answered a few questions but posed many more. Fans of the show have held on for eight years hoping to discover who criminal mastermind Raymond Reddington (James Spader) really is. The cat-and-mouse game between "Red" and FBI Agent Elizabeth Keen (Megan Boone) has become the ultimate test of wits.
Many have attempted to unravel the truth but with episodes left in the season 8 tank, plus renewal for season 9, The Blacklist fans might be in for a wait on a final answer. Some have taken to old theories as proof the answer has been right in front of us all along.
'The Blacklist' Season 9 is on the way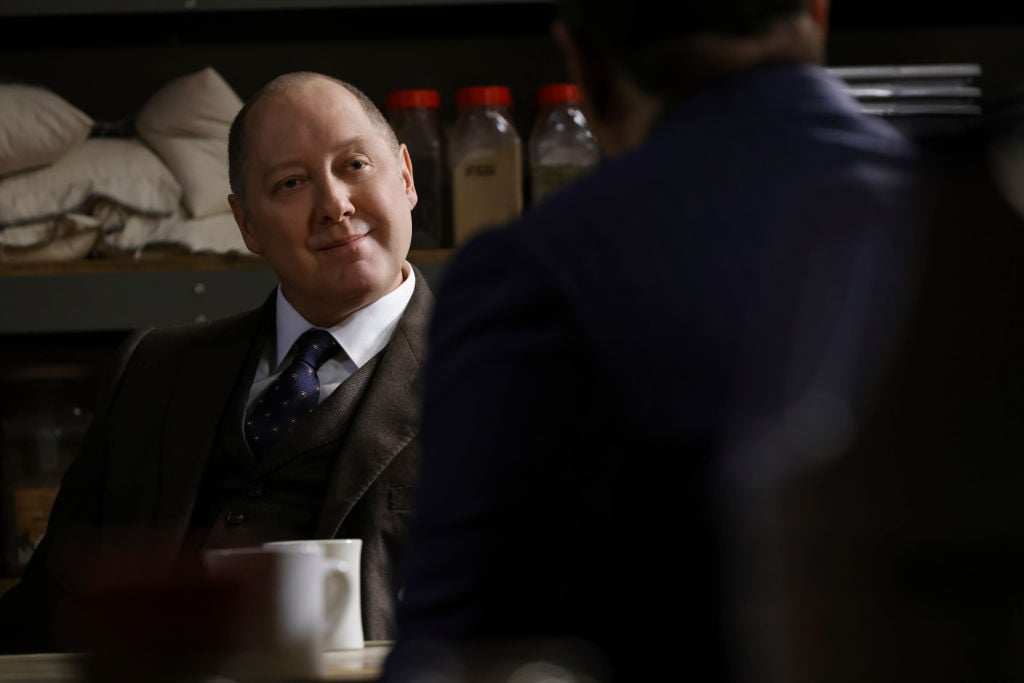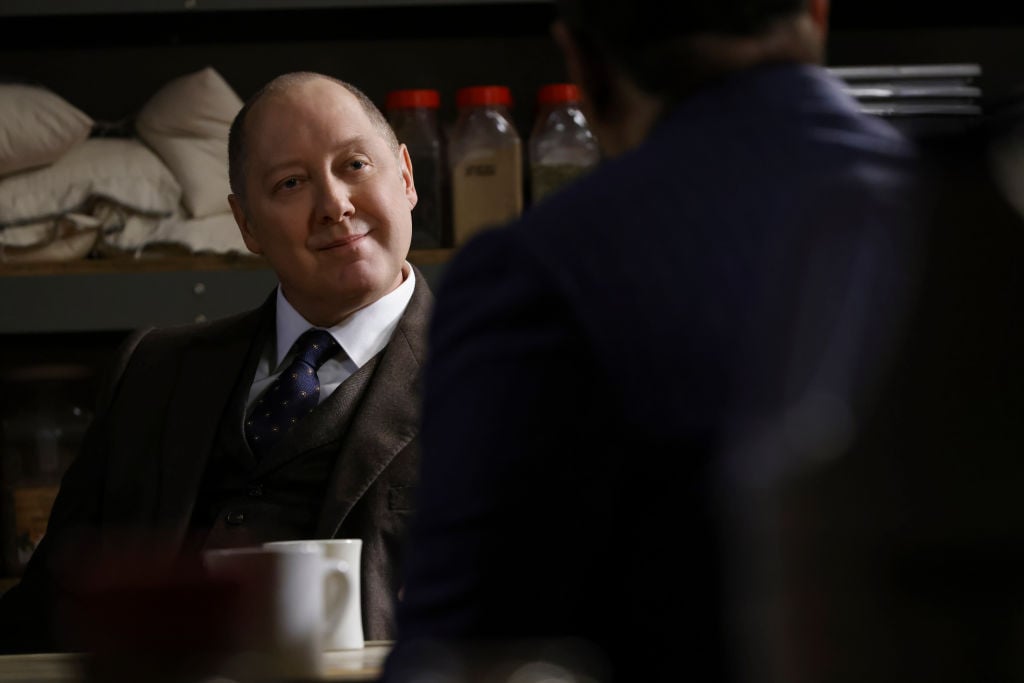 After a disappointing season 7 finale of The Blacklist, season 8 wasn't expected by all. Though it came as a welcome addition to the NBC lineup, some didn't think the show could go on amid the pandemic's strain.
Luckily, writers, producers, and showrunners found a way. In the time since, they've woven a deep storyline involving Liz (Boone), her supposed birth mother Katarina Rostova (Laila Robins), and Red (Spader).
There's still plenty of answers to come before the season 8 finale, which means there's little to know about everything season 9 may bring. Cast-wise, the show has teased Red's health issues but there's no Blacklist without Spader.
While most of the regulars are expected to return, Robins' character likely will not.
"Not only did Liz beg Red not to kill her mother, she insisted he not kill her," creator Jon Bokenkamp told The Wrap. "Liz was very clear. She drew a line in the sand, and Red stepped right over it."
He continued: "With that said, in defence of Reddington, he felt he had no choice but to kill Katarina. The moment that Dom 'told her everything', Red knew what he had to do. Can Liz forgive him? I don't know. This is a seismic shift in our story. It's going to redefine everything."
Producers have tricked fans before, though, so we won't count Katarina out just yet. An official premiere date is also still up in the air. We expect these details to come as season 8 wraps.
Fans re-visit this old theory about Reddington and Liz
Season 8 has been a whirlwind of information. Liz is now a wanted fugitive for going after Red for killing Katarina. Red's gone to great lengths to protect his identity all these years and Liz has finally had it.
Every episode offers new twists, with newly-formed theories quickly pivoting as the story unfolds. However, the show's formula is based on the biggest question (still): who is Raymond Reddington?
Fans think the answer's been there all along.
"Is the Father-daughter theory back on the table?" one Redditor posted.
"It never left the table and I always thought he was her dad even if he denies it because he left her with Sam and now Sam is her real dad who raised her," another added.
"They've always been that in my eyes, ever since the Pilot. Father and Daughter with a terrible complicated relation. What caused these complications for them to be separated we are yet to find out," another said.
While those sentiments aren't revolutionary on their own, it gets complicated when paired with other "facts" of the show: Liz is Raymond Reddington's daughter but Spader's Red is an imposter, Red and Katarina are the same people, or Red could be someone else related to Liz, but not her father.
There are many other theories, particularly based on DNA from the bones that got Tom (Ryan Eggold) killed, but that only cements the fact that whoever Red is, he's a good liar.
How will Liz's spot as No. 1 on 'The Blacklist' change the scope of the series?
Boone fans have been along for the gritty ride as Liz went off on her own to play Red's game her own way. In an earlier season 8 episode, writers revealed that she's in the top spot on the coveted blacklist, shifting everything fans thought they knew about the show.
"You get to see what she has learned from Reddington about how to be a bad guy and how to operate in the criminal world," producer John Eisendrath told Entertainment Weekly. "So part of the fun is to see the pupil mimicking the master trying to become someone who can compete with him."
"I was definitely hoping it would be Liz at No. 1, but I didn't want to presume," Boone added. "I have to say… it's an honor."
"These are firsts for Red and Liz, and new dynamics for Liz and her former task force," creator Jon Bokenkamp said. "The journey we're on is what lets The Blacklist continue to feel fun, intriguing, and mysterious, because it's always been a bit of a moving target, and it's always changing."
Whether Liz turns out to be Red's daughter or not, she's still a chip off the 'ol block.
The Blacklist airs Fridays at 9 p.m. ET on NBC.