'The Blacklist' Season 8 Finale 'Konets' Final Scene Explained
'The blacklist' Seaosn 8 finale 'Konets' had a lot happening in the final scene. Here, we break it down one emotional beat at a time.
If you're still thinking about The Blacklist Season 8 finale "Konets," join the club. At the end of the episode, the NBC series gave longtime fans another cliffhanger to pull them into the next season. Some (like us) are still processing everything that happened while others think it served as a fitting series finale. Let's break down that final scene together, shall we?
Liz agreed to kill Red on 'The Blacklist' but she's killed instead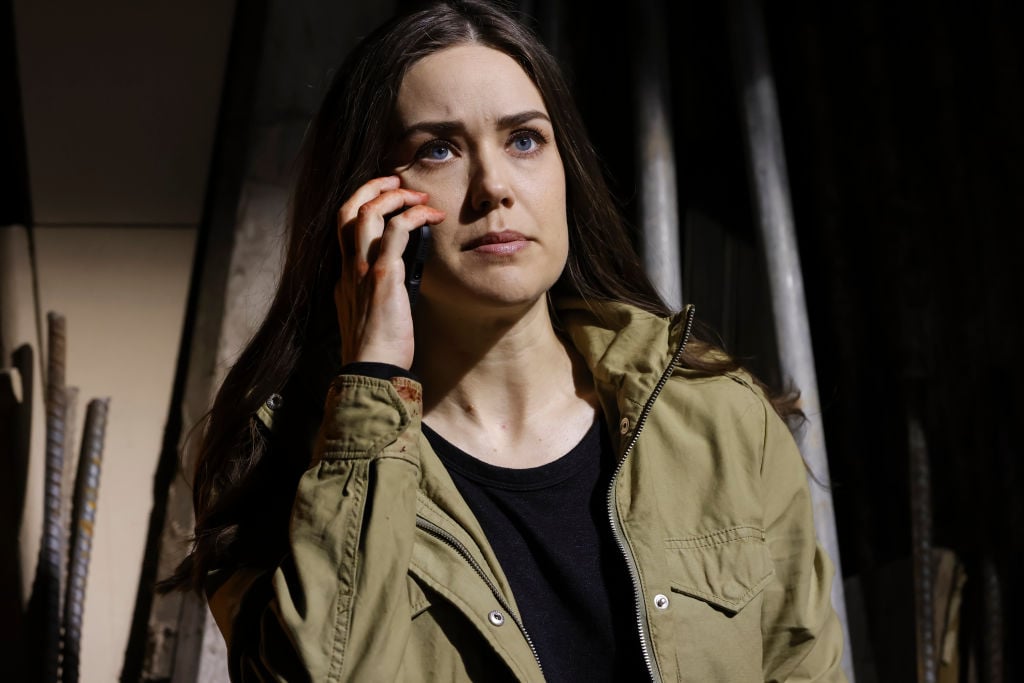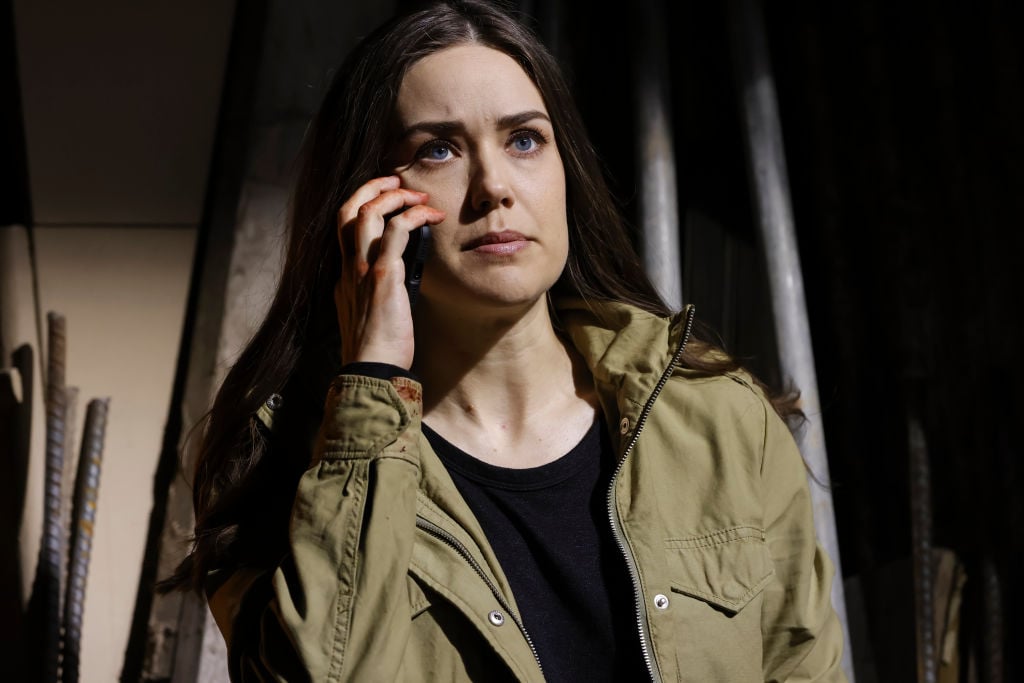 At the beginning of The Blacklist Season 8 finale "Konets," Raymond "Red" Reddington (James Spader) all but gives up due to his illness just after recovering a wounded Elizabeth Keen (Megan Boone) from Townsend's destruction. As she's healing in bed, she asks "will it end when I know?" to which Red does what he's best at — diverting, but this time in a more haunting way.
The episode acts as though Liz didn't want to murder Red just two episodes prior. However, an offer from Red changes things. He wants Liz to kill him in order to look untouchable to the rest of the blacklist, doing "what others couldn't." It's Red's way of hoping she'll assume some form of safety by taking over his criminal empire at the highest level. In exchange for taking his life, he'll provide a letter written by Liz's mother Katarina, only after his death. Otherwise, he said, she'll never agree to kill him.
The offer comes as Red realizes that killing Neville Townsend (Reg Rogers) in the previous episode "Nachalos" will "trigger a firestorm of activity" with everyone vying for control. Even with Dembe (Hisham Tawfiq) revealing that Red is "getting better, not worse" from blood treatments to help his illness, Red's decision has been cast.
Red and Dembe talk through the totality of what the decision means — with Liz as a fugitive — and how things will look moving forward. Liz agrees to do as Red asks. Harold (Harry Lennix) promises Red he'll watch after her once Red is gone.
Red convinces Liz to kill him so she can inherit the 'blacklist'
As the show progresses, Red hands Dembe the letter and instructs him to "give it to Elizabeth — but only when I'm gone." If, at this point, you're hoping Red chooses otherwise — you're not alone. Despite his misgivings, he's a force of nature that "as Liz said, "lived a good life."
Meanwhile, Ressler (Diego Klattenhoff) and Cooper speak on the phone about Liz asking Aram (Amir Arison) for forgiveness, which is cause for concern. Red has his "final" drinks at Pascal's, assuming his life will end that night. Once the task force team realizes the plans in motion, they get on top of it in hopes of saving Red (which is ironic in its own way). Red takes one last swig of wine and offers old friend Dembe a long hug (we need more of this in our lives), and on he goes to end his life.
Liz's final moments show a montage of possible answers regarding Red's identity
The moment Liz holds the gun up at Red, she realizes she can't do it; she doesn't want to kill him. He says it's OK and he understands. One of Townsend's henchmen then shoots Liz in the back and she falls to her knees. A montage begins in the sort-of "life flashing before her eyes" kind of moment, we get glimpses of memories grouped by people, beginning with Tom (Ryan Eggold).
There are shots of Liz with their daughter Agnes, her time as an FBI profiler alongside Cooper, Ressler, and Aram. And finally, all her time with Red, which is the most important piece. While it might seem like a random string of memories, they begin to mesh with old childhood memories — the fire, her mother's face, and the parallels between her mother and Red.
As Red holds her and offers a final kiss saying, "I'm sorry," Liz has a final flash of her mother holding her as a. baby, which morphs into Red's face in front of her. We can't assume the answer fans have theorized is true yet — that Red IS Katarina Rostova — but it's hard to ignore the signs. Earlier in the episode, Agnes foreshadowed as much when she told a story about a Russian princess adding "she doesn't want to be a princess" but they tell her it's her identity.
Dembe pulls Red away as the task force team arrives
Red apologizes once more with a look of shock on his face as Dembe pulls him away. The task force team is hot on their heels as Ressler finds Liz first, lying with her as the rest follow. The scene ends with an overshot of Liz's alleged dead body.
We don't know where Red and Dembe go, why they felt they had to leave when the task force team likely wouldn't arrest them, or why Liz couldn't see what was in the letter before her death. What we do know is that Spader deserves all the awards for reminding us what a talent he is. Season 9 is sure to be Red's season of revenge because if you take away the only thing he cares for, he's got nothing left to lose — and we're here for it.