'The Blacklist' Season 9: 5 Theories About the Direction of the Series Without Liz Keen
It's hard to imagine season 9 of The Blacklist without star Megan Boone playing opposite James Spader. The two developed a cat-and-mouse game for the ages over the course of eight seasons. Since Boone announced her exit from the hit series and her character Elizabeth Boone was allegedly killed off in the season 8 finale, how will the show press forward?
Raymond Reddington will protect Agnes in 'The Blacklist' Season 9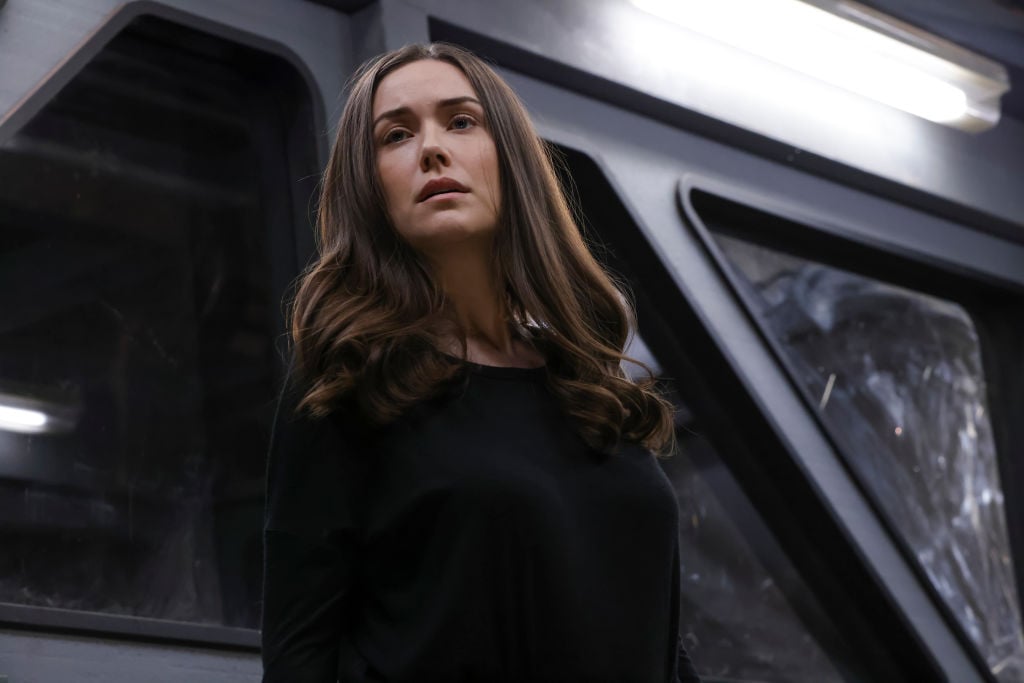 RELATED: 'The Blacklist': Everything We Know About Liz Keen's Alleged Death
There's still so much to unpack from the final few episodes of The Blacklist. With Elizabeth Keen (Megan Boone) dead, the show may only have a few options for which it can go — especially if keeping to the mythology and things we've already been told about Raymond "Red" Reddington (James Spader).
That said, the most obvious direction would be to give Reddington a new purpose. With Liz without her mother, he might feel the need to watch over her just as he did Liz. In the end, though, it only got her killed. There's no telling what the real motive is for Mrs. French, but we foresee The Blacklist doing one of three things: Red watching over Agnes, Red keeping his distance from Agnes, or there's no mention of Agnes.
The 'it's all a dream' trope
Many pieces of entertainment have taken this approach. It's a complete copout in regards to what we already know to be true but continues to happen in film and TV because it's easy. While we didn't expect The Blacklist writers to go this route, it's always a possibility so brace yourselves.
A deep exploration of Katerina Rostova
RELATED: 'The Blacklist': 6 Things You Forgot Happened in the Pilot Episode
The suggestions made in "Nachalo" and "Konets" heavily hint at Katarina Rostova as the true identity of Raymond Reddington. While many arguments claim otherwise, season 9 could push on these theories harder — one way or the other. With a little retcon, writers could change the identity to someone else entirely. Or, throughout multiple episodes, The Blacklist could unravel the when and the how of Katerina's transformation.
A focus on Raymond Reddington's illness
If we pick up where things left off, season 9 will follow an ailing Reddington who's still dealing with grief over the death of Liz (if she's actually dead this time). In mourning, there's no telling what he'll do or how he'll move forward — or if his illness will worsen.
The task force team will pursue Reddington again
RELATED: 'The Blacklist': 7 Reasons to Give Season 9 a Chance
Liz's season 8 relationship with FBI agent Donald Ressler (Diego Klattenhoff) was a main focal point. We can only assume Ressler's grief will get in the way of his decision-making with the task force. He might have it in for Reddington and could even go, rogue, as Liz did. Either way, there's a chance the task force team will blame Reddington for Liz's death and his immunity deal will be scrapped, as Panabaker already mentioned in regards to Liz.
There's a lot of potential for season 9 to wrap up the series right if they stick to one track, so we'll have to wait and see how it all plays out when The Blacklist returns this fall to NBC.