'The Blacklist' Season 9: Why Did Agnes Call Red 'Pinky' in Episode 3?
At the end of 'The Blacklist' Season 9 Episode 3, Red reunited with Agnes for the first time in two years. Agnes called Red 'Pinky,' but where did that nickname come from?
The Blacklist Season 9 Episode 3 introduced a cult of religious extremists led by Robert Vesco called the SPK. The FBI is able to stop the SPK before they can bomb a church. During this episode, Red is also trying to convince Cooper to let him see Liz's daughter Agnes. When he finally agrees, Agnes calls Red a name that might have confused some fans.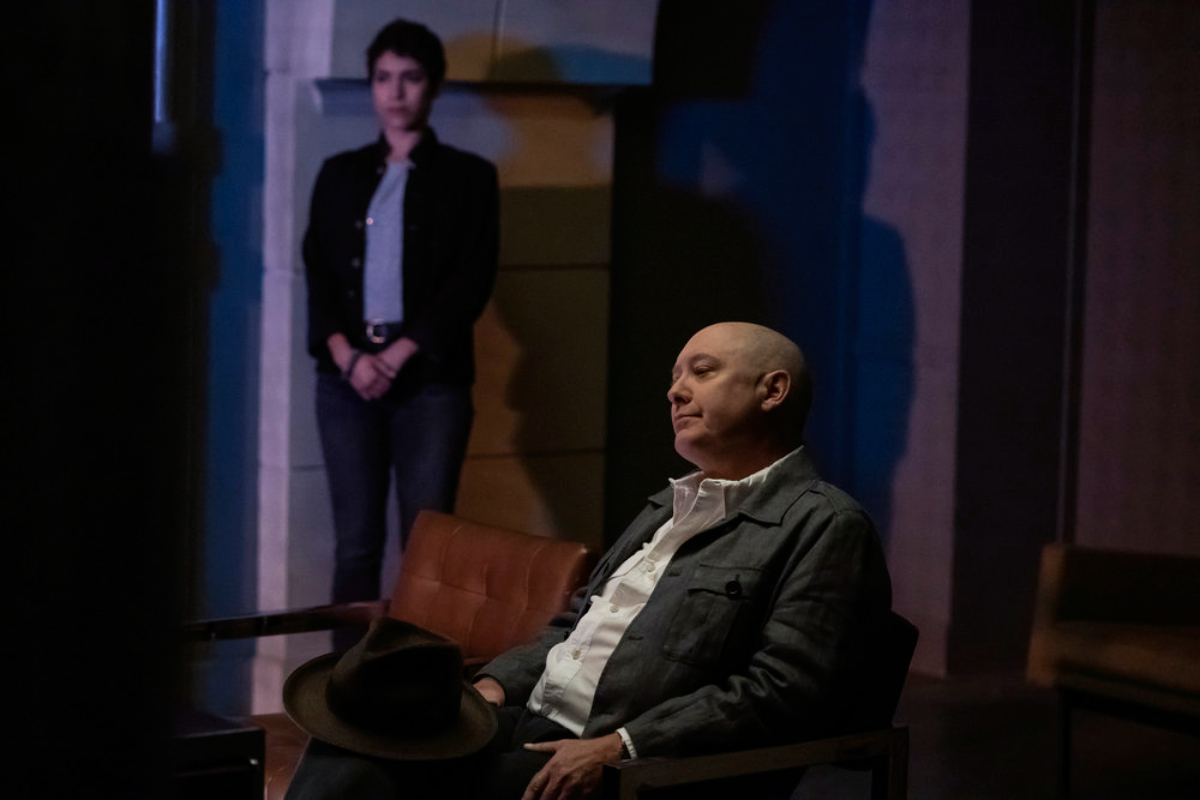 Agnes is the daughter of Liz Keen
Agnes Keen is the biological daughter of Liz and Tom Keen. Liz discovers she is pregnant in the episode "Mr. Gregory Devry" and toys with the idea of giving her baby up for adoption. Liz later decides she wants to keep the baby. The name Agnes is chosen after Liz's adoptive great-grandmother Agnes Scott.
Liz lives a dangerous life, and Agnes is often seen staying with friends, other family members, or the nanny Mrs. French. Agnes is kidnapped as a baby and eventually loses both her father and mother. However, after Liz's death, she appears to have found a loving and stable home.
Why does Agnes call Red 'Pinky' in 'The Blacklist' Season 9?
Harold Cooper and his wife Charlene become Agnes' guardians after Liz's death. Cooper seems to be doing everything he can to give Agnes a happy and stable life. In The Blacklist Season 9, following a two-year time jump, Red asks to see Agnes.
Cooper is initially hesitant, but he eventually agrees to let Red see Agnes under his supervision. Agnes remembers having previously met Red and calls him "Pinky."
In the episode "Konets," Red surprises Liz by bringing Agnes to her. The day before Liz dies, Red spends time with Liz and her daughter. They take Agnes to sail boats in Central Park and get fruit pops. Agnes calls Red "Pinky" because she likes the color pink better than red.
When Agnes and Red are reunited in The Blacklist Season 9, Agnes does remember Red and comments that the day they sailed the boats was the day before her mother died.
'The Blacklist' Season 9 Episode 3 left fans emotional
Fans were emotional watching Red reunite with Agnes, and took to Twitter to express their feelings. "My cold dead #TheBlacklist heart just grew three sizes watching Red and Agnes I will gladly show up every episode to catch a glimpse of this dynamic duo," a fan tweeted. "Awww… Agnes remembers Pinky," another fan said.
Some fans have even pointed out a resemblance between Agnes and Red. "I love that they've cast this young girl Sami Bray as the young Agnes Keen because in the scene between her and Red, she kind of resembles James Spader!" a fan tweeted.
It's hard to say just yet what this reunion will mean for the rest of The Blacklist Season 9. Agnes looked happy to see Red, but it's possible that she could also associate him with the death of her mother. Additionally, Red puts those he is close to in danger, so Agnes could become the target of kidnappers in the future.